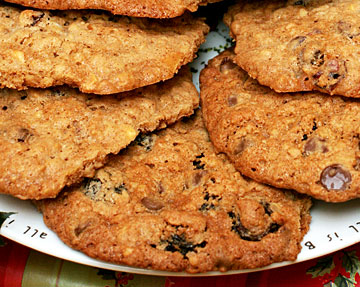 ASSOCIATED PRESS
Cookie sale benefits Nuuanu YMCA
Dozens of busy bakers have the oven fires burning this week, baking cookies by the cartload for Saturday's Nuunau YMCA Christmas Cookies and Treats Sale.
Buy your cookies by weight -- $6 per pound -- and choose from all the classics: sugar cookies, stained glass, brownies and more. There will also be fudge and mango bread.
More than 5,000 treats are being prepared by volunteers among the YMCA staff, board and parents of children in Y programs.
The sale runs 11 a.m. to 3 p.m., to benefit YMCA programs. Call 536-3556.