Seeking to fulfill a deathbed promise, the O'Briens hope that Helemano Farms' locally produced Norfolk Pines can supplant imported trees as a favorite of Hawaii customers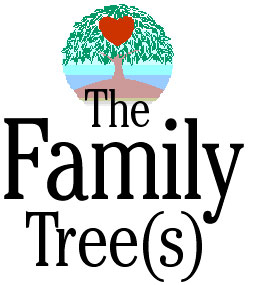 IT'S BEGINNING to look a lot like Christmas in Wahiawa, home of Helemano Farms, the state's newest and largest holiday tree farm.
A short drive down Whitmore Avenue ends at the O'Brien family farm where about 15,000 Norfolk Pines, feathery Leland Cypress and rounded Monterey Bay Pines dot the landscape.
If you are thinking that palm trees are Hawaii's Christmas trees, you stand corrected. The majestic Norfolk trees, some of which stand as tall as 15 feet, are the real deal, said Aaron O'Brien.
"The Norfolk Pine is the only authentic Hawaiian Christmas tree," O'Brien said. "In the olden days, they were all people had to use."
O'Brien, who manages a lychee farm and owns a landscape and agricultural services business, is running the farm with his sister Christine and mother Pat to fulfill his father Mike's dream of providing holiday trees for the people of Oahu.
"I always said I wouldn't follow in my father's footsteps, but I did," O'Brien said.
Mike O'Brien, a former general manager for Dole Plantation, got into the Christmas tree-growing business in the Philippines as a lark, to provide trees for employees who were working far from home. Fresh pine trees are too expensive for many Filipinos, so handmade trees in an array of sizes and colors are used.
Mike O'Brien started Helemano Farms in 2003 as a retirement project, but died last year before he could complete his vision. Now, Aaron O'Brien and family are working to fulfill a deathbed promise to a man who understood that there is no underestimating the importance of holiday trees in the islands.
LAST YEAR, the quest for real Christmas trees in Hawaii led some buyers to pay upward of $200 for the traditional holiday symbol when state suppliers ran short.
While island tree suppliers, such as Michael Leslie of Ohana Christmas Trees, say they won't run short this year, they acknowledge that keeping up with the ardor for holiday trees is difficult.
"There's quite a demand for real Christmas trees in Hawaii," Leslie said. "(Retailers) sell about 50,000 of them a year."
Leslie, who has been selling Christmas trees from a lot at the Hawaii Kai Shopping Center for the past 15 years, expressed surprise that the already competitive industry would be getting a local agricultural challenger.
"You're kidding, right? I thought it was too warm to grow Christmas trees in Hawaii," he said.
BUT WHEN Leslie found out most of the 8,000 or so trees Helemano Farms plans to harvest this year will be Norfolk Pines, he said that he wasn't worried.
"I don't like Norfolk Pines and many buyers don't either," he said, adding that he hasn't considered growing Christmas trees because most species don't take to the island climate.
Each year, Leslie brings in Nordmann, Douglas, Grand and Noble Firs on the holiday barge, which carries 90 percent of all the real Christmas trees sold in Hawaii.
The best-selling tree in Hawaii Kai is the Noble Fir, with its blueish-green needles and silvery appearance, Leslie said.
"I think it will sell well this year, too," he said. "People in Hawaii don't like change much."
TREE PEOPLE
Helemano Farms opens Thursday:
» Location: At the end of Whitmore Avenue in Wahiawa
» Trees: Range in height up to 15 feet
» Price: From $30 to $80
» Call: 622-4287 for hours and directions
Aaron O'Brien said that although the branches of the Norfolk Pine are spaced farther apart than other species, the benefit to buyers is that the trees are hypoallergenic and the needles don't shed.
"They also last a really long time," said Pat O'Brien. When she and her late husband Mike grew them in the Philippines, she said, the trees never really dried out. "As long as we kept them watered they seemed to live," she said.
Christine O'Brien, a nurse at Queen's Medical Center, said that because Hawaii buyers are used to imported Christmas trees, she and her family are uncertain how well their Hawaii-grown Norfolk trees will be received by the market.
"We hope it's successful," she said. "If the trees don't sell, we won't be able to keep the farm going."
Keeping Mike O'Brien's dream alive is important to the O'Brien family, who said they feel his presence guiding them in their endeavor. They even elected to scatter a few of his ashes in a private place on the farm.
More than anything, the family is looking forward to sharing Mike O'Brien's vision for the farm with local families.
"We really want this farm to be something that families can experience together," Pat O'Brien said. "It's a really memorable experience to pick your own live tree."
AT BETWEEN $30 and $80 per tree, the experience is cheaper for a family of four than going to the movies, said Aaron O'Brien.
When it comes to Christmas trees, it's hard to predict what buyers want or what they will be willing to pay, said Rick Dungey, a spokesman for the National Christmas Tree Association.
"I'm convinced that if you lined up 10 random strangers and showed them 10 different kinds of trees, you would get 10 different opinions," Dungey said.
The average purchase price paid for a "real" tree last year was $42.60, he said. However, the price of trees is driven by supply and demand.
"Even from one metropolitan corner to the next you won't find the same prices," Dungey said. "The price is what the market will bear."
However, the one fact that holds true is that the "real" Christmas tree industry is a growing one in every sense of the word.
"Celebrating the holiday season with a real Christmas tree is a longstanding tradition," Dungey said. "Much like other crops provide food for the body, the aroma of a farm-grown Christmas tree provides food for the soul."
The first Christmas tree retail lot in the United States was started in 1851 in New York by Mark Carr, Dungey said.
Now, it's a $1.1 billion industry. Last year, Americans bought more than 27 million "real" Christmas trees and almost one-third of them went to farms to buy them, he said.
While tree farms in Hawaii aren't plentiful due to the high cost of land, Dungey said that a 2002 federal agriculture report from the U.S. Census Bureau indicated that 4,233 Christmas trees were harvested that year from 28 farms. Only New Mexico, North Dakota, South Dakota, Wyoming, Arizona, Nevada and Alaska had fewer farms.
In comparison, Oregon, the top tree-producing state, harvested 6.4 million trees that year.