---
[ FAST FACTS HAWAII ]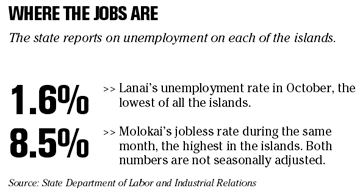 ---
BACK TO TOP


|


NATION
Ex-AIG chief may face expanded civil suit
The New York attorney general, Eliot Spitzer, is expected to expand a civil lawsuit against Maurice R. Greenberg, the forme
r American International Group
chairman and chief executive, as early as next week, according to a person briefed on the case.
The amended complaint is expected to include additional civil fraud charges against Greenberg, whose lawyers have said repeatedly that Greenberg was not guilty and would fight all allegations against him.
In May, Spitzer sued AIG, Greenberg and Howard I. Smith, AIG's former chief financial officer, accusing them of manipulating financial statements to bolster the company's results and misleading regulators and investors. At that time, his office decided not to pursue criminal charges against Greenberg, although the office continued to investigate.
While the addition of civil fraud charges may be seen as a setback for Greenberg, the realization that Spitzer's office will not be pursuing criminal charges is likely to come as a relief to Greenberg and his supporters. In April, Spitzer made comments that indicated that he had sufficient evidence to pursue a criminal case against Greenberg. Describing transactions that Greenberg initiated Berkshire Hathaway's General Re unit, Spitzer said on "This Week With George Stephanopoulos" on ABC: "The evidence is overwhelming that these were transactions created for the purpose of deceiving the market. We call that fraud. It is deceptive. It is wrong. It is illegal."
Nasdaq may halt trading in Taser
Taser International Inc.
, the world's largest stun-gun maker, said the Nasdaq Stock Market may stop trading its shares because the company has failed to file a quarterly report with the Securities and Exchange Commission. Its shares fell 12 percent, the most in two months.
Taser plans to request a hearing before a Nasdaq panel to appeal the decision. Filing an appeal stops the delisting process until a ruling is made, Scottsdale, Ariz.-based Taser said in a statement yesterday. Taser will file the quarterly report "as soon as possible," said Steve Tuttle, a company spokesman.
The report for the quarter ended Sept. 30 has been delayed pending the completion of a restatement of financial results for the prior two periods because legal fees and some other expenses were recorded in the wrong quarter. Taser's shares had tumbled 77 percent this year before yesterday amid concern about the safety of its stun guns and an SEC accounting investigation.
Refco liquidation is approved
Refco Inc.
, the futures trader that is selling assets to pay creditors, won a judge's approval to liquidate some assets as part of a sale of its futures brokerage to
Man Group Plc
.
The order was issued late last night by U.S. Bankruptcy Judge Robert D. Drain, after a hearing to approve the sale of Refco's futures brokerage to Man Group. Refco sought Chapter 7 bankruptcy protection yesterday for its Refco LLC unit to facilitate the sale.
Refco is selling its assets to help pay creditors the $16.8 billion it owes them, after filing the 14th-largest bankruptcy in U.S. history. Drain's approval of Refco's Chapter 7 bankruptcy petition was required to facilitate the sale.
WORLD
Media baron Conrad Black decries 'massive smear job'
TORONTO » Fallen newspaper magnate Conrad Black says he will show up in Chicago next week to face fraud charges, which he called "one massive smear job from A to Z."
"Absolute nonsense," Black said late Thursday night about accusations that he pocketed millions of dollars of money from Hollinger International. "There's no truth or substance whatsoever to these charges."
Black, who made a brief appearance at a Toronto book launch, said he'll "definitely" show up for his scheduled court appearance on Nov. 30.
Black, 61, faces charges he defrauded the Hollinger International publishing empire he formerly controlled out of tens of millions of dollars. Hollinger International Inc. owns the Chicago Sun-Times and other publications in the United States and Canada and formerly controlled the Telegraph of London and the Jerusalem Post.
A federal indictment filed last week accused him of looting millions of dollars from its coffers through bogus fees and abuses of perquisites, such as using the corporate jet for a vacation in Bora Bora and dipping into the Hollinger treasury to pay for his wife's birthday party.
Weaker oil output slows growth in Britain
LONDON » Britain's economic growth slowed to 0.4 percent in the third quarter because of weaker oil output, according to figures released yesterday by the National Statistics Office -- the fifth quarter in a row to show below-trend expansion.
In its second estimate of third-quarter gross domestic product, the statistics office did not revise the rate from its first estimate released last month, meaning the 0.4 percent growth compared with expansion of 0.5 percent in the second quarter. Quarterly trend growth is around 0.6 percent.
However, the office did revise the year-on-year GDP rate up to 1.7 percent from the 1.6 percent it forecast a month ago. That puts the rate two-tenths of a percentage point above the 1.5 percent annual growth seen in the second quarter.
The office said the main reason for the upward revision was a higher than previously estimated contribution from the services sub-sectors, particularly from telecommunications and recreation and culture.
But growth in the distribution, hotels and catering sub-sector was subdued at 0.1 percent in the third quarter, possibly reflecting the impact of terrorist attacks on London in July.
Japan's consumer prices were flat in October
TOKYO » Signaling a possible end to Japan's persistent deflation, the government said Thursday that the nation's core consumer price index was unchanged in October from the previous year.
But finance officials cautioned it was still too early to judge whether prices are poised for a sustainable rebound. Core consumer prices, which exclude volatile fresh food prices, were also flat in May, but collapsed again in the next four months.
"Before we make various policies, including the budget, based on this, we must determine whether this will continue," Economy and Banking Minister Kaoru Yosano said.
The Tokyo core CPI for November, however, fell 0.3 percent, showing that prices are still under pressure.