---
[ FAST FACTS HAWAII ]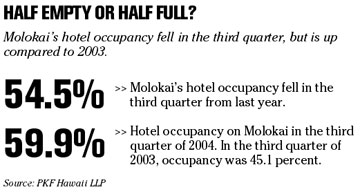 ---
BACK TO TOP


|


HAWAII
Young Brothers looks to cover fuel costs
In an effort to deal with rising diesel costs, interisland shipper
Young Brothers Ltd.
said it wants to add a fuel price adjustment clause to its tariff.
Saying nearly all other transportation providers have implemented such an adjustment, Young Brothers announced yesterday that it has asked the state Public Utilities Commission for permission to make regular price adjustments. The company also requested an initial fuel price adjustment that would increase rates by 2.26 percent.
The request follows commission approval in July for Young Brothers to raise its interisland shipping rates by 5.5 percent, the company's first general rate increase in eight years. That hike was intended to help offset rises in fuel, security and labor costs.
But since July, the cost of fuel has risen so rapidly that it has effectively eaten up much of the cost recovery the company achieved through the rate increase, Young Brothers said.
State seeking tenants for ag parks
The Hawaii Department of Agriculture is accepting applications for leases on 14 lots in the state's agricultural park system. One lot is available in Waianae, Oahu; one in Kekaha, Kauai; and 12 in Pahoa on the Big Island. The Waianae and Kekaha lots are about 10 acres and the Pahoa lots range between five and 25 acres.
The department's Agricultural Resource Management Division will accept applications until 3 p.m. on Dec. 22. Applicants can obtain more information from the HDOA's Honolulu district office, located at 1428 S. King St., or by calling 973-9476.