---
[ FAST FACTS HAWAII ]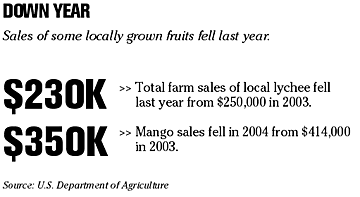 ---
BACK TO TOP


|


HAWAII
Ilikai conversion gets financing
Strategy Investments LLC
, a Texas-based financial services company, has agreed to finance three developments by
Shell Vacations LLC
, including an 80-unit time-share conversion at the Ilikai Renaissance Hotel in Waikiki.
Strategy Investments, which will also fund two time-share developments in Napa Valley, Calif., and in Whistler, British Columbia, has provided equity totaling $27.5 million for all three projects. In exchange for its investment, Strategy Investments will own a 45 percent equity interest in the projects.
Shell Vacations, based in Northbrook, Ill., is one of the nation's largest independent time-share operators with more than 2,000 employees serving more than 100,000 members at 22 resorts from Hawaii to Eastern Canada.
Strategy Investments believes that the three projects, collectively, will generate revenues in excess of $30 million, the company said.
Public can rank recommendations
Gov. Linda Lingle's Economic Momentum Commission has launched an online system to let the public help set its priorities.
The system at www.emc-hawaii.com/vote/ lets Web visitors rank their top 10 of 35 draft recommendations on the EMC list.
Don Horner, chairman of the commission, said the panel is looking to come up with final recommendations early next month.
The 30-member bipartisan commission, appointed this summer by Lingle, released its draft recommendations last week, which addressed housing, taxation, education, work-force development, tourism, energy, agriculture, health care, the environment and native Hawaiian issues.
[ HAWAII INC ]
NEW JOBS
»
Centurion Realty Hawaii
has appointed
Chris Prendergast
principal broker. He will be responsible for overseeing the management of residential sales as well as commercial and residential property management.
» Central Pacific Bank has appointed Lance A. Mizumoto executive vice president and commercial banking division manager. He most recently served as First Hawaiian Bank's senior vice president and commercial real estate division deputy manager.
» Hawaii Community Federal Credit Union has appointed Lakme Nishie Kohala branch manager on the Big Island. She will be responsible for the overall efficient operation of the branch, ensuring its employees provide timely and accurate services to its members. She previously served as the Wells Fargo Financial branch manager in Waimea.
» NetEnterprise Inc. has hired Michael Le as account manager. He will be responsible for presales design of engineering solutions for customers. He has 20 years of experience in the development and deployment of software.
» YMCA of Honolulu has appointed Carolyn Matsutani human resources director. She will oversee the human resource function for nine branch locations and the Metropolitan office. She previously worked in Indiana at Galyan's Trading Co.
PROMOTIONS
» ResortQuest Hawaii has appointed Stephanie Iona general manager of the ResortQuest Waimea Plantation Cottages on Kauai. She joined the company in 2002 and was named manager of the year in 2003.