PBS Hawaii celebrates 40 years of programming
The station, no longer state-funded, relies on individual memberships, corporate donations and other sources
PBS Hawaii is 40 years old this year, still younger than the target audience of its flagship, locally produced show, Pau Hana Years.
Host Bob Barker -- not the game show guy -- provided information, entertainment and cultural opportunities for Hawaii's seniors, for decades.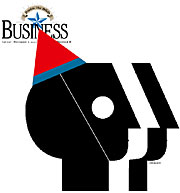 KHET-TV Channel 11, as it is known by the Federal Communications Commission, was legislated into existence as the Hawaii Educational Television Network in 1965.
The national Public Broadcasting Service, a private nonprofit corporation, was not founded until 1969. It is a national network with which PBS Hawaii is affiliated.
KHET began broadcasting on April 15, 1966, as a closed-circuit network serving the University of Hawaii Manoa campus, from studios in the University Laboratory School's multipurpose building and Wist Hall.
It didn't stay closed circuit for long.
The station's reach grew to Oahu's North Shore and Kauai the next year and by the 1980s, with two transmitters and 12 translators, KHET reached 98 percent of Hawaii's population. That was more than any other Hawaii broadcast station, according to station materials.
The local station was state-funded until 2000, when in the face of dwindling government support, it became a private nonprofit organization.
Prior to the change, Hawaii Public Television was administratively attached to the state Department of Commerce and Consumer Affairs.
"It was always interesting to have, sort of the talent of actors and producers and very artistic people and state rules," said Robbie Alm, former DCCA director.
"I used to enjoy it. You know, we wanted to make sure we facilitated good things and didn't get in the way. We tried to walk the line very carefully, never interfering with the board or editorial control."
So, it was state-run, but not in the Communist sense? "Right," Alm laughed.
State funding contributed to many locally produced, and in many cases, award-winning series and specials.
There were "some really first-rate productions," Alm said.
He cited, "The Hawaiians," "Mauna Kea" and "Betrayal," the teleplay about the overthrow of Queen Liliuokalani, starring singer and actress Marlene Sai.
"I was proud to have even a little piece of that. I think all of us at DCCA were," he said.
After DCCA, Alm joined the Hawaii Public Television Foundation, the station's board of directors, and saw its private nonprofit transition.
Some KHET employees wanted to maintain government employment and benefits and left the station, while others stayed.
"I'm so proud of the organization for having made that transition because that's not easy and it was done honorably," Alm said. He also praised the Hawaii Government Employees Association for its role.
"I think the state gave (KHET) a little bit of money, walking out the door and donated some of the furniture they had," he said.
"They're still using it, I can promise you that, and it's depreciating fast," laughed Alm, board treasurer.
Depreciation of assets was not possible under state regulations.
The transition came during the state's economic doldrums and was followed by the terrorist attacks of 2001.
"The people really had to be willing to work very hard and the people of Hawaii had to stand up and support it, and I think they have," Alm said.
The station's $5.6 million budget comes from individual memberships, corporate donations and underwriting, cable franchise fees assessed on cable bills, federal dollars from the Corporation for Public Broadcasting, endowments and planned giving, said Mike McCartney, president and chief executive officer of PBS Hawaii.
"Our biggest supporters are still our members," he said. Four times a year the station airs membership drives to lure new members. Basic membership is $35, but for $65 a donor gets a membership card that provides discounts at participating restaurants.
"We like people to become members at whatever level they can support us at. It really does belong to them, the station."
PBS Hawaii employs 30 full-time staff members and 20 part-timers who are primarily University of Hawaii students. There is also a "core of dedicated volunteers," McCartney said.
A DVD prepared for the station's 40th anniversary reveals that local TV reporter and anchor Tina Shelton worked at KHET during her college days. It shows her behind a studio camera, rather than in front of it.
"We pride ourselves on being the place that people learn about television," McCartney said. Students work in production, public relations, technical services and other station functions.
"I think in that respect, it ties us in to us being educators," he said.
McCartney's parents were both educators and his father referred to television as the "idiot box," but the mission of the station always has been education.
PBS Hawaii is working toward a long-term lease with the University of Hawaii. "We want to stay with the University and have a programmatic relationship," McCartney said. "There are so many things we can do to help each other."
The station seeks to entertain and enrich viewers along the way.
A longtime viewer, Alm enjoys the local shows and raved about "Na Mele," which is focused on traditional Hawaiian music.
"I can't get enough of it ... it's up close and personal, right-in-front-of-you, quality music. It's as good as anything in the United States ... and it's ours," he said.
The era when television offered only ABC, CBS, NBC, and PBS was the alternative network, is long over.
PBS Hawaii competes for eyeballs with hundreds of broadcast and cable channels and many of the latter provide content once found solely on PBS stations.
KHET can no longer be just a "broadcast station that tells everybody 'at 8 o'clock we have 'Antiques Road Show.'" McCartney said. "We have to have new ways of delivering programming to people when they want it, versus when we say it's time to watch."
Not all viewers have digital video recorders, so some of PBS Hawaii's shows are available via Oceanic Time Warner Cable's free on-demand service. More will be offered once permissions are obtained.
PBS Hawaii switched on new digital master control equipment Nov. 1.
The $2.5 million equipment will enable the station to broadcast multiple streams of programming, versus the single stream analog transmission allows. That may begin in February, McCartney said.
A LOOK BACK
A brief history of PBS Hawaii through the years:

1965: Hawaii Educational Television Network established by the state Legislature

1966: Hawaii ETV Network begins broadcasting as KHET-Channel 11 -- a closed-circuit network serving the University of Hawaii's Manoa campus from studios in the University Laboratory School's Multipurpose Building and Wist Hall. Actual date: April 15, 1966.

1967: KHET extends broadcast coverage to Oahu's North Shore and Kauai with the installation of six translators.

1968: KHET airs, via satellite, a live broadcast from the U.S. mainland. KHET also airs it first major live remote broadcast, coverage of the Hawaii Constitutional Convention.

1971: KHET begins color broadcast.

1972: The Hawaii State Legislature forms the Hawaii Public Broadcasting Authority (HPBA) to replace Hawaii ETV Network. KHET could then expand its lineup to beyond educational and instructional programs. KHET moves to present location on Dole Street.

1978: Satellite dish installed at Dole Street property, making KHET the first television station to receive and air primetime programming on the same day. No more one-week delays.

1980s: KHET expands to two transmitters and 12 translators that reach 98% of Hawaii's population, the largest coverage of any broadcaster.

1987: HITS (Hawaii Interactive Television System), a closed-circuit television service for live, interactive instruction for students statewide. The development of HITS was spearheaded by KHET.

1988: Moving Image Archive formed, which preserves historical film and video footage.

1997: Hawaii Public Television Foundation formed.

2000: Hawaii Public Television becomes a private, nonprofit organization, removing itself from Hawaii state government.

2003: Hawaii Public Television becomes PBS Hawaii.