| | |
| --- | --- |
| | Island Mele |
---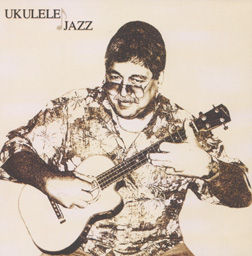 "Ukulele Jazz"
Benny Chong
(Music Ben Productions)
Benny Chong has been known for more than 40 years as the guitarist who helped make Don Ho & the Aliis one of the biggest acts in contemporary Hawaiian music. It has only been in the last few years that Chong has stepped forward as an ukulele virtuoso -- although his solo recordings have only been on a compilation album. This is his long-awaited debut as a solo artist. Chong proves worth the wait.
The selections are a mix of jazz standards and songs that Chong feels lend themselves to jazz arrangements. The opener, "Happy Talk," sets the mood as Chong teams up with Nathan Aweau for the first of five ensemble numbers. The group concept and retro '80s-style arrangements work well in positioning Chong as a jazz artist. Six solo recordings give ukulele aficionados a better opportunity to appreciate the intricacies of his technique. Chong's decision to record "Ka Wailele O' Nuuanu" first as an ensemble piece and then solo allows comparisons to be made.
Byron Yasui's liner notes add human interest and educational value by explaining in simple English the technical aspects of Chong's technique that make him unique.
www.ukulelejazz.com
---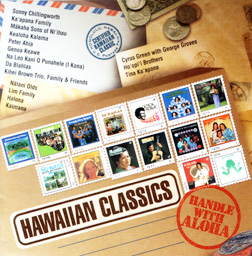 "Hawaiian Classics"
Various artists
(Pumehana)
Bill Murata was a major player in the local record industry back in the 1970s and early '80s. His work was honored with a posthumously released anthology, "The Best of Bill Murata: The Producer," in 1983, and two of the record labels he founded remain active today. This new anthology doesn't promote Murata as aggressively as the Hoku Award-winning double album released shortly after his death, but it introduces his work just as effectively to a new generation of music buyers. Annotator Tim Mathre does an excellent job sharing the history of these 16 songs, the albums they come from and the artists who recorded them.
Mathre mentions indirectly that Murata was an artist rather than a promoter or business man. That's true. Two of the record labels he founded, and several of the acts he recorded, achieved much greater visibility and commercial success under his successors.
"I Kona," by Na Leo Kani O Punahele, is of particular interest because it is group member Ledward Kaapana's earliest commercial recording of the song. Mathre's other picks include classics by Sonny Chillingworth, Genoa Keawe, Kealoha Kalama, Nalani Olds and a stirring rendition of "Kaulana Na Pua" by Cyrus Green and George "Granny Goose" Groves.
www.tropicalmusichawaii.com
---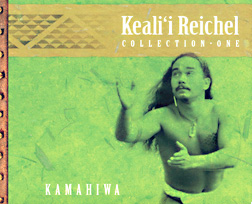 "Collection One Kamahiwa"
Keali'i Reichel
(Punahele Productions)
Anyone discovering Keali'i Reichel through this perfect greatest-hits double-CD will get a crash course in Hawaiian music and poetry at no extra charge. Puakea Nogelmeier, Reichel's Hoku Award-winning writing partner, provides a detailed overview of Hawaiian poetic techniques. Reichel and co-producers Fred Krause and Jim Linkner include cultural information, Hawaiian lyrics and translations as well.
The most imaginative thing about this beautiful retrospective on Reichel's first decade as a Hawaiian superstar is that one disc is devoted exclusively to chant. Reichel has a very melodious chanting style, but separate discs is a good idea.
The collection includes "Kawaipunahele" and the ever-popular "Toad Song" but unfortunately lacks "Nematoda," Nogelmeier's Hoku-winning song about back-stabbing "parasites."
www.kealiireichel.com
John Berger, who has covered the local entertainment scene since 1972, writes reviews of recordings produced by Hawaii artists. See the Star-Bulletin's Today section on Fridays for the latest reviews. Contact John Berger at
jberger@starbulletin.com
.