---
[ FAST FACTS HAWAII ]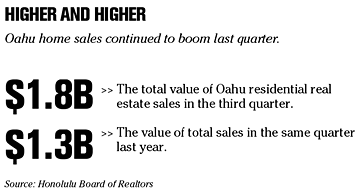 ---
BACK TO TOP


|


HAWAII
News Corp. shareholders angry they weren't consulted NEW YORK » In a show of dissent against Rupert Murdoch, shareholders of News Corp. withheld as much as 15 percent of their vote to re-elect four directors at the media conglomerate's annual meeting yesterday to protest the company's failure to consult them on a takeover defense measure.
Even though the directors were still re-elected by a large majority, the fact that some shareholders withheld their support indicated a significant level of dissatisfaction with the company's handling of the "poison pill" plan, analysts said.
The company reversed itself on a pledge to seek a shareholder vote on extending a takeover defense plan that was put in place last year after John Malone, a powerful media investor who is a longtime friend and occasional rival of Murdoch's, unexpectedly accumulated a large block of voting shares in the company. Malone's block stands at about 18 percent, versus the 30 percent held by Chief Executive Murdoch.
NATION
Weyerhaeuser profit tumbles 52 percent SEATTLE » Weyerhaeuser Co. reported a steep drop in third-quarter profits yesterday, and the forest products company said it expects the residual effects of recent hurricanes and other industry pressures to hurt fourth-quarter earnings.
For the third quarter ended Sept. 25, Weyerhaeuser said earnings fell 52 percent to $285 million, or $1.16 per share, from $594 million, or $2.45 per share, in the comparable period last year. Total net sales and revenue edged down to $5.6 billion from $5.68 billion in the year-ago period.
Chief Executive Steve Rogel said the company grappled with difficult business conditions in several segments during the third quarter, including lower prices for some products.
Caterpillar hurt by bottlenecks
Caterpillar Inc.
, the world's largest maker of earthmoving equipment, said third-quarter profit rose less than expected on production bottlenecks and higher costs. The shares had their biggest drop in almost six years as the company cut its 2005 profit outlook.
The Peoria, Ill.-based company, struggling to meet a two-year order backlog, yesterday posted a 34 percent increase in net income to $667 million, or 94 cents a share. It was expected to earn $1.06, the average estimate of 15 analysts surveyed by Thomson Financial. Sales rose 17 percent to $8.98 billion.
Caterpillar had $303 million in extra costs as it dealt with parts shortages and higher energy and freight costs. It's running plants at capacity to fill orders as mining companies and builders replenish equipment. That demand has helped Chief Executive James Owens raise prices twice in two years. The company said yesterday it may do so again if material costs rise.
WORLD
Oil prices take toll on Germany Germany's outgoing government yesterday followed the country's top economists in revising its 2006 growth forecast downward amid high oil prices, estimating that Europe's biggest economy will expand by only 1.2 percent.
The government also reduced its growth forecast for this year to 0.8 percent from the 1 percent it forecast in April. Next year's outlook was down from 1.6 percent.
For 2005, "the slight downward revision ... is due to the rise in energy prices, particularly that of crude oil, which was much stronger and longer-lasting than expected and is weighing on growth," the Economy and Labor Ministry said.
SEC investigating First BanCorp
First BanCorp
, the parent of FirstBank Puerto Rico, said the Securities and Exchange Commission has started a formal investigation into its accounting for mortgage loans.
First BanCorp's audit committee is reviewing the way it accounted for mortgage loans that FirstBank bought from other Puerto Rican financial institutions, the San Juan-based company said. First BanCorp disclosed in August that the SEC was conducting an "informal inquiry."
The company said it may need to restate past financial results for 2000 through the first quarter of 2005 to change the way it accounted for these loans.
Officials closer to opening more U.S. airports
BRUSSELS, Belgium » The EU and the United States ended five days of talks yesterday saying they had made progress toward an agreement to open up American airports to more European airlines, and hoped to clinch a deal next month.
EU airlines currently can only operate routes between their home countries and the United States, which caps the number of airlines flying the trans-Atlantic route.
EU spokesman Stefaan de Rynck and John Byerly, the U.S. deputy assistant secretary of state for transport, said Washington would resist for now any EU airline flying between American cities, but would welcome EU airlines to fly to many more U.S. cities from anywhere in the 25-nation EU and provide onward services to another country.
Byerly also said he told the EU that Washington will soon decide whether to enable foreigners to own more than 25 percent of voting stock in U.S. airlines -- a ceiling fixed decades ago and rooted in national security concerns.
Russia says it is not nationalizing oil industry
MOSCOW » Russia's top energy official denied yesterday that the Kremlin has embarked on a plan to nationalize the oil industry, saying the country is only responding to a global trend toward consolidation in oil.
Calling the nationalization of oil "an illusion," Viktor B. Khristenko, the minister of energy and industry, said Russia's industry is combining into a few huge companies in which the state will have 51 percent control.
Khristenko spoke to journalists yesterday at a Moscow hotel before a planned trip to the United States.
"Consolidation in this sphere was not our idea," Khristenko said. "We are following world trends, for example Exxon Mobil or ChevronTexaco. There are many examples I could list. These processes are also grabbing Russia."
Khristenko said Russian companies are bulking up to compete with foreign energy giants. Only companies with the reach and resources to develop major, risky projects will succeed, he said.In the last year, two state oil companies purchased the main production unit of the Yukos Oil Co. and Sibneft. Yukos was purchased in December in a contested auction to collect on a huge back tax claim. Sibneft was bought from Roman A. Abramovich, a purchase that was completed yesterday.