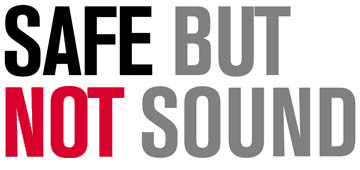 The dangerous practice of leaving kids unattended in running cars continues to frustrate police and lawmakers in Hawaii
Leaving a child unattended in a running car might be asking for trouble -- but it is not against the law, city prosecutors say.
So far this year on Oahu, four vehicles with children inside have been stolen -- engines left running while parents ran quick errands.
And despite multiple warnings by police, some parents continue to put their children at risk, with no way to penalize them, authorities say.
State law only applies to those who "knowingly" endanger their children's lives, said Deputy Prosecutor Rom Trader, division chief for the domestic violence unit.
"While certainly it is deplorable that parents would leave their kids in cars like this ... we'd have to be able to demonstrate that they knew for a fact that their child's welfare would be in danger," said Trader. "That presents some difficulty in pursuing that criminally."
Hawaii does not have laws against leaving children unattended in vehicles, but 13 states do, including two that have harsher penalties if the unattended minor is injured or dies.
In California, leaving a child who is 6 years old or younger inside a motor vehicle without supervision -- with the engine running or the vehicle's keys in the ignition -- is punishable with a $100 fine or mandatory attendance to a community education program that explains the dangers of leaving young children unattended.
Hawaii state Rep. Marilyn Lee (D, Mililani-Mililani-Mauka) said she has tried to get a similar law passed here for the last four years.
"We have worked very hard on it the past four years, and we're not going to give up," she said. "I think it's very important.
"I think perhaps some people are worried that the law is too harsh, but it's a way to educate people and I think that's the bottom line ... because these incidents are really frightening."
The latest incident happened Wednesday in Ewa Beach when Sonia Tabladillo left her two boys, ages 1 and 4, sleeping inside her van while she stopped off at a bank. She left the engine and air conditioner running, with her boys in their child-safety seats. A man got into the van and drove away.
The minivan, its engine still running, and the two boys were found safe at the Kapolei Shopping Center shortly after the vehicle was stolen. Police later arrested a 29-year-old man for suspicion of auto theft and two counts of kidnapping.
Other incidents this year:
» On Aug. 26 a man left his 3-year-old son inside a truck at Carl's Jr. on Nimitz Highway. The truck and child were recovered in Salt Lake.
» On June 22, a woman left her 4-month-old daughter in a pickup truck with the engine running outside a 7-Eleven near Nuuanu Avenue and North Kuakini Street. A DHL delivery driver located the truck and child at a Red Hill church.
» On March 29 a man left his 5-month-old girl inside his parked car with the engine running and went inside the Golden Coin restaurant on Liliha Street to pick up lunch. The car was recovered nearby, parked in a shady area about an hour later with the baby still inside. The suspect in that case, Tema Tanu Tema, pleaded guilty to charges of endangering the welfare of a minor, auto theft and breaking into a car.
Police say parents have been lucky that the children in all the cases were found quickly and unharmed.
But they are frustrated that despite hearing about the dangers over and over again, there are still those who think it is OK to leave their children alone in a running car for even just a minute or two.
"We had one incident six months ago, and now we're up to four. This is very worrisome and frustrating," HPD spokesman Capt. Frank Fujii said. "Community safety is always a paramount concern of ours.
"If enacting a law will enhance awareness to prevent future cases such as these, then we will definitely explore the feasibility," he said.
---
A list of state laws regarding leaving children unattended in motor vehicles is available at
www.kidsincars.org
.
CORRECTION
October 22, 2005
» On March 29, the first of four incidents this year involving stolen vehicles with children inside happened in Liliha. A Page A1 photo in yesterday's early edition incorrectly labeled it as June 22.
---