| | |
| --- | --- |
| | Island Mele |
---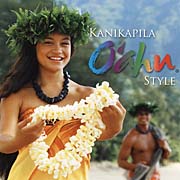 "Kanikapila Oahu Style"
Various artists
(Mountain Apple Company)
Mountain Apple Company CEO Jon de Mello produced this anthology in conjunction with the Oahu Visitors Bureau, and most of the songs are about the island's locales. Israel "IZ" Kamakawiwo'ole's bowdlerized version of "Take Me Home Country Road," in which West Virginia becomes "west Makaha," barely passes muster but nicely captures IZ's style and personality.
"Waikiki," sung by Amy Hanaiali'I Gilliom and Willie K from their third album "Nostalgia," is a great choice but is incorrectly credited only to Gilliom. Truth is that the duo recorded "Nostalgia" in the tradition of Les Paul & Mary Ford, with Gilliom singing and Willie on guitar. Take note of how he plays "One Mint Julep" while Gilliom takes a break.
Two songs by the Makaha Sons of Ni'ihau express the guys' love for the unspoiled, rural parts of Oahu. Na Leo's "North Shore Serenade" is another perfect pick, and remaining selections by Darren Benitez, Ho'okena and the Brothers Cazimero reinforce the "Come See Oahu" theme.
---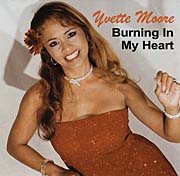 "Burning In My Heart"
Yvette Moore
(Paradise Girl Publishing)
Moore teamed up with Kalapana co-founder Kirk Thompson to record her debut album. Most of the songs are originals by Moore, Thompson or studio musician David Fields. Some are mainstream love songs, while others have Christian themes. Overall, this is a productive partnership.
The arrangements have a solid and nostalgic mid-'80s dance music vibe that favors Moore's seductive delivery. Some evoke memories of Diana Ross' disco/dance days, while others are more reminiscent Chaka Khan, Sweet Sensation, or Lemuria (the group Thompson created after leaving Kalapana). Moore puts her personal stamp on them all.
"Ku'uipo I Ka He'e Pue One" shows she is comfortable with Hawaiian lyrics. The solid beat and catchy message of "Ain't No Heaven" should get her play on local Christian music radio stations.
---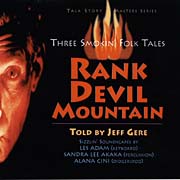 "Three Folk Tales: Rank Devil Mountain"
Jeff Gere
(Talk Story Masters)

Storyteller Gere steps outside Hawaiian folklore with gruesome tales of horrible monsters, resourceful heroes, a nice princess and a nasty one. The usual lines between good and evil blur in these stories. The "good guys" aren't always all that nice, and one of the villains doesn't seem all that deserving of his fate either.

Each successive story is longer and more explicit than the one before. One ends with an oblique attack on President Bush. More information on the origins of all three stories would help listeners make sense of some of their less obvious elements.

Gere is engaging throughout as he plays both narrator and characters. Alana Cini adds the primeval sounds of the didgeridoo to the mood-setting musical tone provided by Les Adams (keyboards) and Sandra Lee Akaka (percussion).

Gere warns in the liner notes that "This CD is not for kids under ten." Good call, Jeff!

John Berger, who has covered the local entertainment scene since 1972, writes reviews of recordings produced by Hawaii artists. See the Star-Bulletin's Today section on Fridays for the latest reviews. Contact John Berger at

jberger@starbulletin.com

.