---
[ FAST FACTS HAWAII ]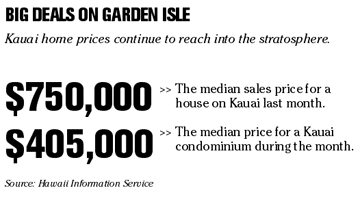 ---
BACK TO TOP


|


Oceanic will offer Stern-on-demand
Shock jock Howard Stern, who was dropped from
E! Entertainment Television
, will be available to subscribers to
Oceanic Time Warner Cable
beginning Nov. 17 through a new Stern video-on-demand service.
"Howard Stern On Demand" is a subscription package that eventually will give subscribers unlimited access to up to 50 hours a month of uncensored footage from Stern's E! shows.
The monthly fee for the service will be $9.95. After April 1, subscribers will need to pay $13.95 a month to have access to weekly recap shows, shows from E! archives, and Stern's new Sirius radio shows.
Hawaiian's passenger count jumps
Hawaiian Airlines
' passenger count on scheduled flights leapt 12.3 percent in September from a year earlier and its seats were nearly 90 percent occupied.
Hawaiian also reported yesterday that miles flown by paying passengers increased 11.5 percent during the month.
Hawaiian carried 467,008 passengers on scheduled flights last month, up 12.3 percent from 415,946 in September 2004.
Island Air promotes finance exec
Lesley L. Kaneshiro has been promoted to chief financial officer and vice president of finance of Honolulu-based commuter carrier
Island Air
.
Kaneshiro joined Island Air a year ago as vice president controller.
She has an MBA from Chaminade University and a bachelor's degree from University of Hawaii.
Mesaba Air files for bankruptcy
MINNEAPOLIS, Minn. »
Mesaba Airlines
, whose existence depends upon business from
Northwest Airlines
, followed Northwest into U.S. Bankruptcy Court yesterday.
John Spanjers, Mesaba's president, said the regional carrier had "no other viable alternative" but to restructure its operations under court protection.
Northwest, which filed for bankruptcy on Sept. 14, has missed $30 million in payments to Mesaba in recent weeks. Spanjers said Mesaba found itself stuck with a cost structure that could not be sustained.
Eagan-based Mesaba, which employs 3,897 people, operates regional flights for Northwest to 109 cities. Northwest decides which airplanes Mesaba will fly and its route network.
Honda Insight saves most gas
The manual version of the hybrid Honda Insight tops the latest government auto fuel economy list, with 60 miles per gallon in the city and 66 mpg on the highway. The competitor hybrid Toyota Prius was second with 60 mpg in the city and 51 on the highway, the Environmental Protection Agency and the Department of Energy said Wednesday.
---
[Hawaii Inc.]
NEW JOBS
»
Bank of Hawaii
has appointed three new vice presidents.
Linda J. Dias
has been hired as human resources department vice president. She will be responsible for providing human resources consulting and solutions to support the bank's retail division.
Tyler Nguyen
has been hired as commercial real estate loan division vice president. She will be responsible for structuring loans and business development.
Lori Urbano
has been promoted to human resources department vice president. She will oversee the human resource service center and payroll department.
PROMOTIONS
»
First Hawaiian Bank
has announced the following officer promotions and appointments:
Victor A. Corpuz
, assistant vice president and personal banking officer, Waikiki Branch;
Mitchell M. Kaaialii
, assistant vice president and branch manager, Manoa Branch;
Lecia P. Ortiz
, assistant vice president, Consumer Service Center;
Jeffrey S. Ventura
, assistant vice president and branch manager, Ward Branch;
Karen H. Morimoto
, assistant vice president, audit division; and
Jennifer L. Ujimori
, personal banking officer, Pearlridge Branch.
» PacificBasin Communications has promoted Bobby Senaha to HawaiiBusiness Magazine advertising director. He previously served as an account executive at the magazine.