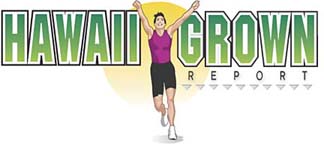 Low's show
Washington State looks to Iolani's Derrick Low to take control of the team
Low's Highs
Derrick Low displayed flashes of brilliance in his freshman campaign at Washington State last fall

» 8 assists at USC, Jan. 25

» 4 steals at Arizona State, Jan. 27

» 4-for-4 three-pointers, at Arizona, Jan. 29

» 19 points against Oregon, Feb. 12

» 6-for-6 free throws, at Stanford, March 3
PULLMAN, Wash. » Derrick Low is about as laid-back and friendly as they get, even by Hawaii standards. But there was just a touch of aggravation in his voice when he was asked about the validity of a rumor that a case of homesickness almost got the best of him over the summer.
He set the record straight after a recent Washington State basketball practice.
The Cougars' sophomore point guard from Iolani -- the player many think might be the best produced in the islands -- said he never considered not returning to Pullman this year.
"What? Who said that? No, I never thought once about not coming back," Low said. "I mean, I wish I could come back home more for vacation, but I never once thought about coming back home for school or to play. I'm going to stay here until this is over. This is the perfect choice for me. I'm real happy to be here and I don't regret coming here. I guess there's some misinformation out there.
"I like it here. A lot."
And the feeling is mutual with Low's coaches and teammates. Low is popular because of his reserved demeanor off the court, and his competency and fire on it.
"Derrick off the court is a relatively quiet guy," said fellow WSU sophomore basketball player Chris Henry, who dormed with Low last year and shares an apartment with him and two teammates this fall. "You get in your little roommate fights at first, but no big deal and our friendship has really grown over time. He definitely got accustomed to here."
HENRY ALSO appreciates Low's combination of point-guard mentality and scoring ability.
"D. Low's unique in that he can set the pace for the game, he can control the court, but he can also be the playmaker. He's not just the point guard leading us, he's like the go-to guy. We get the ball in the post, we're looking for D. Low because he's gonna make the shot. It's kind of cool to have him on the team because he's so versatile. He can do a lot of stuff to keep us together as a unit on the court," Henry said.
"Definitely, looking at him, you don't think he has that game. But he gets up. He can throw it down just about as good as any point guard in college. I don't know any other point guard who can windmill dunk," Henry said of the 6-foot-1, 186-pound Low. "I like his game because he passes the ball. He's not selfish."
Low averaged 7.0 points and 2.3 assists per game last year.
Assistant coach Tony Bennett said Low's job this season is to take control of the team. He showed the ability to do that in some games last year, like when he made all four of his 3-point attempts in a 70-63 upset at Arizona.
"It's a very important season for him to do well if we're going to be a competitive ballclub," Bennett said. "He got a lot of playing time last year, yet he's only a sophomore. We're going to call on him to be a much more aggressive leader as far as making the team successful.
"I think he has the ability, but it will be a very challenging year for him."
Low missed the first five games of his college career last year with a broken foot before starting the last 22 of the Cougars' 12-16 (7-11 Pac-10) season.
Dealing with an injury of that magnitude was a new experience for him. He wasn't homesick, he was courtsick.
"It was real different because I never had a major injury before where I had to sit down and watch and stuff," said Low, who was a three-time Star-Bulletin "Mr. Basketball" at Iolani. "Plus it was my freshman year, we were all excited to play and looking forward to our first game. For me to get hurt like that was kind of a bummers thing. It sucks that it happened, but at least it was early so I could come back and play.
"It kind of made me appreciate playing basketball more than usual. You never know the feeling until you have to sit on the side and you're prevented from playing. I felt like I'd do anything to be back out there. It made me appreciate the game more."
BENNETT AND his father, head coach Dick Bennett, are the two biggest reasons Low chose to attend WSU. He said they have lived up to their promises of the program providing a family-like atmosphere. Low said he and the other Cougars are pleased that the younger Bennett will be handed the head coaching position when his father retires, which could be in a year or two.
"We're all real happy that Coach Tony gets to pick up the job after his dad leaves," Low said. "There's no doubt in my mind that Coach Bennett is a master coach. But it's good to know we'll be in good hands when he leaves."
It's obvious Low has an ohana away from home. He admits the cold winters and isolation from the beaches and his family and friends in Hawaii did take some getting used to. But foremost, he's a gym rat. Many of his games in the Pac-10 will be in packed arenas where it's nice and toasty. The communications major, who plans to graduate in the spring of 2008 also has school to keep him occupied.
"The biggest adjustment? Probably just being up here without family and friends because it's away from the place I grew up my whole life. I'm just doing stuff on my own now and have to take care of business. That's why it's good to have teammates who care about you.
"It gives you that being-at-home feeling," he said. "And this place is nice. It's nowhere near as nice as Hawaii or like Hawaii, but it's something different. I think that's why I like it here. Something new."