| | |
| --- | --- |
| | Newswatch |
---
FROM VEGAS, WITH ALOHA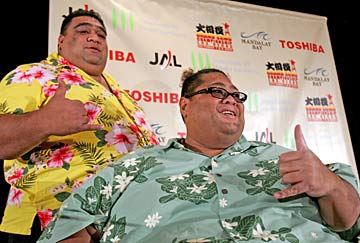 Alleged retaliation leads to indictment
An Oahu grand jury has indicted a 26-year-old Honolulu woman on a charge of first-degree terroristic threatening, alleging she drove toward a police officer as if to hit him.
The alleged incident happened on June 16 after the officer pulled over Emma Darlene Reyes for speeding and issued her a citation.
Minutes later the officer pulled over a second person on Moanalua Freeway. When he was issuing the second citation, Reyes allegedly drove toward the officer. She was honking her horn and shouting obscenities at the officer, police said.
The officer had to jump out of the way to avoid being hit, according to prosecutors. The grand jury indictment was filed yesterday.
Bail set for suspect shot by Kauai police
LIHUE » The armed suspect shot in the neck by a Kauai police officer Sept. 18 appeared yesterday in District Court, held on $71,000 bail on several charges.
Tavis Apo of Waimea was arrested Wednesday after spending the past 2 1/2 weeks in the hospital.
He is being held on $71,000 bail for a variety of charges, including criminal property damage, terroristic threatening, assaulting a police officer and operating a vehicle under the influence of an intoxicant. A preliminary hearing is scheduled for Monday.
Police say Apo, 31, was shot after he brandished a handgun and a large knife and acted erratically after parking his sport utility vehicle next to police headquarters. He then tried to get away from the scene and rammed a police car. When he tried to do it again, he was shot in the neck.
The officer has been back on active duty since being cleared of any wrongdoing, police said.
---
Police, Fire, Courts




By Star-Bulletin staff


HONOLULU
Man hit by truck after walking onto freeway
A 46-year-old Honolulu man was critically injured Wednesday night when he got out of a car on Moanalua Freeway and was struck by a pickup truck.
Police said the driver of a black 1997 four-door car pulled over on the left shoulder to let his passenger out because he was not feeling well.
The accident occurred at 11 p.m. Wednesday on the eastbound lanes of Moanalua Freeway near the Ala Kupuna overpass.
The man walked into eastbound traffic, police said, and was sideswiped by a 1996 green pickup truck.
The man was taken to the Queen's Medical Center in critical condition.
Police said the man might have been intoxicated.
LEEWARD OAHU
Breakup allegedly leads to death threat
A 30-year-old man was arrested after threatening to kill his girlfriend when she tried to break up with him.
Police said the suspect was high on drugs when the incident occurred between 10:30 a.m. and 5:22 p.m. Tuesday in Pearl City.
The victim, a 28-year-old woman, tried to leave the suspect's car but was restrained by the suspect.
Police also said the incident was witnessed by an 11-year-old girl, but did not identify the girl's relationship to the suspect or victim. Police were eventually called and arrested the suspect near Komo Mai Drive and Aanui Street for kidnapping.
Police said the suspect tried to flee when police arrived and was arrested for a misdemeanor offense of resisting an order to stop.
NEIGHBOR ISLANDS
Family rescued from rising river on Kauai
HANAPEPE, Kauai » A family of four sleeping in their vehicle last weekend had to be rescued when a nearby river rose and enveloped their automobile, Kauai officials said.
The husband, his disabled wife and two children, ages 2 and 4, were sleeping on Hulakolo Road, also known as Hanapepe Crossing, early Sunday morning when the Hanapepe River came over its banks and began rushing down the road, awaking them. Police did not identify the family.
Someone called 911, and firefighters from the Hanapepe Fire Station as well as police officers from the Waimea substation responded.
Firefighter Sean Smith set up a safety rope along the roadway, making it possible for the children to be carried and the husband to cross safely to a dry area on the roadway with the assistance of Capt. Mark Jimenez and firefighters Smith, Ryan Washburn and Levon Wong, Kauai officials said Wednesday.
The disabled wife required special assistance, so all four firefighters hoisted her across the running water in a rescue stretcher, officials said.
After being taken to higher ground by the firefighters, the entire family was driven to a relative's home in Hanapepe Valley.
No one was hurt in the incident, officials said.