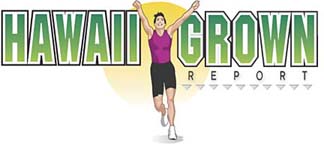 Behind the lines
Mahelona makes a living in opponents' backfields
Another week, another huge test for Jesse Mahelona and the Tennessee Volunteers.
Tennessee is preparing to face a top-10 team for the third time in the last four weeks as the eighth-ranked Volunteers host No. 5 Georgia on Saturday in a pivotal Southeastern Conference showdown.
Within the battle between the SEC powers will be a tough personal duel for Mahelona, who will line up opposite Georgia guard Max Jean-Gilles, regarded by some as the nation's best at his position.
"Basically it's like playing an NFL game now, because we're playing against NFL players all across the board on offense and defense," Mahelona said earlier this week. "It's definitely a big challenge."
Mahelona, considered among the top defensive tackles in the country, has thrived on challenges in his two seasons in Knoxville, and the Kealakehe graduate from Kailua-Kona has turned in some of his best performances in the Volunteers' biggest games.
Mahelona is among the leaders on a Tennessee team that tops the nation in rushing defense (67.2 yards per game) and is still aiming for the SEC championship heading into the game with the Bulldogs (4-0).
Tennessee's season appeared headed for ruin after the Vols (3-1) lost to then-No. 6 Florida on Sept. 17, then fell behind 21-0 against No. 4 LSU the following week. But they pulled off a stunning comeback to beat the Tigers 30-27 in overtime and remain in the chase for the conference crown.
After beating Mississippi last week, Tennessee heads into another high-profile matchup with their conference and national title hopes at stake.
"We just got done with Florida, we just got done with LSU, we play Georgia this week, and we play Notre Dame and Alabama still yet," Mahelona said, recounting the Vols' brutal early-season schedule. "You gotta love being televised nationally and playing against teams like that."
Mahelona, the cover boy of the Tennessee media guide, graduated from Kealakehe in 2001 and played two seasons at Orange Coast (Calif.) Community College, where he was the top-rated JC defensive tackle according to two scouting services.
He signed with Tennessee last year and promptly led the SEC in tackles for loss with 18 1/2. Mahelona recorded nine tackles against Auburn and had six -- including five for losses -- against Notre Dame.
"He's got a knack for making plays and he studies the game more than most players at this level," Tennessee defensive line coach Dan Brooks said.
"He was a consistent playmaker and a guy that became real popular with our football team. There's not many guys that are at a school as a junior college guy and are elected a captain for his senior year."
Mahelona's production as a junior has led to increased attention from opposing offensive lines in his senior season. Mahelona has managed 12 tackles, with five for losses, despite facing more double-teams this season.
"I don't like to think of it that way, because you find yourself making up excuses for certain things and that's not me," Mahelona said. "I have been seeing double-teams and triple-teams. The main thing is to keep on playing and not even worry about that."
Said Brooks: "Before we played LSU, the (Tigers' offensive coordinator) said, 'We will have people know where he's at on every play.' ... There's a respect factor built in there."
While fans tend to follow the ballcarriers, chances are that NFL scouts will be focused on the battle on the line of scrimmage between two of the nation's top interior linemen during Saturday's game.
Mahelona had some success against the 6-foot-4, 340-pound Jean-Gilles last season. He finished with three tackles, all behind the line of scrimmage, in the Volunteers' 19-14 win over Georgia.
"Jesse played really well against him last year," Brooks said. "It will be quite a challenge because the guy is big and mobile, and that will be a measuring stick for him to see where he is."
Back on Rocky Top: Kahuku graduate Jonathan Mapu is expected to rejoin the Volunteers next season after completing a two-year church mission. The defensive lineman had 29 1/2 tackles and two sacks in 24 games for Tennessee in 2002 and 03.
With the success of Mapu and Mahelona in Knoxville, the Volunteers may continue to look to Hawaii in recruiting.
"I'll take all the defensive linemen y'all want to send me," Brooks said.
"JT Mapu was a great young guy for us; for Jesse to be able to step in, that's been very much a positive. I have really enjoyed getting to know them and their families so we're certainly pleased they chose to come to Tennessee."
The Mahelona File
Tennessee defensive tackle, 6-foot-2, 297-pound senior

» Graduated from Kealakehe in 2001.

» Named an All-American by the Sporting News last year.

» Led the SEC with 18 1/2 tackles for losses last season and has at least one in 13 of 17 games at UT.

» Stopped opposing ballcarriers for 102 yards in losses.

» Has 54 total tackles and seven sacks in his Tennessee career.

» Had a career-high five tackles for losses against Notre Dame in 2004.

» Named a preseason All-American by nine publications and to the preseason All-SEC first team.