| | |
| --- | --- |
| | Island Mele |
---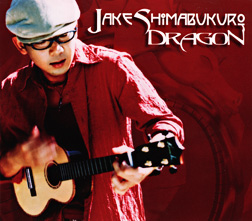 "Dragon"
Jake Shimabukuro
(Hitchhike)
Hawaii often gets things late. Shimabukuro's fourth solo album has been available in Japan since June but was embargoed for release here until next Tuesday. Resourceful fans may already have gotten it either as downloads or courtesy of friends who bought it in Japan. Those who've waited for the American release at least get Shimabukuro's liner notes in English and learn of his experiences recording "live" to tape rather than digitally.
With only three days left before "Dragon" becomes available here, it's not jumping the gun by much to report that this is a remarkable album musically, as well as technically.
Shimabukuro establishes the album's exploratory theme with his opening tune, "Shake It Up!" His ukulele shares the spotlight with drums, bass, flute, electric guitar and a rich, albeit synthetic, horn section. The result is a driving fusion arrangement that should find favor with local jazz fans. Noel Okimoto (drums) and Dean Taba (bass) were the rhythm section for the entire project, and several songs present Shimabukuro as the leader of an all-star trio in his rhythm mates are equal partners.
A good example of the jazz trio concept is "3rd Stream," where Shimabukuro steps back and lets Okimoto and Taba take over. A real string section -- a quartet on one song, 10 musicians on others -- adds an incomparable lushness on several of the softer numbers.
"With U Always," a campaign song for Hawaii Tourism Japan, acknowledges his fans and sponsors in Japan.
www.jakeshimabukuro.com
---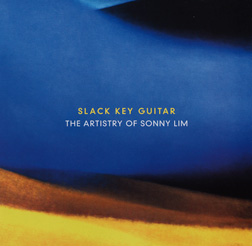 "Slack Key Guitar:
The Artistry of Sonny Lim"
Sonny Lim
(Palm Records)
Grammy Award-winning record producer Charles Michael Brotman takes a significant step forward with this perfect showcase of Elmer "Sonny" Lim Jr. talents. Brotman captures Lim's musical magic with 11 exquisite solo recordings.
Cultural information is essential on any slack key album, and Brotman includes details that his Grammy winning compilation, "Slack Key Guitar Volume 2," lacked. Aficionados will note that Lim uses several kinds of tunings. Brotman shrewdly builds on his 2005 Grammy win by marketing the phrase "slack key guitar" in the title. The cover art is similar as well.
Lim was one of the artists who recorded a track for the winning compilation, but didn't receive a Grammy because the national award only goes to the producer in these cases. This album, however, makes Lim a front-runner for his own Best Hawaiian Album Grammy nomination in 2006.
www.palmrecords.com
---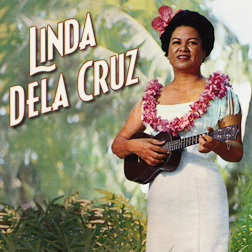 "Hawaii's Canary"
Linda Dela Cruz
(HanaOla)
Michael Cord and Harry B. Soria Jr. rarely release albums by living artists. This perfect retrospective on female falsetto singer Linda Dela Cruz is a rare exception. Dela Cruz retired 31 years ago but is alive and residing on the Big Island.
Soria has been setting the standard for album annotation in the local recording industry for over a decade. The booklet he prepared for this one is so thoroughly detailed that it even includes the addresses of the clubs Dela Cruz played 50 years ago.
Cord's thoroughness includes recordings originally released by three old-time labels, thereby covering the entire span of her rich career. Those too young to have heard her sing in person, or to have bought her recordings back in the day, will discover one of the great Hawaiian falsetto voices of the 20th century.
www.cordinternational.com
John Berger, who has covered the local entertainment scene since 1972, writes reviews of recordings produced by Hawaii artists. See the Star-Bulletin's Today section on Fridays for the latest reviews. Contact John Berger at
jberger@starbulletin.com
.