---
[ FAST FACTS HAWAII ]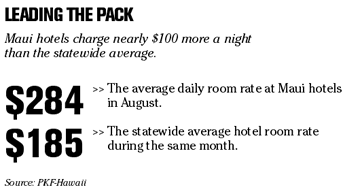 ---
BACK TO TOP


|


FIRST BEACHFRONT CONDOS IN 2 DECADES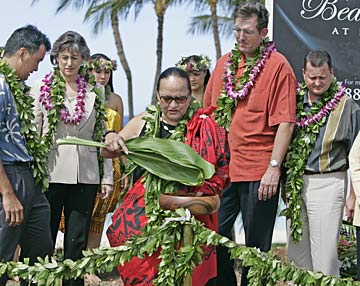 Mortgage rates hit 5-month high
WASHINGTON » Rates on 30-year mortgages jumped this week to the highest level in five months, reflecting financial market anxieties about inflation.
Mortgage giant Freddie Mac reported yesterday that the nationwide average for 30-year, fixed-rate mortgages rose this week to 5.91 percent, up from 5.80 percent last week. It was the third consecutive weekly increase and pushed the 30-year rate to its highest level since mid-April, when it was also 5.91 percent.
The increase followed the Federal Reserve's decision last week to boost a key short-term interest rate for an 11th time as central bank policy-makers focused more on the inflationary threats of rising oil prices than risks to economic growth from Hurricanes Katrina and Rita.
HAWAIIAN AIR PICKS UP SAN JOSE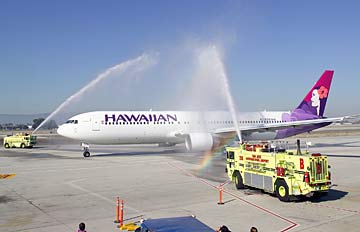 Boeing machinists end strike
SEATTLE » Machinists at
Boeing Co.
approved a new labor contract yesterday, ending a four-week strike that shut down the company's commercial airplane assembly plants.
About 80 percent of those voting accepted the three-year pact, said Mark Blondin, president of Machinists District Lodge 751. Approval cleared the way for workers to return to their jobs as early as last night.
Deal reached over tax shelters
The accounting firm
KPMG
and a law firm have agreed to pay $195 million to as many as 280 wealthy investors who bought four types of questionable tax shelters, the first major step by the two firms to deal with billions of dollars in potential civil claims.
The agreement also calls for the firms to pay the lead plaintiffs' lawyers $30 million in fees. Papers describing the settlement were filed in federal court in Newark, N.J., earlier this week; it will go before a judge next week for approval.
Recovery in beef sales is far off
TOKYO » Amid mounting tension over Japan's ban on American beef, the head of the U.S. Meat Export Federation warned yesterday it would take years to regain lost market share even if Tokyo did reopen its markets.
Proposed restrictions on what U.S. beef would be readmitted mean that only as much as 35 percent of American cattle would be eligible for export, federation president Philip Seng said in Tokyo.
Amid pressure from U.S. beef producers, the Japanese government is weighing whether to lift the ban it imposed after the head of a cow in Washington state tested positive for mad cow disease in 2003. U.S. lawmakers lashed out at Tokyo earlier this week for delaying a decision and warned it could lead to sanctions.