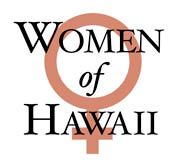 Challenges. Changes. Courage.

DAY 6: SHAMEFUL NUMBERS
---
---
Abuse cuts across
socio-economic fabric
Island victims report
intense conflicts over
shame, fear and denial
It started with insults -- you're fat, you're stupid, you're ugly.
Then came the pushing and slapping between classes, after school, on dates. By her senior year in high school, Juliet Lighter had had enough. When she finally broke up with her boyfriend of four years, he gave her a concussion as a parting gift.
[an error occurred while processing this directive]
"It was like I was in a nightmare," Lighter remembered, sitting in her living room in Kaneohe on a recent weekend. "I had lost everything -- my dignity, my self-esteem."
A few years later, in 2003,, Lighter was crowned Miss Hawaii USA. She got there partly by sharing her experiences as a victim and illustrating a point that women's rights advocates have been trying to make for decades: that violence against women is not a symptom of poverty, race or upbringing. It crosses all lines of society. And it changed Lighter's life -- one of a middle-class only child who grew up in a stable household, made good marks in school and had plenty of family support.
If only more women knew how widespread the problem was, advocates say, they'd be more inclined to come forward. But they don't -- out of embarrassment, fear, a paucity of options.
For every 10 women in the islands who call police on a domestic violence case, only one or two pursue charges against their batterer. And only one in every 16 sexual assaults in Hawaii is reported, compared with one in 10 nationally.
The statistics, some say, show how violence against women is multifaceted -- caught in a complex web of economic, societal and emotional calculations.
Many victims of domestic violence, for example, recant their police statements because they don't want word of their situation to get out into the community, or decide they can't make it on their own. Their choices are further constricted if they have children.
"These people don't want the offenders necessarily to be jailed," said Deputy Attorney Tony Wong, also a criminal justice planning specialist who focuses on family violence issues. "They just want the violence to stop. These are the fathers of their children and the breadwinners."
Women who have been sexually assaulted, meanwhile, usually know their attacker. And most shrink at the thought of pointing him out in court, being labeled -- stigmatized -- as a "rape victim."
Since the 1970s, social service agencies, Department of the Attorney General and others have been making efforts to educate the public and stem violence against women, especially domestic violence in rural and immigrant communities.
To some extent, their work has helped.
"People are beginning to realize that, yes, it happens," said Lori Wada, supervisor for the city's Department of the Prosecuting Attorney domestic violence misdemeanor branch.
"People are more informed," Wong said. "They know it's against the law."
But, says Carol Lee, executive director of the Hawaii State Coalition Against Domestic Violence, "the problem is still huge." And thousands of battered and abused women remain "hidden" because they can't or don't call the police.
---
---


Even a conviction doesn't guarantee the abuse will stop, Wong says.
"That's what we have to remember: We can do our job, but that doesn't mean it will stop the domestic violence. Especially for the victim, they have to realize when we take them and put them in jail, we still have to work on the issues of power and control."
Nationally, about 75 to 80 percent of domestic violence victims recant their police statements. The rate is slightly higher in the islands, at 80 to 90 percent, Wada said.
"It's a smaller community," she said. "They're embarrassed to say that 'my husband beats me.' ... Hawaii has that local mentality, 'We should take care of it on our own.'"
And statistics show that the abuse is starting as early as high school, as it did for Lighter.
One study, produced for the University of Hawaii's Public Policy Center, shows the rate of youth dating violence may even be increasing in the islands.
According to the report "How Safe are Hawaii's Schools?" 9.8 percent of Hawaii youth reported being purposely hit, slapped or hurt by a boyfriend or girlfriend in 2002, compared with a national rate of 9.5 percent. The rate is up from 7.9 percent in 1999.
Women in college also represent part of the population victimized by domestic violence.
A University of Hawaii study showed that 46 of 435 female students surveyed at the Manoa campus had experienced partner violence in the 2003 fall semester. Of those, 30.4 percent told no one about the incident, and 31.7 percent said it happened five or more times.
OVER HER FOUR YEARS of high school, Lighter hid her abusive relationship. She covered up the bruises, explained away the scars.
Her father, who was raising her on his own, never suspected a thing.
By her senior year, the violence was regular. But she was too afraid to leave -- her boyfriend had threatened to hurt her family if she broke up with him.
Lighter finally decided to call the relationship off just after her high school graduation, when she found out he was going out with another woman.
One night, she went to his home in Waipahu and told him it was over.
Without warning, he went off on her, banging her head against the window of her pick-up truck, screaming at her, hitting her. After the attack, she drove -- bleeding and stunned -- to a cousin's house, who took her to the hospital. Her father rushed there, too.
It took Lighter nearly a year to recover from the attack and violent relationship, which had left her in a deep depression. At some level, she believed all the things her boyfriend had said about her appearance, her weight, her personality.
Now Lighter is a swimsuit model and studying toward a master's degree in communications at Hawaii Pacific University. One day, she wants to be an inspirational speaker and work to get more education about violence against women into public schools.
"What matters most is that I've been able to get my life back," she said, smiling brightly at her father, Riley. "I've been to the point where I just wanted to give up, and I just want women to know that there is a way out."
It took Malia Manol eight years to break free from an emotionally abusive boyfriend, who she had fallen in love with after less than a month of dating.
It didn't take long for him to start calling her names, asking her to cut off relationships with friends, playing mind games and insisting she pay for everything.
"Why did I stay?" Manol asked rhetorically, sitting in the Domestic Violence Clearinghouse's office downtown with a box of tissues at her feet.
"So many women are like me. Every time it got bad, there was a moment that was good, and that would bring me back to that place ... where we were in love."
The 34-year-old, a legislative coordinator for the state Department of Health, is well-educated and well-heeled. Just like Lighter, she doesn't fit society's mythical representation of the domestic violence victim. She doesn't even like to call herself a victim.
Anyway, no amount of schooling could prepare Manol for her boyfriend's unreasonable demands, or her insatiable need to meet them. She thought if she made him happy, everything would be right again.
She thought she could reclaim, refind the man she'd fallen for at 26, the man she'd shared dreams with, made plans with.
But in April, she gathered strength enough -- thanks to therapy sessions -- to cut the relationship off. She had suspected he was cheating on her, and then saw him with another woman in a car. When he told her that she would have to endure him going from her to the other woman, she called it off and told him to leave.
Manol is still undergoing therapy, and suspects the process will take years. Every now and then, when she feels really low, she reads the e-mails and letters she exchanged with former boyfriend while they were together. Some of his are hateful, others are loving.
They remind her of why she stayed with him, and why she left.
"He would just keep going until I cried and cried," she said. "When he saw me on my knees, he would leave. Now I understand how relationships can enhance your life, and how relationships can destroy your life."
Nanci Kreidman, executive director of the Domestic Violence Clearinghouse and Legal Hotline, said her group has pledged to take up issues of emotional abuse in coming months. In the past, she said, it's been largely ignored locally and nationally.
"The bruises go away," Kreidman said, "but the emotional torment lasts."
"WITH SEX OFFENSES, the victims are left to live with it," said Lt. Danny Lopez, head of the Sex Crimes Detail of the Honolulu Police Department. And sex crimes are perpetrated mostly against women.
Ninety percent of clients who receive treatment and undergo counseling at the Sex Abuse Treatment Center at the Kapiolani Medical Center for Women and Children are women, said clinical manager Evie Yanagida.
But as much as 80 percent of victims, she said, don't report their assaults to police.
"The actual number is a lot higher -- in the thousands of victims who are not coming forward," she said.
According to the federal Crime Uniform Report, reports of rape of women increased in Maui and Hawaii counties in 2003 from 2002.
Reported rapes of women in Honolulu decreased , however, during that period. The number of arrests for rape also increased in Maui and Hawaii counties,, while numbers decreased in Honolulu and Kauai.
Figures were not available for 2004.
Yanagida estimated that at three battered women shelters on Oahu where the treatment center provides services, as many as 75 percent of women have been sexually assaulted.
What's problematic with sex assault cases, Yanagida said, is the sluggish legal process. It's not unusual for counselors at the treatment center to see victims two years after the assault occurred, when the victim's trial is beginning. It forces the victim to relive the incident, she said.
Some victims move, change jobs or leave the state in an attempt to escape the pain.
At UH, administrators are implementing a systemwide sex assault policy after three reported rapes this year near the Manoa campus.
"This will be the first systemwide policy. Each campus had their own policy, but not every campus had a formal policy. Some were either indirect or incomplete," said P. Jayne Bopp, project coordinator for the university's Program Against Violence to Women.
Bopp's study, "Program Against Violence to Women: Sexual and Relationship Violence at UHM," showed 41 of 435 female students who took the survey in the fall 2003 semester had experienced sexual assault since starting school in Manoa.
Of the 41 students, 51.4 percent reported that the assault occurred on campus, but 17.1 percent told no one. And 38.5 percent said they were assaulted at least once.
Most times, a woman is more likely to be raped in the first few weeks of her freshman year, Bopp said. "It will happen on campus, in dorms and in resident halls with someone she recently met."
At the Sex Abuse Treatment Center, victims are not required to report their assaults to police to receive treatment or counseling. Sex assault often takes place among people who know each other, Lopez said. Rarely does it involve a stranger.
Yanagida, at Kapiolani, said the treatment center calls victims a few days after they've sought treatment to find out whether they're interested in counseling or other programs.
"The vast majority say they're not. They say they have the support of family and friends," she said. "What they find is, as weeks go by, it's not something they can snap out of. It takes something away from that woman. It's like a part of her is gone forever."
BACK TO TOP
Tonight on KITV 4 News at 10 ...
| | | |
| --- | --- | --- |
| | Nearly one in five Hawaii women say they have been abused by their partners. Tonight at 10, Paula Akana talks with a domestic-abuse survivor who now uses the power of her inner voice and written word to help other victims | |
BACK TO TOP
By the numbers
Domestic abuse protective orders filed in Family Court:
| | | |
| --- | --- | --- |
| YEAR | STATE | HONOLULU |
| 1998-1999 | 3,055 | 1,835 |
| 1999-2000 | 3,570 | 2,093 |
| 2000-2001 | 4,027 | 2,274 |
| 2001-2002 | 4,623 | 2,838 |
| 2002-2003 | 5,121 | 3,050 |
| 2003-2004 | 4,834 | 2,688 |
Source: Judiciary Annual Reports
Number of arrests for violating temporary restraining orders:
| | | |
| --- | --- | --- |
| YEAR | STATE | HONOLULU |
| 2000 | 1,877 | 1,075 |
| 2001 | 2,374 | 1,305 |
| 2002 | 2,565 | 1,396 |
| 2003 | 2,601 | 1,475 |
| 2004 | 2,134 | 996 |
Number of arrests for abuse of a household member:
| | | |
| --- | --- | --- |
| YEAR | STATE | HONOLULU |
| 2000 | 3,830 | 2,333 |
| 2001 | 3,942 | 2,276 |
| 2002 | 3,356 | 1,848 |
| 2003 | 3,314 | 1,816 |
| 2004 | 2,704 | 1,416 |
Source: Hawaii Criminal Justice Data Center
---
---
RESOURCES FOR WOMEN
Domestic Violence:
» Hawaii State Coalition Against Domestic Violence: Coordinates prevention and intervention services, and also works on public policy issues. Their hotlines for battered women are: 841-0822 (Oahu), 579-9581 (Maui/Lanai), 322-7233 (Kona), 959-8864 (Hilo), 245-8404 (Kauai), 567-6888 (Molokai). On the Web: www.hscadv.org
» Domestic Violence Clearinghouse and Legal Hotline: Provides legal information and referrals to victims of domestic violence. Hotline: 531-3771. On the Web: www.stopthe violence.org.
» Ohia Domestic Violence Shelter: Offers a refuge for battered women and their children. Crisis response is offered 24 hours a day, and staff can make referrals for housing, legal and medical needs. Phone: 526-2200.
» Catholic Charities Family/ Domestic Violence Services: Provides therapy and intervention to victims and perpetrators of sexual abuse and domestic violence. Phone: 535-0159 (perpetrator); 535-0151 (victim).
» Child and Family Service: Offers a domestic violence group session for victims, plus intervention programs. Phone: 532-5100; 841-0822 (24-hour hotline). On the Web: www.cfs-hawaii.org.
Sex Assault:
» Sex Abuse Treatment Center at Kapiolani Medical Center for Women & Children: Specialized medical examinations for sex assault victims available 24 hours a day. Also provides victim support and advocacy, counseling services and a 24-hour crisis hotline at 524-7273.
» Rape Crisis Line: 24-hour hotline in Hilo provides support and referrals, 935-0677.
» Similar hotlines are available in Kaunakakai (Sexual Assault Crisis Center, 553-3555); Lihue (Sexual Assault Treatment Program, 245-4144); and Wailuku (Sexual Assault Crisis Center, 242-4335).
---
TRACKING TIME
1971 ~ 1980
Key dates in women's empowerment in Hawaii:
» 1973: Hawaii's Legislature ratified the Equal Rights Amendment, aimed at guaranteeing equal rights for women, just 23 minutes after it passed the U.S. Congress. The amendment is still three state votes short of becoming law.
» 1973: Myrtle Chun Lee became the first woman president of a major corporation (Island Holidays), and was named one of America's top 100 corporate women by Business Week magazine four years later.
» 1975: Lucile Abreu won a federal discrimination lawsuit against the Honolulu Police Department, given women equal access to all positions.
» 1979: Jean King was elected to become the state's first woman lieutenant governor.
» 1979: Rosemary Calio became the city's first refuse collector.
» 1976: Marilyn Bornhorst was named Honolulu City Council's first chairwoman in 1976.
» 1980: Eileen R. Anderson, became Honolulu's first woman mayor, just two years after being appointed the state's first director of budget and finance.