"I haven't been this excited about growing something in a long time."
Michael Conway
Manager of coffee and cacao operations for Dole Food Co. Hawaii.
---
---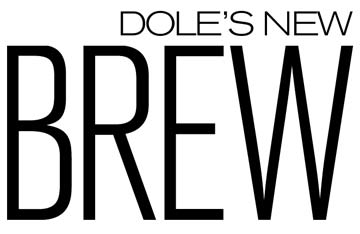 The company has resurrected
its plants in Waialua
for a new go at java
Coffee and chocolate and Dole, oh my.
Dole Food Co. Hawaii is relaunching Oahu-grown Waialua Coffee and also is preparing to get into the Hawaiian chocolate business.
Coffee processing
Several steps come after picking, but before roasting:
Wet-milling removes outer layers.
Fermentation removes a slimy coating.
Drying places the beans on racks in the sun.
Dry milling removes the hulls and chaff
Sorting initially arranges the beans by size before a machine removes broken, chipped or unacceptable beans
The estate-grown coffee brand disappeared after the 2002 bankruptcy of Waialua Farms LLC and ravenous weeds grew to 15 feet high amid 180 acres of coffee trees cultivated on land formerly used by Waialua Sugar.
"You couldn't even get into the rows," said Michael Conway, Dole's manager of coffee and cacao operations.
But that was then.
Under the direction of locally based Dole Vice President and General Manager Brian Orlopp, Conway, a few employees doing hand labor and a private contractor who did mowing, cutting and herbicide spraying, spent about a year clearing the fields, installing a new drip irrigation system and rehabilitating the trees.
"We are harvesting right now. We're producing beans we will have for sale this year," Orlopp said.
The yield of up to 400,000 pounds of coffee cherries is far shy of the 1.2 million pounds expected when the fields are at full-tilt production in 2007. Once processed, dried and roasted, the yield will translate to 200,000 or more pounds of roasted beans, ready to be ground, brewed and sipped.
The trees are pesticide-free, meaning the coffee can be marketed as such. It cannot be certified organic because of the herbicides used to control weeds. "I'm not putting anything on the trees or berries, I'm just using benign herbicides," Conway said.
---
---


The old Waialua Sugar mill was retrofitted with new processing equipment, drying racks and other equipment now in use. It is Oahu's only working coffee mill, Orlopp said.
Dole and Honolulu-based Coscina Brothers Coffee Co., have an agreement for roasting and packaging of the coffee. So far, it is served and sold at Coffee Gallery in Haleiwa.
"It's great coffee," said roast master John Alvarez. It sells well, both in packaged form and when it is served as the coffee of the day, Alvarez said.
Alvarez brings in green beans from various mills and roasts them onsite.
"The first batch of (Waialua) beans was gorgeous -- as pretty as Kona beans, but not as big," he said. "Kona beans are the best in the world, but the (Waialua) beans were a very clean, green color. It was very nice to see coffee very well-handled ... as far as the milling."
Cupping trials, an industry term for taste-testing by experts, have ranked Waialua Coffee second to Kona, said Orlopp.
---
---


Alfred Coscina, former president of Waialua Farms and co-owner of Coscina Brothers, believes Dole's financial resources and marketing savvy will percolate into profitable business success this time.
"We just didn't have enough financial strength to sustain ourselves so we turned it back over," Coscina said. Crops were hand-picked, a labor-intensive and expensive practice that will not be repeated. The coffee will be machine-harvested, resulting in lower operating costs, better consumer prices and higher margins.
Preliminary plans call for Coscina to package the roasted coffee in 7-ounce packages for retail and in 16-ounce and 5-pound bags for the wholesale market.
Coscina Brothers started out decades ago as a specialty mug producer.
"Then we moved into selling espresso machines and coffee machines," Coscina said. "Now we do all of that still and we import and export green beans, local beans and beans worldwide."
The new Waialua Coffee will be served and sold at the Dole Plantation visitor center in Central Oahu, Orlopp said. Dole also plans to market vigorously in Japan, but details for local and other markets are yet to be fine-tuned.
Chocolate enthusiasts may have to wait until 2007 to sink their teeth into the fruits of Dole's chocolate labors. The company is growing and harvesting cacao on about 20 acres, also pesticide-free. The raw agricultural product is partially processed at the mill, but the resulting chocolate products are is still in development with a San Francisco company.
The cacao fields are undergoing rehabilitation as the first of the year-round crops are being sent to the mainland for its chocolatey transformation. Tall wiliwili trees are planted in a grid arrangement around the cacao trees to provide a windbreak and shade during crucial times of day. Some of the trees have been banded with red paint by University of Hawaii researchers, conducting a federally funded study on the connection between the trees' productivity and the quality of the resulting chocolate. The research will not be Dole's to keep, but will be available to growers and hopefuls.
Ghana and Venezuela reputedly grow the best chocolate in the world, but as for Waialua chocolate, "we're very excited about the initial feedback from processors," Orlopp said. "It is extremely good quality."
Orlopp and Conway say the coffee-growing and producing community is highly supportive and that a free flow of information and ideas helps all the players. They are confident the same could be true for Hawaii's nascent chocolate industry.
"I haven't been this excited about growing something in a long time," Conway said.