[ COVER STORY ]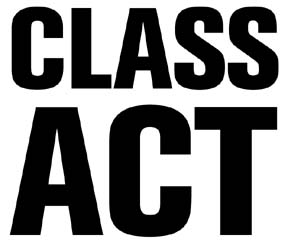 Courses, workshops and other
programs abound for older adults
at UH, HPU and community colleges
» Profiles
Helmi Wilby, who attends a poetry class and a writing circle at the University of Hawaii-Manoa, would like to study astronomy and other things but says "there just isn't time."
A member of the Osher Lifelong Learning Institute on the campus, Wilby, 92, is one of many inspiring examples of older islanders who enjoy going to classes, tackling new interests and even working toward a high school diploma or college degree.






Reaching out

More information about these programs for older adults can be obtained by calling:

>> University of Hawaii-Manoa Senior Citizen Visitor Program, 956-9317; Outreach College, Credit courses, 956-6780; noncredit programs, 956-8244, student services, 956-7221; Osher Lifelong Learning Institute, 956-8224.

>> Community Colleges, Visit the Web site www.hawaii.edu and click onto the different campuses and education programs and curriculum.

>> Hawaii Pacific University, Adult Services Office, 543-8031.

>> McKinley Community School for Adults, 594-0540. (Other schools also have community education programs.)



Ronald Hansen, 59, a partner in three automobile dealerships, graduated in January with a Bachelor of Science degree in business administration after four years of night classes at Hawaii Pacific University.
"The old guys can go back and do it, I'll tell you, if they make up their mind," he said.
Credit and noncredit courses, workshops, seminars and programs abound for older adults at UH-Manoa, HPU, the community colleges, community schools and other institutions. Many are offered evenings and weekends or online for working adults.
At the McKinley Community School for Adults, registrar Yook Ok Won pointed to "a renaissance here in adult education. Adult education has turned around 180 degrees."
He said the school had 942 classes on Oahu with 22,000 enrollees last year, compared with an annual total of 5,616 students and 336 classes five years ago.
About 20 percent of students last year were 60 or older, he said.
UH-Manoa offers academic and recreational learning opportunities in a number of programs, such as the Senior Citizen Visitor Program, Outreach College and Osher Lifelong Learning Institute.
The visitor program enables residents 60 or older to participate in regular credit courses without paying tuition or earning credits "just because they want to learn," said director Lee Putman, specialist in student equity, excellence and diversity.
More than 500 people are involved in the noncredit program, although some don't take a class every semester, she said. About 225 are registered now. Students also can pay tuition and enroll in classes for credit to work toward a degree, she said.
The Outreach College helps people return to school to get degrees, finding them evening or weekend courses if they have day jobs, said spokeswoman Ann Brandman.
"Our mission is to serve different populations that might not get served without us."
In the 2003-2004 school year, she said, "about 12 percent of for-credit students each semester were 50 or older. Some were studying for bachelor's and master's degrees, and one was going for a doctorate."
In its popular Elderhostel program, 275 people over age 55 volunteered for service programs on the battleship USS Missouri, Falls of Clyde, Honolulu Zoo and other programs.
A 58-year-old from Japan with a bachelor's degree in agriculture was able to improve his English skills through the Outreach College's International Bridge Program to get a second degree in fiber art.
The Outreach College also offers noncredit courses ranging from leisure activities to arts and crafts, professional development and tai chi, as well as lectures and concerts popular with over-50 students, Brandman said.
The Osher Lifelong Learning Institute, located in Krauss Hall, has grown to more than 1,000 members since it began in 1996 with about 30 participants, said director Rebecca Goodman.
Three terms are offered annually, each usually with 24 to 30 short courses and workshops that "cover the waterfront," all with volunteer instructors, Goodman said. Members pay $60 a term or $150 for the year.
"Since this is just learning for the love of it, people are just eager to come in. When people come in and teach for us, they say, 'These are students I always wish I had.' "
The students -- many widows and widowers -- also benefit from socialization associated with the activities, Goodman said.
The central feature of the institute's program is an "Illuminated Life" series of 14 workshops created by UH professor Abe Arkoff for retired or near-retired people to address life questions, Goodman said.
Community colleges also attract people who are retiring and starting new careers, said Michael Rota, UH associate vice president for academic affairs.
A fall 2003 enrollment report showed 194 degree-seeking students age 60 and older on the community college campuses, with the largest number of 44 at Leeward Community College. Next was Maui Community College with 38.
"We're an aging population, all living longer with modern medicine and healthier living, and people are looking for secondary careers," Rota said. "They're across all occupational and technical programs and liberal arts programs."
Shirley Zhuang, Hawaii Pacific University adult services director, said retired military people, baby boomers and other older adults are taking courses to enrich their lives or prepare for a second career.
"People in their 50s and 60s are living a more active life than ever before so they're not going to sit still or retire and stay home," Zhuang said.
HPU has only credit courses, but students can audit them with non-degree-seeking special status, she said. Older people who feel intimidated sometimes start out auditing a course, find they can handle it, then take it for credit, she said.
"At first it is a little scary, without a doubt. After the first semester, they'll be fine. They're highly, highly motivated."
Zhuang understands the struggle for adult students because she put herself through college as a married, working student with children, she said.
She came to Hawaii Loa College more than 20 years ago as an international student from China and was the first graduate, she said. She then earned a master's degree in business administration at UH-Manoa and a second master's degree in public administration at Harvard.
Thus, she "has a passion" to help older students reach potential they don't think they have, she said. "I say you can do it, one class at a time."
Yook Ok Won's enthusiasm for adult education hasn't diminished in 37 years at the McKinley Community School for Adults.
"I'm a senior member of the adult education community and a really strong advocate to meet needs of our public," said the 69-year-old school registrar.
"I have seen so much growth, not only increased interest in education, No Child Left Behind. We leave no adult behind."
All of the school's academic classes are free, but special interest classes, such as arts and crafts, golf and tennis, must be self-supporting, Won said.
Helen Sanpei, the school's principal, said Won offers students an "incredible" range of services. "He's there Saturday and Sunday. If the phone rings, he'll pick it up. McKinley School for Adults is his life.
"We're trying to reach that one individual sitting at home watching TV ... to come out and learn something new."