$156M
---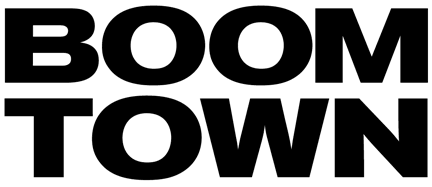 This time, no one's
saying 'bubble'
When Massachusetts-based HRPT Properties Trust purchased Damon Estate's industrial properties for nearly $500 million in 2003, it signaled a new wave of dealmaking that's starting to rival the Japanese investment boom of the late 1980s and early 1990s.
The HRPT purchase -- the most expensive land acquisition in Hawaii since General Growth Properties Inc.'s $810 million buyout of Ala Moana Center in 1999 -- was so large even by mainland standards that it forced institutional investors to pay closer attention to Hawaii's real estate market, said Jamie Brown, president of Hawaii Commercial Real Estate LLC, a local consulting firm.
"That was a watershed event," said Brown. "All of the other big players woke up and said 'wow, there's something there.' "
Driven by low interest rates, a strong local economy and mediocre returns in the stock market, mainland and local investors purchased between $3.5 billion and $4 billion worth of hotels, office buildings, industrial properties and retail centers last year, according to Mike Hamasu, director of consulting research at Colliers Monroe Friedlander.
---




$125M



---


The 2004 tally compares with $2.1 billion a year earlier and more than four times 2002's $850 million, Hamasu said.
The flurry of dealmaking is underscored by the Maui's Wailea resort area, where all of the top hotels have changed hands during the past 15 months. They include:
» The 780-room Grand Wailea Resort & Spa, which was purchased by Florida-based CNL Hospitality Partners last April;
» The 450-room Fairmont Kea Lani Maui Resort bought by Host Marriott Corp. for $355 million last June;
» The 521-room Wailea Marriott which was bought by an affiliate of New York-based Blackstone Real Estate Advisors in June.
"It's an attractive market because you have strong demand, high occupancy rates and limited supply," said Joseph Toy, president of Hospitality Advisors LLC.
The retail sector also has seen more activity. Last September, New Jersey-based Chelsea Property Group Inc. sold the 522,000-square foot Waikele Center in September 2004 to American Assets Inc. of San Diego for $210 million.
More recently, General Growth has agreed to pay more than $175 million for 111,000-square-foot Whalers Village center on Maui while New York partners Metropole Realty Advisors Inc. and Heller Properties paid $156 million for the high-end 2100 Kalakaua Avenue retail complex in Waikiki.
"It's amazing to see the amount of buying and selling out there," said Hamasu. "The activity level is furious."
And it's not showing any sign of slowing.
Based on a high volume of real estate sales in January, Hamasu predicted that 2005 will be another banner year for the industry, absent a major economic catastrophe such as a major terrorist attack.
Hamasu also believes the real estate market will be able to withstand a 1 percent increase in interest rates over the next 12 months since large investors already have factored in such an increase in their business plans.
---




$114M



---


Paul Brewbaker, chief economist at the Bank of Hawaii, said the underlying economic factors that are driving the demand in real estate markets, such as low interest rates and strong local job growth, will remain in place in the near future.
At the same time, the commercial real estate supply should remain tight since there hasn't been any new major office tower or hotel construction since the mid-1990s, he said.
"We see a lot of investor interest in Hawaii and we think that's because people have a lot of confidence in the future of he visitor industry and other underlying elements of the economy," said Steve McKenzie, managing director at Los Angeles-based Eastdil Realty, which brokered more than $2 billion worth of real estate transactions in Hawaii, including the sale of the Damon Estate lands and the sale the Marriott Wailea.
"Hawaii remains one of the last real estate markets in the U.S. where most properties can be purchased at a discount at what it would cost to build today," McKenzie said.
Brewbaker contrasted the current market with the Japanese economic bubble of the late 1980s and early 1990s when foreign investors poured billions of dollars into Hawaii real estate.
---




$20M



---


Today's buyers come from a broad range of expertise and they include mainland pension funds, insurance companies, real estate investment trusts and private equity funds. The new investors also bring a very disciplined approach to due diligence, he said.
Hamasu also sees none of the signs of a speculative bubble, such as a big run up in land values and rents.
The analyst said he worked in San Francisco during the late 1990s dot-com boom where office vacancies went from a healthy 8 percent to 9 percent to below 2 percent.
That market became so overheated there that developers began converting their warehouses into office buildings and many tenants paid their office rents with stock options in their Internet or high-tech companies, he said.
"I don't see it flaming out overnight," Brewbaker said. "It doesn't have the same vulnerability."
BACK TO TOP
|
Big Deals
Here are some of the recent Hawaii property deals:
RETAIL:
» General Growth Properties is paying more than $175 million for the 111,000-square-foot Whalers Village on Maui from the Estate of James Campbell.
» An investment fund managed by New York-based
Morgan Stanley
purchased the Pearl Highlands Center in a deal worth $113.5 million.
»
Grove Farm Land Co.
put its 35-acre Kukui Grove Shopping Center up for sale in January.
»
CoastWood Capital Group LLC
purchased the 70,000-square foot King's Shops at the Big Island's Waikoloa Beach Resort.
»
MK Kapolei,
a partnership between retail developer the
MacNaughton Group
and the
Kobayashi Group,
said in January 2005 that it will build a 200,000- to 300,000-square-foot regional shopping center in Kapolei called Kapolei Commons.
» Metropole Realty Advisors Inc. and Heller Properties acquired the upscale retail complex 2100 Kalakaua Avenue in December 2004 from
Lehman Brothers Holding Inc.
for $156 million.
» Chelsea Property Group Inc. sold the 522,000-square foot Waikele Center in September 2004 to San Diego-based American Assets Inc. for $210 million.
» A group headed by local developer Bill Mills bought out its partners in the Waikiki Galleria Tower, the mixed office-retail building home to the DFS Galleria, in a January 2004 deal worth $125 million.
OFFICE:
» Los Angeles-based Douglas Emmett and Campbell Estate trustee Richard Gushman bought the 1132 Bishop St. office tower in December 2004. The partners
DEG LLC
acquired the 450,000-square-foot building from
VEF Advisors LLC
.
» Emmett and Gushman also bought the 200,000-square foot Harbor Court commercial tower in August 2004. The partnership DEG LLC paid Phoenix-based
PRA/Harbor Partners LLC
. $27 million for the leasehold interest in the building.
»
Alexander & Baldwin Inc.
bought the 32-story, 177,000-square foot 1100 Alakea office building in March 2003 for $20 million.
»
The Shidler Group
acquired Waterfront Plaza in July 2004 from Michigan-based
Kojaian Management Corp.
and the
Witkoff Group
of New York. The price for the 515,000-square foot retail, restaurant and office complex was not disclosed.
» San Francisco-based
Ellis Partners LLC
purchased the 12-story Gold Bond Building in Kakaako in June 2004 from Connecticut
General Life Insurance Co.
» The Shidler Group paid $90 million for the 346,000-square-foot Davies Pacific Center downtown and the 203,000-square-foot Pan Am Building on Kapiolani Boulevard in December 2003. The seller was the California State Teachers' Retirement System.
RESORTS:
» Local developer Jeff Stone and Morgan Stanley Real Estate Funds announced in July 2004 that they are acquiring the 9,000-acre Princeville Resort on Kauai. The price was not disclosed.
» Florida-based Crescent Heights purchased the 1,100-room Ala Moana Hotel from Japan-based Azabu USA in July 2004.
» Orlando-based CNL Hospitality Partners acquired the 780-room Grand Wailea Resort & Spa on Maui from KSL Recreation Corp. in April 2004 as part of a $2.2 billion, six-hotel deal.
» Host Marriott Corp. acquired the 450-room Fairmont Kea Lani Maui Resort Fairmont for $355 million from Toronto-based Fairmont Hotels & Resorts Inc. in June 2004.