---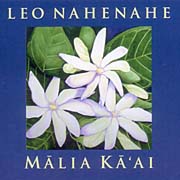 "Leo Nahenahe"
Malia Ka'ai
Kipuka
The first big Hawaiian album of the year is this beautiful debut release by Malia Ka'ai. She sings in a clear, light-operatic style reminiscent of Emma Veary or Nalani Olds, and the title of the album -- a basic translation would be "sweet melodious voice" -- couldn't be more appropriate.
Producer Kit Ebersbach enhances the sense of tradition found in her repertoire with arrangements that are clean and acoustic for the most part. While electronic effects add the appropriate ambiance to some songs, synthesized strings are problematic in others. A live-in-the-studio recording of "Kamehameha Waltz" captures Ka'ai in a slightly less formal setting.
Ka'ai and Ebersbach make this excellent album is made complete by providing lyrics, translations and brief account of what makes each song special.
---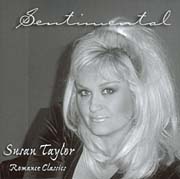 ---
"Sentimental"
Susan Taylor
Electronic Garage Prod.
Pop vocalist Taylor introduces herself with an economically packaged cross-section of her favorite standards. A few might be new to listeners under age 60, but all are nicely sung.
Taylor opens her album on a intimate note with the first bars of "The Shadow of Your Smile" before the tempo goes from seductive to Latin. Taylor's tight trio -- piano/keyboards, drums and tenor sax -- is featured on a lightly swinging arrangement of "Our Love Is Here to Stay" and distinguishes itself elsewhere. The use of synth-string effects, acceptable, perhaps, on an artist's demo, is an unncessary distraction. Electric keys are fine. Pseudo-strings, no.
Susan Taylor is a new voice on the local music scene, and her approach to such benchmark pop material as "Fly Me to the Moon" and "As Time Goes By" shows she'll be an asset as a club performer as well.
---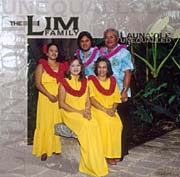 "Launa'ole"
The Lim Family
Pumehana
The Lim Family became known outside their home district of Kohala on the Big Island after they won a talent contest in 1978 and were signed by Pumehana Records. The label never sought to follow the example set by the Peter Moon Band and the Mountain Apple Company in taking Hawaiian music to a larger, mainstream audience, but the Lims were an instant hit in Hawaiian circles. Their popularity peaked in the early 1980s, winning back-to-back Hoku Awards for Traditional Hawaiian Album of the Year in '81 and '82.
This anthology is a welcome retrospective.
C. Keith Haugen, who produced one of those albums and annotated another, writes in the liner notes that he could have picked 16 songs at random and still could have called them "the best," but decided to include songs from all five of their previous albums. "Pua Olena, " the Lims' biggest hit, is here, of course.

John Berger, who has covered the local entertainment scene since 1972, writes reviews of recordings produced by Hawaii artists. See the Star-Bulletin's Today section on Fridays for the latest reviews. Contact John Berger at
jberger@starbulletin.com
.