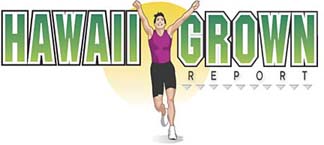 Nakashima's new game
» Zodrow gets career-high 32 kills
A new Jodi Nakashima is coming to Honolulu on Saturday night to play basketball in Stan Sheriff Center for the last time.
Nakashima, a 2001 Roosevelt graduate from Village Park, is "playing like a senior now," said her coach at Boise State, Jen Worden.






About HgR

HgR tracks Hawaii student-athletes on the mainland. Submissions must include name, high school, college and sport. Submissions can be sent via:

E-mail: dennis@lava.net

Fax: 236-4195

Phone: 236-3654 or toll free 1-888-236-3654



Nakashima will start at shooting guard against University of Hawaii on Saturday at 7 p.m.
The emphasis used to be on "shooting." Nakashima led the Western Athletic Conference in 3-point accuracy last season, when she made 41.6 percent of 105 attempts.
She made 13 of 15 in a four-game period early last season, including nine in a row. Her percentage soared to 58.3 and she was third nationally in NCAA Division I for a week.
The new Jodi, a team captain, "has a complete game now," Worden said. "She knows our offense inside and out. She can get to the basket or get the ball to a teammate going to the basket."
Nakashima can still score; she hit a career-high 19 points against Idaho in the opening game this season.
But she is so much more. "In past years, she was on the floor for her scoring ability," team spokesman Doug Link said. "This year it is much more than that.
"She can score, she is playing great defense, and she does not get rattled much," Link said.
That's a good thing because Nakashima's 3-point percentage alone would not keep her on the floor. It has plummeted to 28.1 (18 of 64).
"I don't know what it is," Nakashima said. "My technique feels fine, but my shots are not falling.
"And now my head is getting into it."
Worden is not concerned. "Shooters are shooters are shooters and she will bounce back," the coach said.
Nakashima would be delighted to find her groove again on Saturday night, when many of her friends and family will be in the arena. "The 3s will come sooner or later," she shrugged.
Playing at home for the last time "will be bittersweet," Nakashima said. "I didn't think it would come this fast."
Going away to college "has been a good experience," she said. "I'm glad that I did it."
She will graduate in December in health promotion with emphasis on gerontology and plans to remain on the mainland, working in a nursing home or retirement community.
"You can go snowboarding only 10 minutes from here," she said, "but I have never been because of basketball. Our coaches would not allow skiing, either."
"I'm looking forward to doing some of that stuff when the season is over."
To Worden, in her third season as head coach, Nakashima "really represents so much of our program.
"She stuck with the system ... and developed into one of our leaders and a captain."
---
BACK TO TOP
|
Zodrow gets
career-high 32 kills in
Pacific's MPSF opener
Brian Zodrow
(Saint Louis '01 of Kahaluu) put down a career-high 32 kills on 63 swings in University of the Pacific's MPSF men's volleyball season-opening, five-game loss to No. 3 Pepperdine on Friday.
The Tigers (5-2) beat 12th-ranked Southern California in another five-game match just 12 hours later. Zodrow led UOP in that one, too, with 17 kills, and had a career-high seven blocks.
In fact, he has led the Tigers in six of their first seven matches, averaging 5.32 kills per game.
His previous career high for kills was 26 a week before against UC Irvine. He has had 20-plus kills four times this year.
Zodrow is hitting .340, compared to a career percentage of .217 for his first three seasons.
Senior outside hitter Bryson Metz (Kamehameha '01 of Aiea) has played in 13 games for Pacific.
Pacific plays at Hawaii at Stan Sheriff Center on April 15-16.
SWIMMING
» Stanford sophomore
Hongzhe Sun
(Iolani '03 of Ewa Beach) is third in the 200-yard backstroke (1:43.44) and fifth in the 100 backstroke (47.72) in the latest (Jan. 13) national rankings by Taper & Shave.
Sun also shines in the 200 individual medley (12th, 1:47.39) and 200 butterfly (26th, 1:48.18).
California senior Caleb Rowe (Baldwin '01) is 19th in the 200 breaststroke (2:00.75) and 24th in the 100 breaststroke (55.74).
UC-Irvine freshman Randall Tom (Seabury '04) is 49th in the 100 butterfly and Florida's Nick Borreca (Punahou '01) is 50th in the 200 butterfly (1:49.72).
Ranked women are San Diego junior Ashley Swart (Kaiser '02), 21st in the 400 individual medley (4:19.36) and 48th in the 200 breaststroke (2:18.38) and UC-Irvine freshman Chelsea Nakata (Maui '04), tied for 43rd in the 100 butterfly (55.69).
TRACK & FIELD
» Washington junior
Lauran Dignam
(Iolani '02 of Aina Hana) can qualify for the 400 meters in the NCAA West Regional if she improves her 2004 time by 1 second.
"Lauran's looking great in practice," new sprint coach LaMonte Vaughn said. "I'm pleased with her development. She's definitely going to make better strides in her racing."
Dignam's best indoor 400 time is 57.48. Last spring she set Washington's outdoor record of 54.41.
» Injuries continue to dog Michigan's Todd Iacovelli (Punahou '01 of Kailua). A strained right Achilles' may keep Hawaii's 3,000-meter record-holder out of the entire indoor season.
"It's pretty bad," Iacovelli told Hawaii Grown. "I am being forced to rest and ice and rehab quite a bit. I am even sleeping in a boot to keep pressure off it.
"It's a process and I can't rush my body to heal, so I'm kind of just waiting for my body to get better."
Iacovelli has previously been set back by leptospirosis and a series of muscle and joint injuries.
WOMEN'S BASKETBALL
» Fresno State senior
Aritta Lane
(Aiea '01) ranks second in the Western Athletic Conference in field-goal percentage at 57.8. She has put in 74 of 128 shots in 15 games.
She has been even better in six WAC games, making 63.8 percent of her shots (30 of 47).
Lane is 11th in scoring at 11.6 points per game and eighth in offensive rebounding at 2.73.
» Sophomores Tiffany Shim (Kamehameha '03 of Pearl City) and Caroline Beddow (Mid-Pacific '03) are contributing off the bench at Cal Lutheran.
Shim, a 4-foot-11 guard, is averaging 12.7 minutes a game and "contributing to the transition game," a reporter said. Beddow, a 5-8 forward who has recovered from high school injuries, is averaging 8.7 minutes per game and helping on boards. The team is 6-6.
BASEBALL
» There are six players from Hawaii on the preliminary roster of defending California community college champion Saddleback in Mission Viejo, Calif.
They are pitchers Kanekoa Texeira (Kamehameha '04 of Kula), Dane Awana (Waianae '02), Kalani Lingo (Kalaheo) and Ryan Basco (Leilehua '03) and outfielders Cameron Kimura (Roosevelt '03) and Ryan Leong (Mid-Pacific '03).
Longtime head coach at Saddleback is Jack Hodges (Kamehameha '65).
GYMNASTICS
Seattle Pacific freshman Christie Chinaka, who was home-schooled in Honolulu, scored 9.6 on bars in her collegiate debut Friday at Sacramento State.
---