---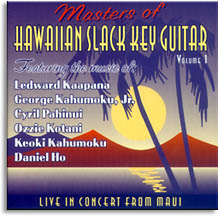 "Masters of Hawaiian
Slack Key Guitar Vol. 1"
Various artists
Daniel Ho Creations
Hawaiian slack key master George Kahumoku Jr. began hosting weekly concerts on Maui in 2003. This compilation consists of 12 live performances culled apparently at random from recordings made during the past year. Two display Kahumoku's virtuosity, while three other guitarists with similarly unquestionable credentials -- Ledward Ka'apana, Ozzie Kotani and Cyril Pahinui -- get five tracks between them. Other participants include Kahumoku's son Keoki, a duo dubbed Da Ukulele Boys and label owner Daniel Ho.
New recordings by Ka'apana, Kotani and George Kahumoku are always welcome. Ho is by no stretch of the imagination a "master" of their magnitude, but his two tracks show he could earn that title in years to come. Unfortunately, no information on the songs, not even recording dates, is provided in the liner notes.
No contact information
---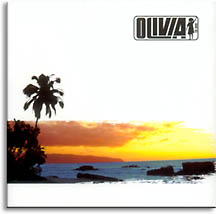 "Olivia the Band"
Olivia
Essential
Olivia stepped into the local Christian music spotlight 13 months ago with "For the Kids," an album of original rock performed with an intensity and verve that transcended genre categories. The quartet maintains their commercial, artistic and spiritual momentum here.
From the opening chords of the first song, "Stars & Stripes," Olivia's music demands attention. The group once again proves adept at coming up with arresting lyrics while avoiding the earnest and clumsy proselytizing that detracts from much of the Christian music by local artists. "Shut It Out," the group's designated calling card, is a perfect blend of high-energy rock and articulate testifying.
"39" is another perfect choice for an aerobic workout or mosh pit adventure. "Saturday" shifts the focus in giving thanks for a beautiful day on the North Shore.
www.oliviatheband.com
---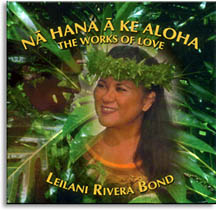 "Na Hana A Ke Aloha"
Leilani Rivera Bond
Leilani
Love is the theme of Bond's album. Some songs reflect the love of family, love of the land and love of God. Others express the joys and sorrows that come with romantic relationships. She does justice to all of them via song and chant.
There's a song or two in which the tie-in might not be evident even for those who know the original kaona (hidden meaning) of the lyrics, but annotators Gerald Hirata and Penny Vess reveal those links in the 14-page booklet that fully documents Bond's recordings.
The selections are a mixed bag of originals from Pohaku Nishimitsu, standards and songs usually associated with other local artists. Bond displays her skill as a song stylist with "E Ho'i I Ka Pili" and "Palehua," and even does a fine job with a Japanese pop tune .
The intermittent use of thin-sounding, synth-created "strings" is the only flaw in this beautiful album.
Write to:
Leilani Records
P.O. Box 642
Kapa'a, HI 96746

John Berger, who has covered the local entertainment scene since 1972, writes reviews of recordings produced by Hawaii artists. See the Star-Bulletin's Today section on Fridays for the latest reviews. Contact John Berger at
jberger@starbulletin.com
.