HIGH SCHOOL REPORT
---
---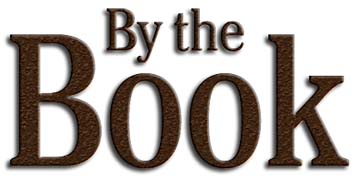 Govs' Lauvao didn't start playing
football until his junior year,
but colleges are taking notice
The scales don't lie, and as a matter of fact, they didn't really need to measure the young boy. They knew. He knew. When the weight limit is a mere 130 pounds, it's tough to make the weight for your local Pop Warner team.
So Shawn Sisifo Lauvao went home with his mom and dad. And he cried. And cried.
This happened not just one year, but a few times, actually. Growing up in Moanalua, where just abut all his friends easily made the weight, Shawn was an anomaly.
Life can be cruel, crushing a boy's dreams just because of a number. But rules are rules, and usually for good reason.
Sisifo Lauvao, an all-around player at Leone High School, American Samoa, kept his son's spirit encouraged.
So, Shawn persevered. And kept growing, both physically and cerebrally.
"All his friends were studious boys," Faumuina "Lee" Lauvao recalled. "So they did the same things. He really works hard. He won a lot of academic awards."
Fast-forward to Shawn's final year of high school, and the habits nurtured by mom and dad have borne fruit.
Shawn, a senior offensive lineman at Farrington, carries a 3.7 GPA and is already a qualifier for most NCAA Division I schools, thanks to an SAT score of 980.
---
---


Qualifying counts for Shawn immensely. Now 6-foot-3 and 310 pounds, his natural strength has rocketed.
At his first weight-training workout as a junior, he bench-pressed 250 pounds.
This year, at a recent combine, he repped 225 pounds 17 times. Since then, his reps are now up to 22, with a max of 410. He can also squat 495.
Not bad for a kid who didn't play football until his junior year -- a teenager who rises at 5 a.m. daily and won't even allow mayo or cheese on his Subway club sandwiches.
When he was 8, he went to see "Spawn" at a theater with his brother, Alesana. The buttered popcorn turned into, uh, projectile within seconds, and he was done with junk food forever.
He doesn't even have a cell phone. That's right. A teenager who doesn't have a cell. But that doesn't compare to the night he went to the prom.
Sisifo and Lee raised Shawn with clear, discerning principles. While Sisifo was a football standout back in Samoa, Lee grew up in Fort Lauderdale, Fla., playing a number of sports, including tennis.
With a half-brother 10 years his senior, Shawn virtually grew up in a strict, but often quiet household. Both of his parents work the evening shift as adult correctional officers, which meant a lot of button pushing at the kitchen microwave for Shawn.
"My parents are always working, so I'm home alone a lot," Shawn said. By the time his parents get home, Shawn is always long gone into sleepland.
"He goes to sleep at 8 every night," Sisifo said. "Every night."
And that's why, when a girl invited Shawn to the junior prom last year, timing wasn't quite excellent.
By 8 p.m., Shawn fell asleep. At his prom.
A daily routine of early wake-ups, classes, weight training, homework and driving -- he commutes from the family home in Waipahu -- explains a lot.
Not that his prom date could've understood, the poor girl.
Shawn shrugs. It's not like they were boyfriend and girlfriend. In fact, his life is about things that involve the future.
"We don't allow him to have a girlfriend," Sisifo said, echoing a thought that has crossed the mind of many a father. "That would be a distraction from his priorities."
What Shawn really cares about is the next step. The next level. His late start in football hasn't helped, but the word is getting around.
Along with five Farrington teammates -- Kyle Marsom, Fetaiagogo Fonoti, Alex Mendoza, Joe Sagapolutele and Kanoki Faavesi -- Shawn has been nominated to play in the HUB goodwill game in December.
Though he started high school at Moanalua, where his family once lived, he is proud to be a Governor.
"It was fun. We got to go to the outer islands," he said of Farrington's state tournament game last season.
The Governors missed the playoffs this fall. "This year was tough. It was disappointing."
Shawn dreams about the future, thinks about it all the time. New Mexico State and Idaho, two future WAC schools, have invited him for official visits. As of Monday, Arizona State had seen his video. There were three messages from ASU when they got home.
Time is on his side, and college has always been part of the plan. He has relatives who are nurses, doctors ... but Shawn is more pragmatic.
He wants to become a pharmacist. "I want to help people, and everyone in America is getting old," he said.
Even as he envisions the future, one thing grates at Shawn's pride. Farrington, for all its athletes and football tradition, has sent just three football players to Division I schools over the past seven years, he said.
"I don't understand it. It's almost like everyone is against us or something," he said.
Names like Vince Manuwai, now with the Jacksonville Jaguars, and Michael Lafaele, currently at UH, roll off Shawn's tongue. But he looks at the broader picture, and it doesn't quite compute.
There's more to it than that, of course. It remains a challenge for many student-athletes of Polynesian extraction to master a second language, let alone rack up qualifying SAT scores.
Shawn was fortunate. He grew up here and both of his parents set a high bar of excellence. And more importantly, they love him fiercely.
"They're not that strict," he says.
Lee disagreed. "He thinks we're not strict because he doesn't miss anything that he never had," she explained.
When they lived in Moanalua, the family attended Word of Life church. Because of their work schedules, though, Sisifo and Lee sometimes weren't free to attend on Sundays.
"Shawn used to catch the bus alone 'cause we worked a lot of overtime," Lee said.
"It wasn't bad," Shawn insisted. "The bus stop was right in front of our place, and I knew it always came at 9 o'clock."
Now, the family drives to nearby Free Will Baptist Church on Waipahu Road, enjoying convenience, air-conditioning and a bonding faith.
Sisifo sees his son's willingness to work hard, to be disciplined, and he shakes his head when it comes to the progress--or lack thereof--of many other families.
"If we don't do our part, the kids aren't going anywhere. Parents say they want to help their kids be prepared for college, but some of them spend their time going to bingo or drinking," he said.
And now, Shawn wants to reach his tremendous potential. It will take time and work. He's ready.
"If you put your faith in God, you won't always get things your way, but you'll feel better," he said, referring to his favorite scripture, Matthew 11:28.
"The hard work I'm putting in will pay off."