---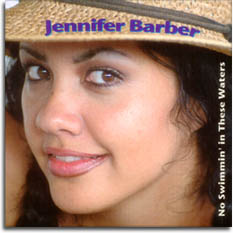 "No Swimmin' In These Waters"
Jennifer Barber
Fat Tuesday
Jennifer Barber has worked with several local record producers in her quest to find material that will earn her the national play she deserves. Nothing she's recorded to date has been more eclectic than this project with producer Ron Pendragon. Some cuts suggest a debt to "Chicago" or Dixieland jazz. Others are soulful mainstream pop.
The arrangements are all over the map. "I Believe In Angels" and "Free" are soft inspirational tunes pop enough for mainstream radio. Retro sounds percolate as Barber's seductive voice caresses "The Nearness of You" and "You Got to Know How" before she swings with a live horn section in a catchy treatment of "Tuxedo Junction." Elsewhere, the blending of clarinet, keyboards and an odd percussion track makes her reworking of "Dream A Little Dream" interesting.
"Remit," engineered to sound like a recording from the 1920s, is too cutesy in spots but OK otherwise.
fattuesdayrecords.com
---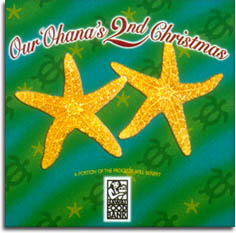 "Our Ohana's 2nd Christmas"
Various artists
Ohana
The second local Christmas release of the year is a bare-bones, fund-raiser album for the Hawaii Foodbank. There's no mention as to whether the nine songs are newly recorded, unreleased outtakes or simply being recycled. There's also no information about the artists. Some are well-known, but several would benefit from a line or two of biographical info.
Na Kama's cheerful acoustic rendition of "Mary's Little Boy Child" is the only song that acknowledges Christmas as being about the birth of Christ, but Vaihi offers a humorous multi-ethnic perspective with "Christmas at My Tutu's House." Ten Feet contributes a fresh take on "Please Come Home for Christmas," and someone named Tiana adds a sweet Jawaiian-lite number with "Dear Santa."
Inoffensive "minus one" versions of two of the songs are included for karaoke use.
pacifichawaii.com
---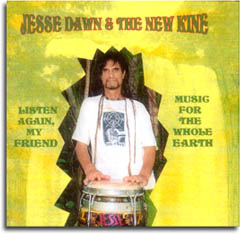 "Listen Again, My Friend"
Jesse Dawn & The New Kine
World Changing Music
Jamaican rhythms are the foundation of reggae and "island music" alike, but few local musicians are in touch with the Rastafari culture those rhythms come from. Big Island reggae veteran Jesse Dawn is one of the few.
Dawn avoids remakes, and his original songs usually combine an uplifting lyric message with sparse arrangements in which the rhythm takes precedence over the melody. Any instrument that isn't playing rhythm is of secondary importance.
Dawn continues to be a social commentator here with his songs about the importance of trees and clean water, the threat posed by corporate greed and self-serving politicians, and the goal of building a better world through social activism and by embracing the word of Jah.
"Roots" fans will applaud Dawn's social and religious consciousness.
hawaiireggae.com
---
John Berger, who has covered the local entertainment scene since 1972, writes reviews of recordings produced by Hawaii artists. See the Star-Bulletin's Today section on Fridays for the latest reviews. Contact John Berger at
jberger@starbulletin.com
.