---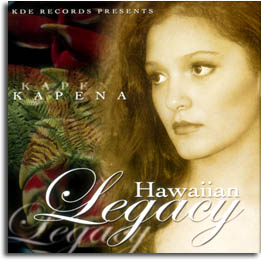 "Hawaiian Legacy"
Kapena
KDE
Kapena is so well-known as one of the pioneers of Jawaiian or "island" music that it is easy to forget that Kelly DeLima can sing Hawaiian falsetto as well. The group has recorded a few Hawaiian songs over the years, and with this anthology, they're recycling 12 of them to create the group's first all-Hawaiian album.
The good news is that with DeLima on lead vocals, the original trio and various backing musicians do a beautiful job -- DeLima's treatment of "Kalama'ula" is particularly nice. The bad news is that the shamefully skimpy liner notes don't even acknowledge the composers of these classics, let alone document the history of these vintage Kapena recordings or provide the information needed to properly bring this cultural legacy forward into the new millennium.
www.kapena.com
---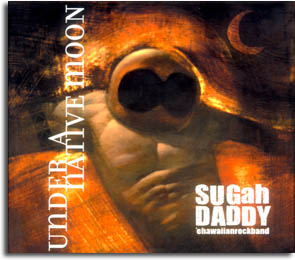 "Under a Native Moon"
SUGahDADDY
Daddy Leopard
SUGahDADDY describes itself as " 'ehawaiianrockband," and that is the applicable term for the music on the quintet's second album. The sound is rooted in the work of the gritty white soul bands of the late-1960s and Bruce Springsteen's early efforts from the '70s. Darrell Aquino and Mat Kalani Souza are the band's primary songwriters. Aquino's bass, Michael Y. Cueva's tenor sax and John Charleston's drums are the foundation of the arrangements.
The title song reaffirms the band's local roots, with lyrics expressing the highs and lows of living here and the hope that things will get better. If there is a potential breakthrough song here for the group, this is it.
"Goddess," an opaque love song, also includes references to island culture. "Queenie Baby" describes a universal male/female issue in discreet but clear terms.
www.sugahdaddy.com
---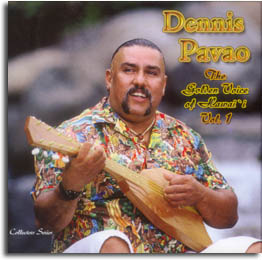 "The Golden Voice of Hawai'i Vol. 1"
Dennis Pavao
Kapa Kuiki
Natalie Cole scored a million-seller in 1991 when she included the voice of her dead father in her recording of "Unforgettable." Cole's hit inspired similar projects, and Israel "IZ" Kamakawiwo'ole has had posthumous success with an album of outtakes and archival material, so why not Dennis Pavao?
Pavao's record label has already released an album of things he was working on at the time of his death, but with this album producer Trav Duro Jr. is following Cole's example.
The liner notes are cryptic, but these duets were made by having people who "wanted to play with Dennis on a musical release" add their voices or instruments to unfinished studio tracks or previously released material. So here Pavao's voice is heard with Amy Hanaiali'i Gilliom on some cuts, and with Raiatea Helm or steel guitarist Bobby Ingano on others. This album's a curiosity, but certain to please Pavao fans.
www.sweetmauimusic.com
---
John Berger, who has covered the local entertainment scene since 1972, writes reviews of recordings produced by Hawaii artists. See the Star-Bulletin's Today section on Fridays for the latest reviews. Contact John Berger at
jberger@starbulletin.com
.