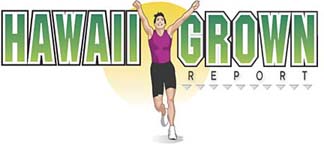 ---
---
Campbell impreses
SMU coach
John Cossaboon says the Punahou
graduate has ball-winning skills
and smarts as an infielder
---
Adria Campbell's value to the best women's soccer program in the Western Athletic Conference goes much deeper than the hat trick she scored on Sunday, SMU coach John Cossaboon says.
The hat trick (three goals) in a 6-1 victory over Houston plus a momentum-turning goal against Hawaii on Friday earned Campbell the WAC's Offensive Player of the Week award.
But it is her ball-winning skills and intelligence at midfield that impress Cossaboon the most.
Campbell, a sophomore from Kailua, was chosen 2003 state high school Player of the Year by both Honolulu newspapers after leading Punahou to the HHSAA championship.
She was a high-scoring striker (forward) all through her high school and club career (17 goals in her senior year at Punahou), but Cossaboon wants her at midfielder "because of her intelligence."
"She is providing the whole team with strength at a position she is not that familiar with," Cossaboon says.
Campbell plays a "withdrawn forward" or attacking center midfielder.
"As a freshman, she didn't have the strength to dominate that position," Cossaboon said.
"It has been a steady, uphill challenge for her and she has met every challenge, and worked her way into the starting lineup.
"She has done an awful lot to become a stronger, ball-winning player."
Now, she is controlling the midfield, he said.
Campbell is SMU's leading scorer with seven goals and 15 points (tied for third in goals and tied for fifth in points in the WAC).
"Even with all the goals she has scored, the thing she lent more than anything to us is the will to win the ball in midfield, both in the air and on the ground," Cossaboon says.
"We were not winning enough 50-50 balls," he said, "but in the last three games, Adria has shown she has a real ability to set herself up to win those balls "
"Almost like a high-level outfielder in baseball, her feet are moving, her head is moving, she is setting herself up to win those balls," Cossaboon said.
"Tidying up our midfield has been equally important as her goals and assists. She settles us down."
It is rare to get to get both scoring ability and field generalship from a young player, Cossaboon said. (Campbell, a true sophomore, turned 20 on Sept. 27.)
Her tying goal against Hawaii on Friday, in a game ultimately won by SMU 3-2, was critical, he said. "We really had our back against the wall. She did it when she had to."
Campbell's take on all of this?
"I'm having best time of my life," she said in a telephone interview on Monday.
"I love the school. My teammates are my best friends. We hang out off the field and laugh a lot. It's everything I hoped for and then some."
Campbell was so impressed with SMU during her recruiting visit that she canceled scheduled visits to Oregon and San Diego State.
"I knew this was the place for me," she said.
She is still an "invited walk-on" but probably will be on full scholarship the next two years.
"Soccer is pretty much my life now," she said. "We want to win the WAC and go as far as we can in NCAA."
SMU, which has won the last four WAC championships, shares the lead this season with UTEP and Boise State, all at 2-0-1 with five to play.
The top six teams advance to the WAC championship tournament Nov. 4-6 at Oahu's Waipio Soccer Park.
"We have made flight reservations," Cossaboon said. "If we don't make the playoffs, I am coming anyway to go surfing."
---
For more news of Hawaii athletes at mainland colleges go to
www.hhsaa.org
---
BACK TO TOP
|
Illness, injuries can't stop
Iacovelli from hitting road
---
Christmas 2002 came late for Todd Iacovelli.
Almost two years late.
Iacovelli felt like it was Christmas morning last month when he ran an 8,000-meter cross-country race 53 seconds faster than he ever had before.
It was the kind of thing Iacovelli expected to achieve after he graduated from Punahou in 2002 as a four-time Hawaii high school distance-running champion and record holder and joined the nationally renowned distance running program at the University of Michigan.
Instead, he spent Christmas 2002 in The Queen's Medical Center with "white blood cells pouring out of his bones," recalls his mother, Carol, of Kailua.
Home on winter break, Iacovelli and some friends went for a swim at infamously dangerous Kapena Falls off the Pali Highway.
"We knew about the danger there, but there were no warning signs up, so we thought it would be OK," he said. "We had gone there before."
About a week later, Iacovelli started to get sick ... "and sicker and sicker," he said. On Dec. 24, running a high fever and unable to keep down any food, he was admitted to Queen's, where he spent three days with an IV and was diagnosed with leptospirosis.
Leptospirosis, a bacterial disease, has killed scores of people in Hawaii over many years after they swam in polluted fresh-water ponds.
Although he rallied out of danger in a few days, "It was scary and bad and left me pretty weak," Iacovelli said. "I lost 24 pounds."
"He was a pretty skinny kid to begin with," said his mother.
"I'm 6-feet-4 and I went from 156 to 132 -- what little insulation I had I lost," Iacovelli said. "I had to buy extra-long underwear in the winter."
The road back has been slow and hard.
"I was so weak, I would start trying to run, but I would have to walk. I was a totally different person," Iacovelli said.
Iacovelli's career at Michigan already had false-started when he tore a muscle in his knee repeatedly. "I got so much scar tissue I had to have arthroscopic surgery in the summer of 2003 to take it out," he said.
For two years, this confident champion who never lost a race his last two years in Hawaii "had no running success."
It wasn't until last winter that he started to feel fit.
"The turning point was an indoor meet at Penn State," he said.
"We needed points to win the meet, and I managed to step up and get sixth place in the 3K with a PR (personal record) by about 6 seconds."
Last spring he ran a personal-best 3:56 outdoor 1,500. "But I did not have a big breakthrough," Iacovelli said.
That finally came on Sept. 17, when he was timed in 25 minutes, 1 second for a cross-country 8K at Michigan State, finishing third for his team and fifth overall in the Spartan Invitational.
"I had never even scored for the Michigan team before, so this was a really big breakthrough," Iacovelli said.
Two weeks later, he again scored points for Michigan in a bigger race -- the Nike 8K Race of Champions at the Great American Cross Country Festival in North Carolina.
Iacovelli finished 28th in 25:23.16 in the 19-team race.
"Part of the reason I went to Michigan was that I wanted to see what I could do in such a high-level program," Iacovelli said.
His injury and illness had stifled him.
"I loved running in high school, but there was so much intensity and stress at Michigan. I had kind of lost that (love)."
Last summer, Iacovelli said, he got it back training with his former high school coach, Duncan Macdonald, and HPU's Matt Stevens, a former HHSAA champion for Hawaii Baptist.
"They rekindled the joy I had in running," he said.
"My coach (30-year veteran Ron Warhurst) says I am 50 percent better physically and 100 percent better mentally."
"In two straight meets I have been in the scoring five of the sixth-ranked team in the nation," Iacovelli noted. "I had never finished better than 13th before. From 13 to 5 or 3 is really rare.
"It makes me excited just to race and compete, and let the result take care of itself. I might finish 100th at nationals and it might be best race of my life. I enjoy running now just to be how good I can be."
Iacovelli gets his next shot at being all he can be on Saturday at the 84-team NCAA Pre-Nationals on the national championship course at Terre Haute, Ind.
And when he comes home, "I speed up when I drive by Kapena Falls," Iacovelli says.