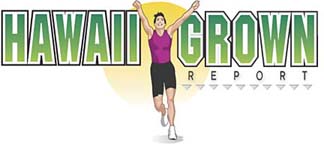 ---
---
Home away
from home
Menlo College in California is
where 10 volleyball players
from Hawaii now reside
---
Attend a women's volleyball match at Menlo College in California and "you would think you were walking into a gym anywhere on the islands," coach Bill Imwalle says.
Ten of Menlo's 15 players -- and five of the Oaks' starters -- are from Hawaii.
"If I could get 15 out of 15, I would get 15 out of 15," Imwalle says.
Most of the spectators at Haynes-Prim Pavilion have Hawaii connections, too.
"All of our players have a little bit of family in the Bay Area, and they come to the matches," Imwalle says. "And we have so many students from Hawaii (about 15 percent of the student body of 652) and they come, too."
Menlo College is in Atherton, 30 miles southeast of San Francisco and three miles from Stanford on the Peninsula.
Menlo's record is 5-0, its best start ever, in the National Association of Intercollegiate Athletics' California-Pacific Conference. The Oaks have lost only one game in conference.
Sophomore Sanoe' Eselu (Moanalua '03 of Waipahu) and freshman Alyssa Chang (Maryknoll '04 of Tantalus) have received Player of the Week and Setter of the Week honors in the CalPac.
Junior Kari Shimomura (McKinley '02 of Kaimuki), a two-time all-conference setter, moved to left-side hitter this season so Chang could set.
The other starters from Hawaii are freshmen Courtney Adaro (Moanalua '04 of Wahiawa), a 5-foot-10 middle blocker, and libero Christa Hewett (Kamehameha '04 of Pearl City).
Freshman Talia Onosai (Word of Life '04 of Pearl City) probably would be contending to start but back muscle spasms have bothered her. "She is a big-time athlete," Imwalle says.
Four of the five Hawaii freshmen on the roster played for the Impact Hawaii club team, coached by Farrington coach Jenic Tumaneng.
The words roll quickly when Imwalle is asked why he likes Hawaii players so much:
"They all have very good natural skills.
"They are all well coached on their club teams.
"They are so easy to get along with.
"Since there are so many kids from Hawaii here, their comfort level is very high. Homesickness is not so bad and they fit in very well.
Imwalle, a former pro beach and college All-America (Long Beach State) volleyball player, developed an appreciation of volleyball players from Hawaii during his 20 years as a tennis pro at Big Island resorts.
He came to Menlo three years ago and immediately began recruiting Hawaii.
His wife, Kathy, and Menlo outreach counselor Sara Sato, originally from Kauai, serve as surrogate aunties for the Hawaii players.
Sato has even organized an annual Spam-O-Rama to teach the finer points of local cuisine to Menlo's mainland students.
"Spam-O-Rama" is our favorite day of the year, Eselu says.
The atmosphere and the chance to continue playing the sport they love is what draws Hawaii athletes to Menlo.
The football team has 22 this season.
Eselu says she received a scholarship offer from Chaminade, "but I wanted to go away -- but not too far away."
"I'm really comfortable playing with people with our background," Eselu says.
"I missed home a lot at first, but my mom sends Zippy's packages and kalua pig and frozen lau lau. And all Hawaii kids bring rice cookers."
She won honorable mention All-CalPac last year, averaging 4.5 kills per game.
Freshman setter Chang says the hardest part about playing on the mainland for her so far has been "not seeing my dad (Adrian) in the stands. He is a big part of my life.
"I call him before and after every game."
Chang just got some good news.
"I just found out that he will fly up for my birthday Oct. 23 and see two games," she said.
---
BACK TO TOP
|
Former Iolani standout
Hashimoto gets his kicks
---
Duke Hashimoto has stepped up his play at SMU, scoring five goals this season, one more than '03
SMU junior Duke Hashimoto, a 2002 Iolani School graduate from Kapolei, was named Missouri Valley Conference soccer Offensive Player of the Week.
Hashimoto scored four goals, including a hat trick against Yale, in the Golden Hurricane Classic at Tulsa, Okla., last weekend.
He got three goals -- his first collegiate hat trick -- and an assist in the 5-2 victory over Yale on Friday although he did not start the game.
On Sunday he started against undefeated Penn State and scored again, but SMU lost in double overtime 3-2 as Penn State senior defender Kenji Trenshuk (Moanalua '00) assisted on the winning goal .
Hashimoto has scored five goals this year, one more than his 2003 season total.
» The Shinn twins scored or assisted on all four goals for Pacific (Ore.) in a 4-3 overtime victory over Pacific Lutheran on Saturday.
Bobby Shinn scored two goals in the first half and his 25-yard pass led to the golden goal 2:13 into overtime. His efforts earned him recognition as Northwest Conference Offensive Player of the Week.
Bobby Shinn's twin brother, Randy Shinn, scored on a header in the second half.
The Shinn twins are from Waipio Gentry and are 2001 graduates of Pearl City High.
Bobby Shinn's first goal was a rarity: his throw-in 30 yards from the goal grazed off the fingertips of the PLU goalkeeper and into the net in the sixth minute.
A third Shinn brother, freshman Ricky Shinn (Pearl City '03) starts at defender for Pacific.
» Three players from Hawaii each had a foot in Pacific's last-minute 1-0 victory over Lewis & Clark on Sunday in Portland, Ore.
Senior Joni Kaitoku (Iolani '01 of Mililani) scored with 1:13 to play after a double-assist from junior Karley Peterson (Leilehua '02 of Wahiawa) and sophomore Kari Hata (Maryknoll '01 of Ewa Beach).
The previous day the Pacific women tied Pacific Lutheran 1-1, with a header cross by sophomore Brooke Hayashi (Moanalua '03 of Aiea)
» Oregon freshman Kami Kapaku (Baldwin '04) scored her first collegiate goal on a 17-yard, left-footed kick against Portland Friday night, but fifth-ranked Portland rallied to win 5-2 at home.
» Western Washington junior Chela Gray (Iolani '00 of Kaneohe) scored her team-leading fourth goal on Monday, knocking in a cross from 5 yards out as the Vikings defeated Montana State-Billings 2-0 at Bellingham.
VOLLEYBALL
» For the second week in a row, Fairfield (Conn.) freshmen Jazmin Pa'akaula and Lindsey Lee (both 2004 graduates of St. Joseph in Hilo) earned top honors from the Metro Atlantic Athletic Conference.
Pa'akaula was chosen MAAC Rookie of the Week for the second week in a row, while Lee, who had been named Offensive Player of the Week on Sept. 20, was honored as Defensive Player of the Week.
Lee averaged 3.6 digs and 4.3 kills in 17 games as Fairfield went 3-1. She has had 14 double-doubles (kills and digs) in 15 matches.
Against Temple in the final match of the Fairfield Invitational Saturday night, Pa'akaula had 24 kills and 20 digs in four games, her third double-double of the week. She hit .413 (24-5-46).
A third 2004 St. Joseph graduate, Ashley Hanohano starts in Fairfield's two-setter offense.
» Fresno State sophomore outside hitter Tuli Peters (Kahuku '03 of Laie) averaged 4.71 digs per game last weekend, including a team season-best 24 against Tulsa (her fourth 20-dig match of the year). She leads the Bulldogs, who play Hawaii at home tonight, with 4.00 digs per game.
Oregon sophomore Sarah Mason (St. Joseph '03) had 19 kills on 35 attempts, hitting .486, but Oregon lost its Pac-10 opener to Oregon State on Friday, 3-1.
» Seattle Pacific sophomore libero Tiffany Butac (Hawaii Baptist '03 of Pearl City) had a career-high 34 digs in a five-game loss at Western Washington Friday and averages a team-leading 3.62 digs per game.
» Siskiyous, Calif. (JC), coach Tom Powers says that sophomore Tania Liufau (McKinley '03) is "probably best hitter we have ever had at Siskiyous," where he has coached for 24 years.
---
For more news about Hawaii athletes at mainland colleges, visit
www.hhsaa.org
---
A taste of Hawaii in California
These are Menlo College's women's volleyball players from Hawaii:
| | | | | |
| --- | --- | --- | --- | --- |
| | Pos. | Ht. | gr. | High school, grad year, residence |
| Kehaulani Marciel | L | 5-4 | Jr. | Kamehameha '02 of Kailua |
| Sanoe' Eselu | M/OH | 5-10 | So. | Moanalua '03 of Waipahu |
| Kari Shimomura | OH | 5-6 | Jr. | McKinley '02 of Kaimuki |
| Alyssa Chang | S | 5-4 | Fr. | Maryknoll '04 of Tantalus |
| Christa Hewett | L | 5-6 | Fr. | Kamehameha '04 of Pearl City |
| Krista Catian | L | 5-5 | Fr. | Hanalani '04 of Waianae |
| Courtney Adaro | M | 5-10 | Fr. | Moanalua '04 of Wahiawa |
| Talia Onosai | OH | 5-9 | Fr. | Word of Life '04 of Pearl City |
| Ames Samelu | OH | 5-6 | So. | Kaimuki '03 of Kalihi |
| Chelsey Torres | OH | 5-6 | So. | Hilo '03 |