---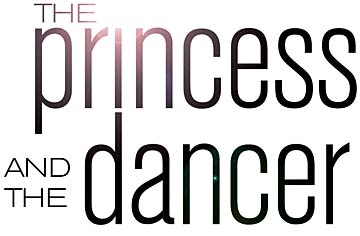 A local dance company receives
the patronage of a royal
---
It's not every day that a princess rushes to a gentleman's aid, but in these times of equal opportunity, anything goes.
Since meeting Peter Rockford Espiritu early this year, Princess Dialta Alliata di Montereale, a member of Italy's royal family, has become the dancer/choreographer's No. 1 fan, forming a support system around him in the form of a Founder's Circle of arts-minded individuals.
The group is backing the production of Espiritu's Tau Dance Theater's staging of "Naupaka," an ambitious operatic telling of a tragic Hawaiian love story through modern dance, ballet, hula, chant and slack-key guitar with orchestral accompaniment. The piece aims to bring Hawaii's oral-history tradition into the 21st century, and Espiritu intends to take the work around the world.
In a gesture of thanks, Tau Dance Theater will perform the first completed segment of "Naupaka" during a special Founder's Circle Orientalist-themed dinner Oct. 15 at the Doris Duke estate Shangri-La, an event the princess is co-chairing with Martin Rabbett. The rest of us will have to wait for next spring to see snippets of the first Hawaiian opera, and until 2006 to see the completed work.
Given the scope of the project, the outgoing and outspoken princess hasn't held back in berating bank presidents and community leaders whom she feels are not doing enough to help individual artists. Instead, she says, most will take the easy route in supporting high-profile organizations familiar that bring more public recognition for their dollars than a small dance company might.
Dialta grew up in Florence, where arts patronage fueled the Renaissance. "Michelangelo, Leonardo da Vinci -- if not for Lorenzo di Medici, Lorenzo the Magnificent, we would not have heard their names. In the same way, we must give the opportunity for young talent to flourish," she said.
Dialta was thoroughly impressed with Espiritu's work after being introduced to the dancer by Rabbett and actor Richard Chamberlain. She learned Espiritu had received funding from the Doris Duke Foundation, but she wondered why it fell to a mainland-based charitable organization and her, a foreign transplant, to support a local performer.
"I wondered how the big banks and big trusts, how come they do not support Peter Rockford Espiritu? Isn't culture and art important here? I think it is but I don't see it.
"I have lived in Honolulu only since 1999, and I have been participating in many sponsorships that have to do with the history of Hawaii -- the Bishop Museum, Iolani Palace -- but this boy, who is Hawaiian in the skin and in the bones, seems to me to be the only living symbol that Hawaii can export to Europe and to the mainland United States to show the culture of Hawaii.
"He is a real and true genius. In Italy there is a word, 'passeggiata,' that describes the difference between the artist and the genius. The artist suffers all his life, whatever he is doing, whatever he is creating. For the genius, creating is just like going for a pleasant, panoramic walk without any stress. It's a very harmonious thing. It comes so naturally, and the way (Espiritu) is putting 'Naupaka' together -- mixing all these styles of chant and hula and opera -- he does this with just the little finger of his left hand."
It is Dialta's aim to eventually raise enough funds to give Tau Dance Theater a permanent rehearsal place.
CHANCES ARE, the dance company, formally established in 1996, would forge ahead even without the assistance of a princess in shining armor because Espiritu is no slouch as a fund-raiser. In addition to being an artist, he had to become a businessman as a matter of survival, and recognized early the power of ohana and grass-roots campaigning.
"It's the $5 and $10 donations that have made us," he said. "We're really a product of the west side. We've grown to be more global, but we will never forget our roots.
"It's real halau-ish," he said. "That's our kind of thing. We've never been top-shelf in terms of fund-raising, but Dialta's support raises us to another level.
"We are an arts organization, so it puts us in a certain category of asking and giving. We cannot compete, understandably, with social concerns like youth education, even if we do a lot in the school system, or health.
"The arts will survive because we are all survivors, but (fund-raising) makes our work that much harder."
The newfound attention makes the humble "genius" somewhat uncomfortable.
"All of this has been surreal," he said. "When Dialta looks at me straight in the eye and says, 'You are the one,' I go, 'Oh no!' because I just don't see myself that way. She really caught me off guard, but I find her constantly refreshing. She definitely understands the level of what we're trying to do, and that is to become competitive in the world, and this gives us a good shot."
ESPIRITU has been working on "Naupaka" for a year, and that has meant going through every major archive and talking to every Hawaiian elder who might have an alternative version of the "Naupaka" legend of forbidden love. In the story, the two lovers are turned into half flowers and separated for all time, one blooming near the sea, the other in the mountains.
"Everyone has a basic idea of the story that somewhat parallels 'Romeo and Juliet,'" Espiritu said, but his research turned up many variations of the story, including some involving the goddess Pele. One of the most intriguing, he said, was a story called "The Ambiguous Star," about a star that was so saddened by the fate of the lovers, it cast itself down into the sand.
The epic nature of the story puts it on the scale of opera, he believes, and having incorporated original chant into past works, he said the production is a continuation of Tau Dance Theater's evolution. And that means asking more of audiences as well.
There is a touch of niele wickedness in his voice as he imagines staging "Naupaka" entirely in Hawaiian. "The approach is the same as watching opera in German or French, and it would force people to reckon with the Hawaiian language," he says with a laugh.
"It will forced them to look up Hawaiian words and see what's beyond 'aloha' and 'mahalo.'"
If successful, Espiritu will achieve what 12 years of a public education has not done for most people. That is genius.
---
--
For information, call Tau Dance Theatre at 255-8245.
---