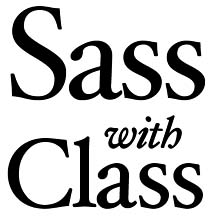 Designer Kawika Ganitano's fashion
sensibility is shaped by icons of the past
---






'Kuu Aloha' fashion show

With original designs by Kawika Ganitano, light refreshments and silent auction:

Where: Hibiscus Ballroom, Ala Moana Hotel

When: 11 a.m. Saturday; doors open at 9 a.m.

Admission: $25

Call: 672-8687



KAWIKA Ganitano might have been born at the wrong time. He has little appreciation for the bare-it-all style of youths, preferring the buttoned-down yet sassy style of such fashion icons as Audrey Hepburn, Princess Di, Coco Chanel and Jackie Kennedy Onassis "that don't reveal too much." He collects tons of fashion books that have influenced his sense of design. "I like things that are feminine," he said, though admits, "I hate to read. The pictures just speak for themselves. I try to understand what the designer was doing."
Ganitano is showing his original fashions Saturday morning in the Ala Moana Hotel Hibiscus Ballroom. "The name of the event is 'Kuu Aloha,' which translates from Hawaiian to English meaning 'my love, my passion, my desire'; there is nothing else more important," said Ganitano.
The garments that will be paraded down the runway include an array of cocktail and sundresses that "could be worn to a party, church, a luau or even lunch with friends," he said.
Coinciding with a return to ladylike fashion of the '40s to '50s, most of the pieces have '50s-style fitted torsos and full skirts, some with prints, in "edible" colors. All of the dresses can be purchased following the show.
"Full skirts are playful and emphasize a smaller waist," Ganitano said, explaining that his clients typically seek styles that make them appear thinner.
He eventually wants to create a men's line as well.
GANITANO DIDN'T always dream about becoming a designer. When he was growing up, he wanted to be a background dancer for Janet Jackson or Madonna. Instead, he entered Honolulu Community College's Fashion Technology Program, not knowing he would have to learn how to sew, draft patterns and sketch garments. His only experience involved sewing shells and beads onto hip bands when he practiced Tahitian dance.
Today, he feels as if he discovered his passion through sewing, and, since graduating from the HCC program, he will be continuing his education at the Academy of Art University in San Francisco. Proceeds from the fashion show will be used for his schooling.
Being out of the classroom, he realized how lucky he'd been as a student. The University of Hawaii classrooms are fully equipped with anything a young designer could need.
"They have industrial sewing machines, surgers, wide cutting tables, draping mannequins. It's hard to do everything without all that," he said. These days, he can't even afford a draping mannequin, which costs a minimum of $500.
He also misses the ready-made support system of fellow student designers and teachers.
Getting ready for his own show without all that "has been crazy and stressful," he said, whereas HCC allowed students to showcase their garments with little planning. "They are backed by a big name and have an unlimited budget. I've been pinching pennies left and right," he said.
He's had a different kind of education outside the classroom, having instituted a barter system with hairstylists and models to cut costs.
Ganitano also said that local designers likely have more difficulties getting established. "Not everyone in Hawaii is into fashion. People are so laid back and don't need to really dress up for anything."
He hopes that will change because he plans to return to Hawaii someday, to promote his "Made in Hawaii" designs around the world.
"People say (Hawaii people don't dress up) because we are on an island and don't have money," he said. "In Brazil, Puerto Rico, Spain and countries with similar climates, they have a personal standard of dressing up. They are poorer than us. I just want people to realize it is OK to dress up a little more."