Complaints prompt
cruise firm to improve
training and morale
---
While Norwegian Cruise Line's expansion in Hawaii has been fraught with choppy seas, bookings and interest in interisland cruises remain high.
Since NCL launched its U.S.-flagged ships in Hawaii, the pioneering company has been forced to navigate through countless obstacles. First came the bad weather, then costly production delays, and that was followed by a seemingly unending barrage of consumer complaints documented on cruising blogs, Web sites and consumer complaint watch sheets.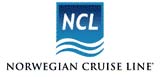 But although Pride of Aloha bookings have stayed strong with no slowdown in sight, so too, have the complaints. Key travel agencies like Costco Travel and Non-Stop Travel have warned potential customers about the cruises. State officials have also voiced concerns that visitor experiences aboard Pride of Aloha could harm Hawaii's image.
The company says it is working on the problem.
"We've got a new product, new people and some of the growing pains have made it more difficult, but we're still committed," said Robert Kritzman, executive vice president and managing director of NCL America, the company's U.S.-flagged operation. "And, we take every complaint seriously."
Taking action
The company has invested millions in bringing the product to Hawaii, Kritzman said, adding that once complaints started, NCL ramped up employee hiring and training. To stem staff turnover, which in the beginning was reportedly around 25 percent to 30 percent, the company has brought in NCL officials from company headquarters in Miami to conduct training and review the work process.
"We're at about 800 employees now and we'll continue hiring until we get to where we think that we need to be," Kritzman said, adding that the company also plans to set up satellite hiring offices in places where recruiting has been a success in the past.
The company has doubled its land-based Hawaii support staff to 50, and starting next month new crew members will go through three weeks of shore-side training instead of just one, Kritzman said.
NCL has brought in Bob Basso, author of "This Job Should Be Fun!" to design training programs that increase crew morale, and has also hired a crew activities coordinator to plan events such as softball games and "American Idol" contests.
"People who are in a bad mood or who are not enjoying themselves are not the best people to provide service in Hawaii," Kritzman said. "It's important that we have a happy workforce to minimize turnover and to provide the best possible experience for our guests."
Complaints continue
So far, from NCL's viewpoint, the changes have paid off.
"Bookings are high and customer comment cards are steadily improving," Kritzman said. Customer ratings following the Sept. 5 to 12 cruise where the highest that they've been, he added.
Overall improvements may have been made, but passengers are still logging complaints, said Lee Smith, who was displeased with her experience onboard Pride of Aloha during the Sept. 5-12 cruise. Guests are still reporting smelly bathrooms, dirty sheets and cabins, poor-quality food, long waits for service and few entertaining onboard activities, she said.
Smith said she had been warned about the Pride of Aloha, but she disregarded naysayers and boarded the vessel to celebrate her 30th wedding anniversary.
"I thought it would be OK by now," Smith said. Instead, her experience was so bad the company issued a partial refund and coupon. It will not be enough to keep her business.
"The staff was just overwhelmed with complaints," she said. "My comment card read poor, poor, poor."
No one at NCL ever thought it was going to be easy, Kritzman said, adding that the cruise line's predecessor American Hawaii Cruises experienced many of the same challenges before filing bankruptcy in 2001.
"American Hawaii had many of the same experiences that we've had dealing with an all-American crew, and we knew that, but we are certain that we can make this work," he said.
The venture is challenging because hiring an all-American crew requires increased labor costs and more training, said James Deering, the ship's hotel director. Since international cruise lines don't hire Americans, there's a steep learning curve for the many Pride of Aloha employees who have never worked at sea, he said.
"Everybody's watching, especially our competition, to see if it will work," Deering said. "All of the past companies who tried this went bankrupt, and they're hoping the same thing will happen to us."
But none of the other companies -- including Deering's former employer American Classic Voyages Inc., which tried unsuccessfully to make a U.S.-flagged operation work in Hawaii -- had the resources NCL can offer, Deering said.
"NCL is the third largest cruise line in the world," Deering said. "They have the right equipment, the resources and backing to make this work."
Industry support
That sentiment is echoed by Toni Marie Davis, executive director of the Activities & Attractions Association of Hawaii, who credits NCL with fueling the cruise industry's growth.
"Everybody has had a fabulous year and NCL should bring in an additional 500,000 people," Davis said. "It's a beautiful ship and a great product. They've taken on a really difficult challenge, but I'm really confident that they will pull it together."
Davis equates NCL's struggles in Hawaii to the timeshare industry's entry into this market.
"The cruise ship industry, like the timeshare industry, will ultimately be cleaned up by consumers," Davis said. "Right now we've got the cruise ship blues, but I'm a huge supporter."
Hawaii will benefit if NCL can right itself and find fair winds and following seas, said State Tourism Liaison Marsha Wienert.
Expansion of the cruise ship industry would bring more first-time visitors and coveted U.S. East travelers to the islands, as well as increase bookings at activities and attractions and create more job and business opportunities, Wienert said.
Hawaii's hotels would also gain room nights, and the entire visitor industry benefits from increased airlift, she said.
"Cruising is a growing segment of the visitor industry, especially as the baby boomers age, and therefore we want to capture this market," she said.
If a big-name company like NCL can make a success of its U.S.-flagged operation, the venture could result in a stronger cruise market for Hawaii, as well, Wienert said.
"That's why we're all watching," she said, adding that so far, while there may have been many complaints about Pride of Aloha, visitors have offered nothing but praise when it comes to the beauty of the state.
When fully implemented, NCL's planned three-ship U.S.-flagged fleet will bring a $500 million-per-year economic boost to Hawaii, more than $250 million in wages and salaries per year and 10,000 jobs, making NCL one of the top five employers in the state, Kritzman said.
---