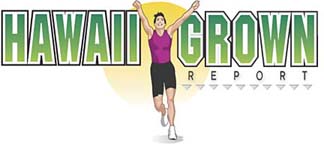 ---
Waipio's Shinn brothers
headline Pacific's
Hawaii show
---
Eleven players from Hawaii -- including three brothers and seven women -- started in the first soccer games this month at Pacific University in Oregon.
Bobby, Randy and Ricky Shinn of Waipio Gentry, all former all-state standouts at Pearl City High, are starting for the Pacific men, along with Elliott Hirai (Aiea '01 of Mililani).
Bobby and Randy Shinn, both seniors, are twins. Ricky, a sophomore, transferred from Division I national power Southern Methodist to play with his brothers at Division III Pacific.
"The brothers believe in team as much or more than anybody else," coach Jim Brazeau said.
It is the first time the Shinns have played together since they led Pearl City to an undefeated OIA season in 2001.
"It is the first time that three siblings have started together for a Pacific athletics team," sports information director Blake Timm said. Brothers Jacob and Jordan Lovell, Kamehameha graduates from Mililani, started for Pacific in 2001.
Bobby Shinn had six goals and four assists in 2003 despite missing most of the second half of the season with injuries. "Bobby obviously has a lot of speed, gets by people and finishes well," Brazeau said.
Ricky is a forward and Randy a defender.
Hirai is a four-year midfield starter for Pacific.
With the Shinns and Hirai and other returnees, "our strength is going to be right down the middle, and that's where you want your strength," Brazeau said.
Freshmen Chris Lee, a defender from Castle, and Chris Caswell, a goalkeeper from Pearl City, are also on the Pacific men's roster. Ryan Stanley (Kaiser '98), an All-Northwest Conference goalie for Pacific in 2002, is goalkeeper coach.
Two four-year starters from Hawaii lead the Pacific women, who set a school record of 11 victories last season.
Joni Kaitoku (Iolani '01 of Mililani) and Jean Kasamoto (Mid-Pacific '00 of Manoa) start in midfield. Injuries limited Kaitoku to 11 games last season, but she had three goals and two assists. Kasamoto started all 20 games.
Fleet-footed junior Karley Peterson (Leilehua '02) starts at forward.
"She's got a good shot (three goals last year) and she is going to be looked upon to get behind defenses and stretch them a bit so we can advance the ball," said Brazeau, who also coaches the women's team.
Senior Kasey Chun (Maryknoll '01 of Kaneohe) has started 22 straight games at defender the last two seasons.
Eleven of the 22 starters in last week's two games were Hawaii players.
Sophomore Brooke Hayashi (Moanalua '03 of Aiea) also started Pacific's first two games, while senior defender Kari Hata (Maryknoll of Ewa Beach), sophomore Stacy Sueoka (Kauai '03 of Koloa) and freshman forward Jenna Johnson-Endo (Radford) each started one.
Sueoka scored two goals, while senior Kalei Titcomb (Kamehameha '01 of Kailua), Hayashi and freshman Cindy Matsubara (Kaiser '03) each scored one in a 10-0 rout of Cascade on Saturday.
Mariel Kim (Punahou '01 of Wilhelmina Rise) is the 11th player from Hawaii on the Pacific women's roster.
» Former Pacific men's soccer player Kevin Arizo (Mililani '99) is an assistant trainer and equipment manager for the Portland Timbers A League soccer team.

» Goalkeeper Vito Higgins (Pac-Five/Academy of the Pacific '03 of Kailua), who started 14 games a year ago for Gonzaga (Wash.) as a freshman, will redshirt this season because of a knee injury suffered last spring. Higgins allowed 2.01 goals per game in 2003.

» Sophomore Daniel Scott (King Kekaulike '03 of Haiku) is a back-up defender for Gonzaga and Mike McCarthy (Kalaheo '99) is goalkeeper coach. McCarthy was a three-year starter for Gonzaga and didn't leave Spokane.