---
[ FAST FACTS HAWAII ]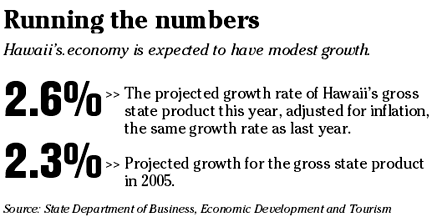 ---
BACK TO TOP
|
Verizon hearings coming up soon
The state Public Utilities Commission has scheduled seven public hearings on New York-based
Carlyle Group
's proposed $1.65 billion acquisition of telephone company
Verizon Hawaii
.
People can attend the hearings and state their views orally and in writing. Written statements can be submitted before the hearings by mailing or delivering them to: Public Utilities Commission, 465 S. King St., Room 103, Honolulu, 96813, or by e-mail to Hawaii.PUC@hawaii.gov.
Statements submitted before the hearings will be posted on the commission's Web site at www.hawaii.gov/budget/puc/puc.htm and at the PUC's Honolulu and neighbor island district offices.
The following hearings are scheduled:
>> Oahu: Oct. 5, 6 p.m., state Capitol auditorium, basement level, 415 S. Beretania St.
>> Kauai: Oct. 7, 6 p.m., Lihue Neighborhood Center (old building), 3353 Eono St., Lihue
>> Maui: Oct. 12, 6 p.m., Maui Waena Intermediate School Cafeteria, 795 Onehee Ave., Kahului
>> Molokai: Oct. 13, 6 p.m., Mitchell Pauole Center, conference room, Kaunakakai
>> Lanai: Oct. 14, 6 p.m., Lanai High & Elementary School Cafeteria, Fraser Avenue, Lanai City
>> Big Island, Hilo: Oct. 19, 6 p.m., Hilo Intermediate School Cafeteria, 587 Waianuenue Ave., Hilo
>> Big Island, Kona: Oct. 20, 8 p.m., Kealakehe Intermediate School Cafeteria, 74-5062 Onipaa St., Kona.
Landon assumes lead at Bankoh
Allan Landon officially takes over today as chairman and chief executive of
Bank of Hawaii Corp.
Landon, who retains his president title, replaces Michael O'Neill, who spent his last official day yesterday on the mainland.
O'Neill announced in July that he was stepping down at the end of August after less than four years at the bank. During his tenure, O'Neill transformed the bank into a more efficient operation, elevated earnings to record highs and increased shareholder value fourfold.
The bank's stock, which was at a nine-year low of $11.25 the week before O'Neill took over on Nov. 3, 2000, closed yesterday at an all-time high of $47.48.
Hawaiian Air gets lease extension
A federal Bankruptcy Court judge granted
Hawaiian Airlines
and
Boeing Capital Corp.
a 13th extension yesterday to continue discussions on restructuring their aircraft lease agreements. The new extension expires Sept. 30.
Without the extension, Boeing Capital would have the right to repossess its planes under federal bankruptcy law. Hawaiian is trying to renegotiate leases with Boeing on 14 of the 25 planes that comprise the Hawaiian Airlines fleet. The previous extension was to expire yesterday.
---
BACK TO TOP
|
[Hawaii Inc.]
NEW JOBS
>>
Bank of Hawaii
has hired two investment consultants for its investment services subsidiary.
Kyle K. Kagimoto
has been hired as vice president and investment consultant. He will be responsible for serving clients at the bank's Kaimuki, Manoa, Kapahulu and University Branches. He most recently served as an American Savings Bank assistant vice president and financial consultant.
Gareth I. Kaneshiro
has been hired as a vice president and investment consultant. He will be responsible for serving clients at the bank's Pearlridge branch. He has 16 years experience in the financial services industry.
>> Aston Hotels & Resorts Hawaii has appointed four employees to positions. Roberta Kamakawiwo'ole has been appointed rooms division manager of the Aston at Papakea Resort. She previously served as Maui's Embassy Vacation Resort assistant hotel manager. Bernard Tan has been appointed decision science and revenue management director. He will be responsible for the call center and coordinating and developing business intelligence capabilities. He previously served as a market research analyst and director of strategic insights and intelligence. Sisilia Tauelangi has been appointed to front office manager of the Aston Waikiki Beach Hotel. She has been with the company 13 years. Eric Nelson has been appointed a decision science analyst. He will be responsible for collecting and analyzing sales and marketing information.