---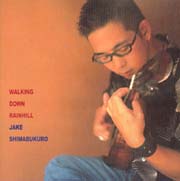 "Walking Down Rainhill"
Jake Shimabukuro
Hitchhike
Shimabukuro is the latest in a long line of ukulele virtuosos that goes back to Ernest Kaai and Eddie Kamae. He brings that tradition into the present with his third all-instrumental effort. Several selections feature him more or less as a soloist, but the impression overall is that this is a group project. Numerous guests sit in on instruments ranging from bass to udu drums.
All but two tunes are originals and demonstrate Shimabukuro's range as a composer. He shows equal skill as an arranger with a bold reworking of "While My Guitar Gently Weeps." "Hikaru Kaigara," by a Japanese composer, is presumably a nod to the Japanese market since Shimabukuro and his manager Kaz Flanagan have been aggressively marketing his albums there.
Even so, there's no filler here. Shimabukuro's musical adventure continues at full force!
toastman@hawaii.rr.com
---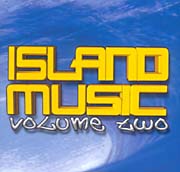 "Island Music Volume Two"
Various artists
Dominant Rhythm
There is no better purpose for a compilation album than to prime the market for new artists and future releases from a record label. That objective is accomplished here as Dominant Rhythm presents new work by 11 relatively unknown acts in a sampler that includes four Jawaiian songs, four urban-styled tunes, and two others. The single-monickered Drew's "Sweet Gravity" stands out as a soulful acoustic ballad, and Ata Damasco's "I Didn't Tell You Why (I Love You)" is a vibrant, new hapa-haole song.
Collaborations are in style these days and half these songs feature various combinations of vocalists. The Jawaiian songs are mostly routine, but good enough for Hawaii's self-styled island music radio stations. Bishop's urban/pop tune, "Sumthin' Inside Me," is likewise comparable to the music of the run-of-the-mill mainland acts that get radio play here.
www.dominantrhythm.com
---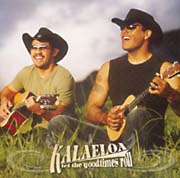 "Let the Good Times Roll"
Kalaeloa
Kalaeloa Productions
Album title notwithstanding, Kalaeloa is not an oldies act, but instead a fresh, new, contemporary local duo. Singer-songwriters Les Harris and Taz Vegas make their debut here with support from a few studio sidemen. Bobo Butires (percussion) and Wendell Ching (drums) reinforce the rhythms throughout and guitarist Steve Woolford adds a country edge to the duo's opening song, a remake of Alison Krauss' 2001 hit, "The Lucky One."
Overall, however, Kalaeloa is your basic backyard music act, with Harris strong on acoustic guitar and Vegas distinguishing himself on ukulele. Their originals reflect the influence of rock, jazz and reggae, while "On the Beach At Waikiki" adds an exemplary treatment of Sonny Cunha's 1915 hapa-haole hit.
Credit goes to Vegas for the title song -- it's a catchy, acoustic Jawaiian number that deserves to make radio playlists.
---
John Berger, who has covered the local entertainment scene since 1972, writes reviews of recordings produced by Hawaii artists. See the Star-Bulletin's Today section on Fridays for the latest reviews. Contact John Berger at
jberger@starbulletin.com
.