---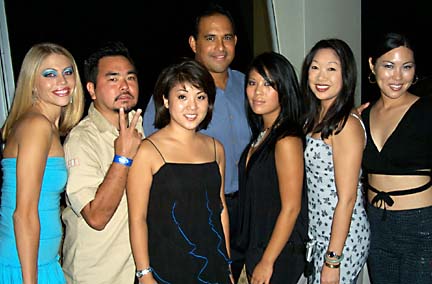 G-DOG AND FRIENDS: DJ G-Dog, second from left, came down from the turntables to join Hanohano Room manager Richard Vidinha and SKYLiNE partiers Heidi Bell, left, Brooke Nakamura, Nikki Johnson, Donna Chun and Jodie Ching. G-Dog launches his "Club de Ville" party at Fisherman's Wharf on Sept. 12.
---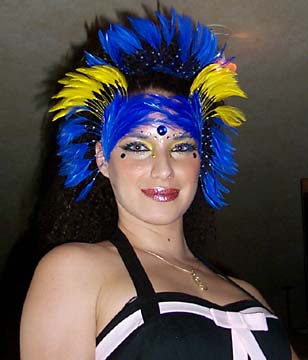 FASHION IN FEATHERS: Kamakoa Page brought feathered glamour to the Wonderlounge anniversary party during a mini fashion show presented by Body and Soul. Ever-fashionable Flash Hanson provided colorful commentary.
---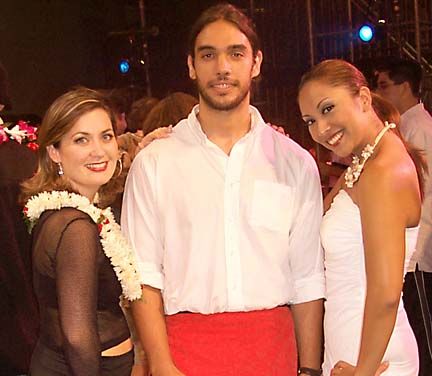 THREE STARS!: Katherine Jones, left, Reb Beau Allen and Trisha Mae Banquerigo celebrated backstage after "Broadway Mixed Plate 2004" closed at Leeward Community College on Sunday. Allen became an audience favorite for his work as a comic stagehand in a series of sketches that bought the cast time for set changes.
---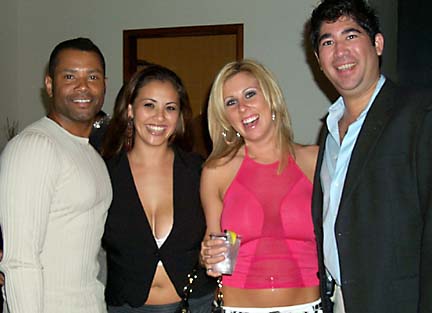 CONGRATULATIONS, WONDERLOUNGE!: Derek Daniels, left, and Hanohano Room general manager Keith Mallini, were joined by Paula Ota and Amy Jeuck at the 4th anniversary party for the weekly Wonderlounge at the W Hotel last Friday. Wonderlounge promoters Komo Low and Matty "Matty Boy" Hazelgrove welcomed VIPs at 9 and opened to the public at 10.
---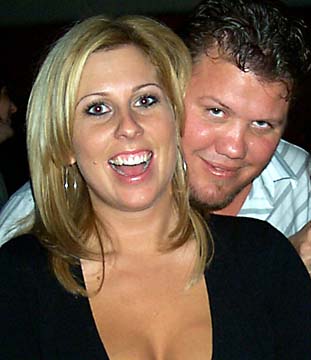 CALL HIM "MONTANA": Todd Infurna shared some aloha with Amy Jeuck as SKYLiNE heated up at the Hanohano Room on Saturday. "Montana" is the alias.
---
---
See the
Columnists
section for some past articles.