---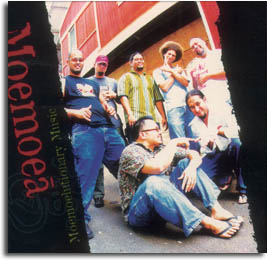 "Moemoelutionary Music"
Moemoea
Quiet Storm
Moemoea's debut recording was an unremarkable track on a compilation album, but their debut album is one of the more impressive local releases in the past decade. The septet's skill at addressing political issues using diverse musical genres is reminiscent of Big Island Conspiracy's 1999 album "Reflective But Unrepentent (sic)," but more polished and mainstream in style.
They call their music "moemoelutionism," and it suggests the influence of such artists such as Arrested Development, Fishbone and Gil Scott-Heron. Reggae rhythms add impact to several political pieces, ska puts the punch in a sex-themed song, and a live cut shows that Moemoea is a strong concert act as well.
While the content of "Wahi a Ka Hiko" goes untranslated, and the significance of a Spanish song goes unexplained, this versatile band still delivers a powerful nationalist statement with music that is equally memorable.
www.quietstorm.com
---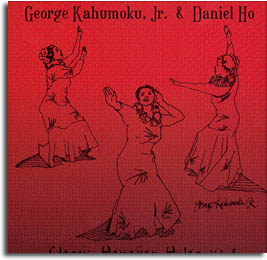 "Classic Hawaiian Hulas Vol. 3"
George Kahumoku Jr. & Daniel Ho
Daniel Ho Creations
Yes, this is the third volume by slack key master George Kahumoku Jr. and Daniel Ho in the last five months. Although all of this music may have come from one marathon recording session, all that matters is that more of Kahumoku's exquisite music is available. Ho, who produced the project for his Los Angeles-based record label, adds unobtrusive support on ukulele but never intruded on Kahumoku's superb guitar and vocal work.
The emphasis is on modern Hawaiian songs such as "Wahine 'Ilikea" and "Pua Lililehua," with the addition of hapa-haole tunes "Hawaiian Hula Eyes" and "Mauna Kea Beach Hotel." Erudite liner notes enhance the listening experience with important cultural information.
www.danielho.com
---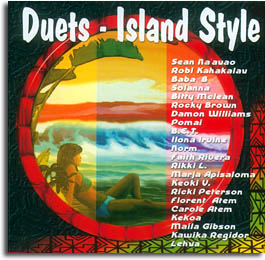 "Duets -- Island Style"
Various artists
Neos Productions
If Hawaii's island music radio stations are ready to give original Jawaiian-lite tunes a try, there's a good one here in "Love Game," one of two originals in this compilation. Keoki V and Ricki Peterson are the ad hoc couple who sing it, and they do a fine job with well-produced material. On the other hand, callow teens looking for insipid remakes of classic pop and R&B hits will find a year's supply of it here. Almost all are earnest but enervated vocal performances set to generic arrangements.
Bitty McLean and Rocky Brown stand out as the exception as they skillfully delve into the emotions expressed in "I Want A Love I Can See." B.E.T. and Ilona Irvine also convey the emotions in their duet.
The others do not. Among the worst is a flaccid take on "Easy Lover" and the hubris of Faith Rivera and Pomai in inviting comparison with Marvin Gaye and Tammi Terrell.
www.neosproductions.com
---
John Berger, who has covered the local entertainment scene since 1972, writes reviews of recordings produced by Hawaii artists. See the Star-Bulletin's Today section on Fridays for the latest reviews. Contact John Berger at
jberger@starbulletin.com
.