---
[ FAST FACTS HAWAII ]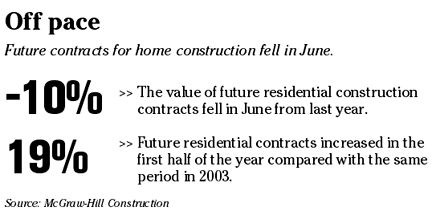 ---
BACK TO TOP
|
Continental to start Oahu-Nagoya flight
A subsidiary o
f Continental Airlines
said yesterday it is launching daily nonstop service between Honolulu and Nagoya, Japan, beginning Dec. 20, pending government approval.
The carrier said the market is currently underserved. Gov. Linda Lingle hailed the new flight as good news for Hawaii's tourism industry. Nagoya is located in the Chubu Region between Tokyo and Kyoto.
Gas prices hold back retail sales
Sales growth at U.S. retailers including
Wal-Mart Stores Inc.
,
Target Corp.
and
Federated Department Stores Inc.
was restrained in July for a second month as higher gasoline prices cut into shopping budgets.
U.S. retailers' sales at stores open at least a year increased 3.1 percent, the second-slowest gain in 13 months, according to the International Council of Shopping Centers survey of 72 retailers. Results fell at Gap Inc., Kohl's Corp. and Sears, Roebuck & Co. Wal-Mart's sales gain of 3.2 percent was the second smallest since June 2003.
Shoppers' spending was hindered by gasoline prices that were 26 percent higher than a year earlier. Sales gains started slowing in June, limited by fewer mortgage refinancings and a lack of child tax credit checks this month that boosted purchases last year.
Case selling Time Warner shares
Steve Case, the former chairman of what is now
Time Warner Inc.
, filed with the Securities and Exchange Commission to sell about $28 million worth of company stock, according to spokeswoman Tricia Primrose.
Case, now a director at Time Warner, will sell 1.65 million shares over the next three months, Primrose said. The sales are part of a trading plan that Case disclosed this week in a regulatory filing with the SEC.
---
BACK TO TOP
|
[Hawaii Inc.]
ON THE BOARD
>> Meeting Professional International -- Aloha Chapter has inducted its new board of directors for the 2004-2005 fiscal year.
Rodahl Leone-Lyons
was elected as president of the board.
Charlene Nakamura
will serve as president-elect.
Margie Walsh
will serve as director of leadership development.
Marianne Suarez
will serve as vice president of finance.
Marlene Kalama
will serve as vice president of administration.
Stephen Potts
will serve as vice president of communications.
Sandra Park
will serve as director of publications.
Michelle Conway
will serve as director of community outreach.
Michelle Recania-Souza
will serve as vice president of education.
Kathy Clarke
will serve as director of special education projects.
Phillip Richardson
will serve as vice president membership.
Ava-Marie Matchen
will serve as director of member care on Oahu.
AWARDS
>>
Prudential Financial Inc.
has announced that
Stuart Chun
has qualified for membership in the Million Dollar Round Table life insurance industry organization. He is a sales professional with the company's Hawaii Pacific Agency.
>> The Council of Real Estate Brokerage Managers has awarded Glenn S. Nishihara the Certified Real Estate Brokerage Manager designation. He is a Realtor and broker-in-charge with Realty Group-Pearl City.
>> The American College of Trust and Estate Counsel has elected Curtis B. K. Yuen as a fellow. The counsel is a national association of more than 2,600 lawyers who have made outstanding contributions to the field of trust and estate law.
>> The American Red Cross Hawaii Chapter awarded KSSK's Michael W. Perry and Larry Price the Posse Hero Award. The award honors the Perry & Price Posse, which helps residents and tourists in need.