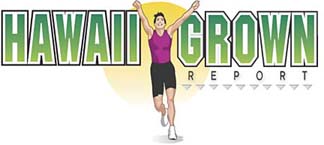 ---
Canada school to get
a taste of aloha
Three football players will head
north to test their skills at the
University of British Columbia
---
There will be players from Hawaii on more than 90 college football teams across the U.S. Mainland this fall -- and now they are branching into Canada, too.
Marc Esteban, Keoni Esteban and Wally Coleman -- all related -- will report to football practice at the University of British Columbia this month.
ĘKeoni and Wally already have been to spring practice, and made a good impression on the UBC coaching staff. They convinced Marc to transfer when they returned.
Marc Esteban is a 2002 Kaiser High graduate, where he was a record-setting pass receiver and was first-team All-OIA White. He played one year at Menlo College in California and attended University of San Diego last year but did not play.
Keoni Esteban and Wally Coleman, Marc's nephews, graduated from Kaiser and Moanalua, respectively, this year. They are defensive backs.
The Hawaii trio's interest in British Columbia was piqued by Wally's brother, Willy Coleman. He was a valedictorian at Moanalua in 2003 and former high school football player who chose UBC for academics only.
The Estebans sent tapes of their high school games and UBC head coach Lou Deslauriers invited Keoni and Wally to spring practice -- legal in Canadian colleges.
They made a good impression in the 4-day session. Keoni was placed on the second-team defense, ahead of some veterans and made an interception in the final scrimmage.
UBC made them the school's standard football scholarship offer -- $1,000 and an additional $1,000 if you are a starter or play at least 55 percent of the time.
It costs $16,000 a year to attend UBC and the athletes are getting some of the rest from Hawaii scholarships.
Keoni says that although he has never been out of state for a long period of time, he is excited about attending British Columbia.
"When I saw it, it was like, Wow," Keoni said. "It's beautiful and the air is so clean."
UBC's 1,000-acre campus is on forested land next to the Pacific Ocean in Vancouver, 117 miles north of Seattle, Wash.
Most of the Esteban-Coleman families is going to Vancouver on Aug. 18 to help their sons get settled in before practice starts.
"It will be fun for all of us to play together," said Keoni, whose long-term goal is to be an orthopedic doctor. "And I want to try snowboarding."
Extra points: British Columbia plays by Canadian Football rules, such as 12 players in the game, 3 downs, longer and wider playing fields including 20-yard end zones and several offensive backs in motion before the ball is snapped.
UBC plays in the Canadian Interuniversity Sport league against Manitoba, Alberta, Regina, Saskatchewan, Calgary and crosstown rival Simon Fraser.
UBC was 0-8 last year. The league championship game is on Nov. 27 -- guaranteed to be in very challenging weather.
Author's note: In 15 years of writing Hawaii Grown and Homegrown Report, I have covered athletes from Hawaii at colleges in nearly every state, including a swimmer in Alaska, but these are the first football players in Canada.
"Hopefully their impact in Canada will be strong enough to give other local boys the option of playing ball internationally and at the same time experiencing a whole new world," said John Esteban, Keoni's father.