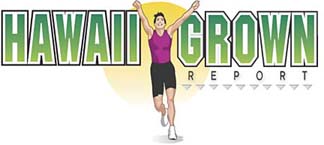 ---
Up to the challenge
Patrick Morrissey lives up to Ironman
title by swimming all 20 events in meet
---






Making a splash

Patrick Morrissey's best times:

50 freestyle: 21.8 seconds

100 freestyle: 47.9 seconds

100 butterfly: 53.3 seconds



Harvard's men's swimming team has a tradition dating to before World War II that in the final dual meet each year, one freshman will swim every event.
This year the honor, and challenge, went to 2003 Iolani School graduate Patrick Morrissey.
He swam in 20 races, including doing a 4-man relay all by himself.
"The relay was one of the funniest parts," Morrissey said. "Before the race, they announced, "and in lane 1, Morrissey, Morrissey, Morrissey and Morrissey.
"About midway through," he added, "it was kind of fun to get in the pool, swim, get back up on the blocks and dive in again."
In some events, there were two races to accommodate extra swimmers and Morrissey swam in both.
"About three-quarters through, I started to think, 'I'm kind of tired,' " Morrissey said. "I didn't finish one race and a couple of my times were pretty disheartening."
In the 200 medley relay, the winning time was 1 minute, 31.43 seconds and the time of Harvard's No. 4 team -- Morrissey, Morrissey, Morrissey and Morrissey -- was 2:24.91. He was the last to finish of seven "teams."
"Everyone was behind me 100 percent," Morrissey said. "I was able to feed off everyone's energy. At the end, I was so happy. My adrenaline almost erased the pain for a little while."
But for the next two days, "It felt like there were two lines of fire going right down my back," Morrissey said. "I slept a lot."
Team co-captain Kemi George, a biochemistry major from Trinidad, said being chosen by upperclassmen teammates to be the Iron Man is a significant honor.
"It recognizes the freshman who has made the most favorable impression on the upperclassmen with a number of characteristics," George said.
These include work ethic, attitude, dedication, and interaction with people outside of swimming, George said.
"There are a bunch of things rolled into the title," he said. "It's a testament to the high esteem in which he is held.
"They elect him and then they say, 'Let's see what you can do to justify your selection.' It seems like torture to some people. No one can be well-prepared for it and he did a great job. He did us proud."
Morrissey finished last in every race but one (where another entrant was disqualified) but Harvard did not need his points. The Crimson overwhelmed Penn 237 to 62.
Morrissey's best times this season were 21.8 seconds in the 50-yard freestyle, 47.9 seconds in the 100 free and 53.3 in the 100 butterfly, an improvement of 4 seconds.
He hopes to improve on those times, but says, with emphasis:
"I will never try anything with the name Ironman in it again . . . unless it is a triathlon."
Extra lap: Patrick Morrissey scored a 3.4 grade-point average in his first semester at Harvard, where he is concentrating on chemistry. . . . His family has moved to Virginia, where his father is a Navy captain. . . . It is said, though not documented, that the late President John F. Kennedy was an Ironman swimmer at Harvard. He graduated in 1940.