CLICK TO SUPPORT OUR SPONSORS

---

---
Sunday, November 4, 2001
[PORTFOLIO]

---




Perfect solitude amongst
the throngs

---


By Richard Walker
rwalker@starbulletin.com

"I enjoyed spending time in Tokyo," said Star-Bulletin photographer Richard Walker, who lived in Japan for 3 years. "Although the sheer volume of humanity eventually lead to my return to Hawaii, I found that the crowds had an almost comforting effect. It was easy to be nobody and be in perfect solitude amongst the throngs outside Shibuya Station's Hachiko Gate. I would spend many an afternoon there, quaffing a beer ... I would routinely walk through side streets, meandering between Shibuya and Harajuku. Tokyo is a good friend to those who walk the streets in search of themselves."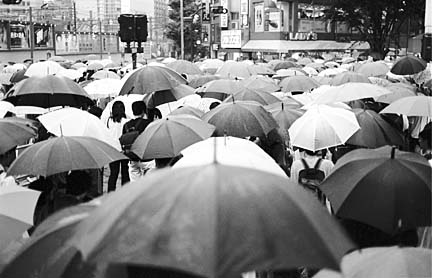 A sea of umbrellas on a rainy Saturday afternoon outside Shinjuku Station.
---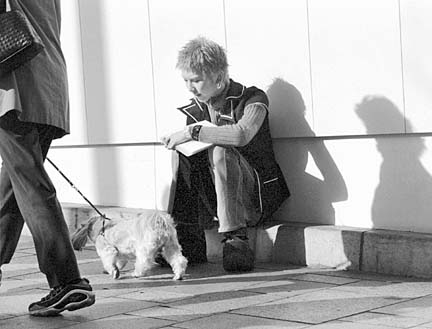 A young man takes 5 along a sidewalk in Harajuku, Tokyo.
---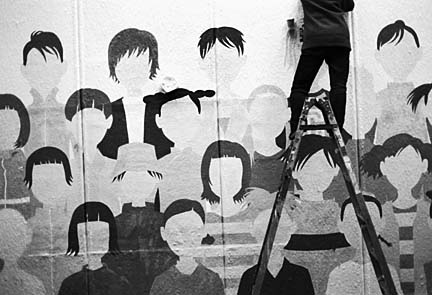 An artist works on a billboard at a department store in Shibuya, Tokyo.
---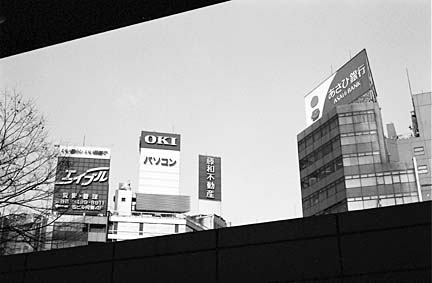 Buildings and signs fill the skyline behind Shibuya Station.
---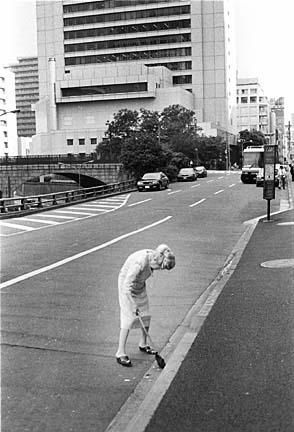 Against the backdrop of a modern city, an elderly Ginza
woman performs the timeless task of sweeping the street.
---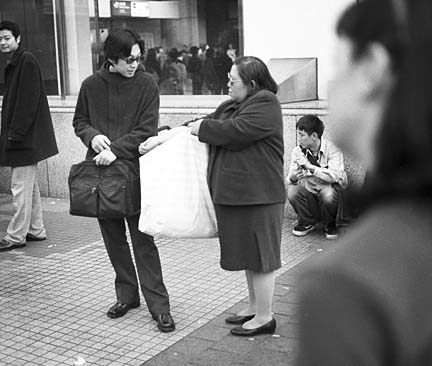 Talking story at Shibuya Station.
---
Artists and photographers are invited to submit portfolios of their work. Send photocopied samples to Portfolio, Honolulu Star-Bulletin, 7 Waterfront Plaza, Suite 210, Honolulu, Hawaii 96813; or email jpeg images to features@starbulletin.com





Click for online
calendars and events.
E-mail to Features Editor
---
---
© 2001 Honolulu Star-Bulletin
http://archives.starbulletin.com