CLICK TO SUPPORT OUR SPONSORS

---

---
Wednesday, October 17, 2001


[ STUFFS ]
---
[MORSELS]

Eat well for a good cause

Back-to-back events this week will raise money for victims of the attacks of Sept. 11:

Hearts of Hawaii Unite: Chefs from two dozen Oahu restaurants, helped by a number of local farmers and food vendors, are donating dishes for a food festival, 6 to 10 p.m. tomorrow at the new Victoria Ward parking lot on the corner of Kamakee and Auahi streets. Tickets are $25 and benefit local victims of the terrorist attacks. Purchase tickets at Ticket Plus outlets, Blaisdell box office, Ward Warehouse ticket booth, and Ryan's, Palomino and Kincaid's restaurants. To charge by phone: 526-4400.

Great Diamond Head Beerfest: Sample international labels, American hand-crafted brews and Hawaii-made microbrews, 5:30 p.m. Friday on the back lawn of the Waikiki Shell. Entertainment will be by ESP, with Tennyson Stevens and Zanuck Lindsey. Tickets are $22, available at the Blaisdell Box Office and Ticket Plus locations. Charge by phone at 526-4400. Tickets at the door will be $25. A portion of the proceeds will be donated to the September 11th Fund for victims of the World Trade Center attack.

Special events

Maui Festival: Farmers and merchants from Maui will bring their made-on-Maui specialties to town, 10 a.m. to 4 p.m. Saturday at Ward Warehouse. On display and for sale will be protea, Maui onions, pineapples, chocolates, greens, wines and more. Admission is free.

Herbal Gifts from the Kitchen: Flo Stanley will explain how to make jellies, herbal vinegars and other items out of herbs, as well as how to dry herbs properly, 9:30 a.m. to noon Oct. 25 at the Urban Garden Center in Pearl City. Cost is $10 and reservations are required. Call 453-6050.

---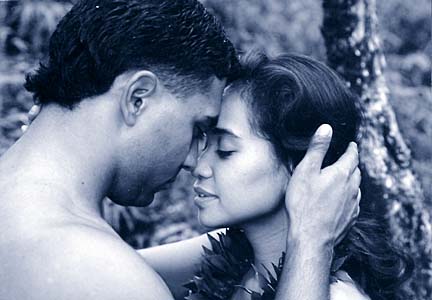 COURTESY OF KHET/PBS
Pono Guerrero and Noelani Iokepa star in "Ka'ililauokekoa"
at 8 tonight on KHET/PBS. The film premiered at the Hawai'i
International Film Festival last year where it won the Aloha
Airlines Hawaii Video and Film Maker Award. It also won
a Kahili Award this year from the Hawaii Visitors and
Convention Bureau and was shown at the Newport Beach Film Festival.
---
Hawaiian-language love story airs tonight on PBS


KHET/PBS broadcasts a special Hawaiian-language love story tonight. "Ka'ililauokekoa," a Hawaiian legend about a Kauai chiefess, high chief and his magical flute, will be aired at 8 tonight (repeats at 9 p.m. Saturday).

The film was produced by 'Aha Punana Leo, the Hawaiian Immersion program, and was done completely in Hawaiian, even behind the scenes. Kala'iokona Ontai, director of the film, said Hawaiian words were created for filmmaking techniques, such as "panning" and "zooming in," opening another career avenue for Hawaiian speakers.

The film will be followed by a panel discussion with cast and Hawaiian-language experts about the making of the film and how it affects the future of the Hawaiian language.






Click for online
calendars and events.





---





Send WatDat? questions, stories
or any other story ideas or comments to:
Features, Honolulu Star-Bulletin, P.O. Box 3080,
Honolulu, HI 96802 or send a fax to 523-8509
or E-mail to features@starbulletin.com.
Please include your phone number.
E-mail to Features Editor
---
---
© 2001 Honolulu Star-Bulletin
http://archives.starbulletin.com