CLICK TO SUPPORT OUR SPONSORS

---

---
Sunday, July 29, 2001



[HAWAII ISLANDERS]

Islanders among
best ever

All but three players from the
memorable 1970 squad went
on to play in the majors
---
By Cindy Luis
cluis@starbulletin.com

Their first home game was a victory, played in front of 6,041.

Their final home game was a loss, witnessed by 3,819.

In between, the Hawaii Islanders hit for the cycle when it came to fielding Pacific Coast League teams. There were great teams, there were mediocre teams.

But, for 27 years, they were Hawaii's team. And, according to baseball historians Bill Weiss and Marshall Wright, the best was the 1970 squad.

In celebrating a century of minor league baseball this season, Weiss and Wright rated the top 100 teams. In the anniversary countdown at minorleague baseball.com, the 1970 Hawaii Islanders are ranked No. 38.

To quote Weiss and Wright: "In the far-flung reaches of the Pacific, minor league baseball took root in paradise for nearly 30 years. The best team in this tropical clime played in 1970 under the auspices of a future major league manager (Chuck Tanner), who joined his first major league team hot on the heels of his minor league triumph."

The Islander team of 31 years ago drew a total of 467,217 fans to aging Honolulu Stadium, more often referred to as the Termite Palace. The attendance in Honolulu was the best in the minors, almost three times higher than any other PCL team, and the highest total for the league since 1950.

Hawaii finished with a record of 98-48 (.671), more wins than any PCL team prior to 1950.

It was a mark far removed from the team's inauspicious beginnings in 1961. The Islanders defeated Vancouver 4-3 in their first home game on April 20 but finished tied for seventh with a 68-86 record.

That first team did, however, have the league batting champion, former Pittsburgh outfielder Carlos Bernier, who hit .351.

The franchise went through a number of ownership changes and parent-club affiliations. The first season, the working agreement was with Kansas City.

The Angels took over from 1962 to '64, Washington from 1965 to '67 and the Chicago White Sox in 1968.

In 1969, the team again was affiliated with the Angels and finished third in the West Division, a game out of second.

The next year, the Islanders won six of their first seven games. They slid into third in the Southern Division after losing 11 of their next 15 outings.

In May, general manager Jack Quinn made 18 trades in three weeks. Hawaii got hot, going 25-5 in June, at one time winning 10 straight.

During a homestand from June 30 to July 17, the team went 16-4. On July 4, Tanner's 41st birthday, the Islanders took over first place for good.

By the end of July they were 7 1/2 games ahead of the Giants. Hawaii clinched the division title on Aug. 22 with 18 games to go and finished with a 98-48 record, 13 games in front of Phoenix.

There would be no PCL title, however. Northern Division winner Spokane (94-52) swept the four-game playoff.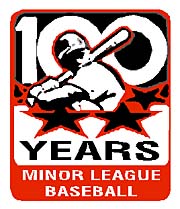 It's been 30 years, but fans still remember the team's stars:
>> Left-hander Juan Pizarro, who went 9-0 before being traded for right-hander Archie Reynolds (7-3).
>> Utility player Winston Enriquillo Llenas, who hit .339 with 20 homers and 108 RBIs. He led the PCL in RBIs and finishing second in batting by one point to Spokane's Bobby Valentine. He also lost to Valentine in the league MVP voting. Llenas played 93 games in left, 32 games at third, 16 games at second and two in right.
>> The double-play combination of shortstop Marty Perez and second baseman Doug Griffin. Griffin was sixth in the league in batting (.326), led in stolen bases (35) and was second in runs (119). Griffin and Llenas were Hawaii's representatives on the PCL All-Star team. Perez hit .281.
>> Veteran lefty Dennis Bennett, who tied for the league lead in wins (18-8, 4.50) but gave up a league-leading 27 home runs.
>> Tom Bradley went 11-1 in 16 starts during two stints with the Islanders.
>> Jim Coates (8-5, 2.81), who was a teammate of Mickey Mantle and Roger Maris on the Yanks' championship teams of 1960, '61 and '62. Coates pitched in the 1960 All-Star game, the year he went 13-3. He pitched the 1970 opener for the Islanders, a complete-game 7-2 victory with both of Tacoma's runs unearned. It was quite a comeback for Coates, who suffered a near-fatal ruptured ulcer after leaving the game at Honolulu Stadium on June 16, 1969.
In 1970, after seven starts, Coates moved to the bullpen and became Hawaii's top closer, saving 17 games, only one behind league-leader Charlie Hough of Spokane.
Hawaii used 41 players during the season, including 21 pitchers. Except for three position players, all appeared in at least one major league game during their careers.
In 1971, San Diego replaced California as the Islanders' affiliate, and remained through 1982. Pittsburgh took over from 1983 to '86 and the White Sox in 1987.
Hawaii won PCL championships in 1975 and '76 and division titles in '77, '79, '80 and '84.
The team moved out of Honolulu Stadium to Aloha Stadium in 1976.
The Islanders led the league in attendance the first two seasons in Halawa but dropped to a low of 84,613 in 1986.
A year later, tired of mounting costs and lack of state support, owner Dave Elmore moved the team to Colorado Springs. The SkySox are in their 14th season in Colorado, and are last in the Central Division of the PCL's Eastern Conference. They're averaging 3,832 fans a game.
The Islanders' home history ended at 8:30 p.m. HST on Aug. 20, 1987. Mike Yastrzemski flied out to right on an 0-1 pitch from Jeff Bittiger in a 5-3 loss to the Portland Beavers.
Historians have not forgotten the Islanders, particularly the team of 1970. Recent talk of a Pacific Coast League team returning to Hawaii has rekindled the memories.
---
Portions of this story were excerpted, with permission, from the Bill Weiss and Marshall Wright story posted at http://minorleaguebaseball.com
1970 HAWAII ISLANDERS
Record: 98-48 (.671)
Manager: Chuck Tanner
Starters
BATTER
GP
AB
R
H
RBI
2B
3B
HR
BB
SO
SB
Avg.
C
Merritt Ranew
95
309
49
86
45
14
1
5
53
54
0
.278
1B
Chuck Vinson
134
440
80
118
91
15
2
22
76
96
4
.268
2B
Doug Griffin
139
552
119
180
60
20
7
9
46
34
35
.326
3B
John Werhas
111
382
83
108
62
13
2
12
98
58
5
.283
SS
Marty Perez
105
406
54
114
33
12
3
1
36
35
8
.281
OF
Richard Barry
123
435
73
120
85
27
4
18
79
121
7
.276
OF
Winston Llenas
140
542
93
184
108
25
3
20
35
59
7
.339
OF
Wayne Redmond
89
279
48
71
47
7
3
17
28
95
6
.254
Reserves
BATTER
GP
AB
R
H
RBI
2B
3B
HR
BB
SO
SB
Avg.
1B/OF
Hank McGraw
98
306
52
93
59
22
2
16
38
62
1
.304
1B/OF
Jim Hicks
86
262
44
81
63
10
4
12
52
77
4
.309
OF
Tomas Silveiro
82
238
53
70
45
6
7
6
49
41
8
.294
2B
Don Wilkinson
73
259
32
63
37
8
4
11
31
77
0
.243
U
Gordon Lund
71
194
21
46
17
4
0
0
34
31
2
.237
U
Nat Oliver
70
176
27
46
13
6
0
1
23
26
10
.261
C
David Adlesh
50
134
8
20
13
4
0
0
14
45
0
.149
C
James Saul
48
90
11
20
5
1
0
2
28
21
0
.222
C
Randy Brown
30
69
7
17
5
3
0
1
13
12
0
.246
OF
James DeNeff
19
55
6
9
8
1
0
1
6
20
2
.164
OF
Jarvis Tatum
13
49
13
17
11
3
0
5
8
9
1
.347
2B
Ray Oyler
2
7
1
2
0
0
0
0
0
4
0
.286
Totals


147
4852
812
1328
732
175
37
136
659
959
94
.274
Starting Rotation
PITCHER
W
L
PCT
G
GS
CG
SH
SV
IP
H
BB
SO
ERA
SP - Thomas Bradley
11
1
.917
16
16
7
2
0
114
96
32
92
2.53
SP - Archie Reynolds
7
3
.700
14
12
6
1
0
103
88
37
72
2.62
SP - John Purdin
11
10
.524
36
25
9
2
5
177
172
51
119
3.05
SP - Juan Pizzaro
9
0
1.000
13
12
4
1
0
89
78
22
67
3.24
SP - Dennis Bennett
18
8
.692
33
32
9
0
0
200
228
44
145
4.50
SP - Greg Washburn
8
8
.500
24
22
7
0
0
140
142
42
63
4.63


Closer
RP - Jim Coates
8
5
.615
46
7
2
1
17
109
86
45
73
2.81


Others
Dave LaRoche
6
0
1.000
22
1
0
0
5
58
31
19
67
1.24
Larry Laughlin
2
1
.667
10
0
0
0
0
13
16
7
8
2.08
Ron Kline
4
0
1.000
15
3
0
0
0
33
34
20
17
3.27
Robert Allen
6
1
.857
33
0
0
0
5
52
57
22
18
3.46
Steve Kealey
4
3
.571
24
3
1
1
7
57
53
10
48
3.47
Phil Ortega
2
5
.286
15
9
0
0
1
51
53
18
25
3.88
Harvey Shank
7
3
.700
40
6
2
0
2
82
79
36
60
4.28
Ed Sukla
4
2
.667
39
0
0
0
4
55
63
9
29
4.42
Gary Kroll
1
0
1.000
16
2
0
0
0
28
28
20
29
4.50
Elroy Face
0
1
.000
8
1
0
0
0
10
10
3
9
4.50
Walter Wolf
0
1
.000
12
0
0
0
0
19
18
13
16
5.21
Dale Roberts
0
2
.000
11
0
0
0
1
15
23
4
6
7.80
Gary Bell
0
2
.000
5
5
0
0
0
26
34
13
14
8.31
Rickey Clark
0
1
.000
5
5
0
0
0
17
19
15
15
8.47
Totals
98
48
.671
147
147
44
9
38
1285
1242
443
886
3.70
E-mail to Sports Editor
---
---
© 2001 Honolulu Star-Bulletin
http://archives.starbulletin.com