CLICK TO SUPPORT OUR SPONSORS

---

---
Island Images


Friday, July 27, 2001
---
ALL WORK AND NO PLAY ... FOR NOW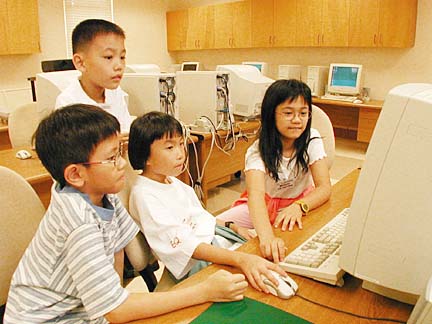 CRAIG T. KOJIMA / CKOJIMA@STARBULLETIN.COM
Here for a three-week English and computer school
program, Hong Kong residents (from left) Wilfrid Chan,
Jeffrey Wai, Crystal Leung and Michelle Liu worked on
a computer Tuesday at Windward Community College.
The kids are also enjoying other activities, such as
golfing, hiking and just being tourists.
---
TRYING TO CATCH MORE THAN FISH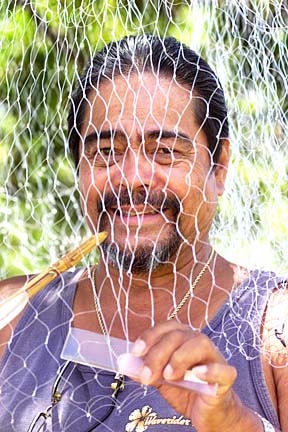 DENNIS ODA / DODA@STARBULLETIN.COM
Sal Savella worked on making a fishing net from scratch
Wednesday at Ala Moana Park. He said it takes him two
months to make one if he works at home, but three
months at the park since there are a lot of distracting
pretty girls to watch there.
---
E-mail to City Desk
---
---
© 2001 Honolulu Star-Bulletin
http://archives.starbulletin.com