CLICK TO SUPPORT OUR SPONSORS

---

---
Island Images



Saturday, July 21, 2001
---
WE'D DO IT ALL OVER AGAIN, AND WE DID!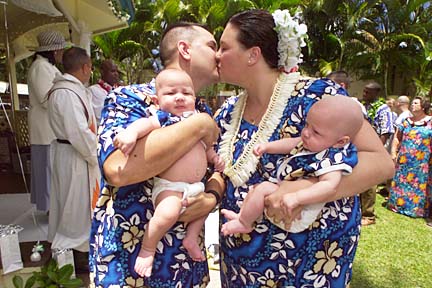 DENNIS ODA / DODA@STARBULLETIN.COM
Michael and Tania Voss gave each other a kiss as they
renewed their wedding vows yesterday, after their fourth
year of marriage. Michael held 3-month-old Gabriel
Keano while Tania held his twin, Anthony Makaoa.
They were among the 100 couples who took part in the
25th Infantry Division ceremony at Schofield Barracks.
---
TONS OF TOMATOES
Kaumakapili Church members prepare for an annual luau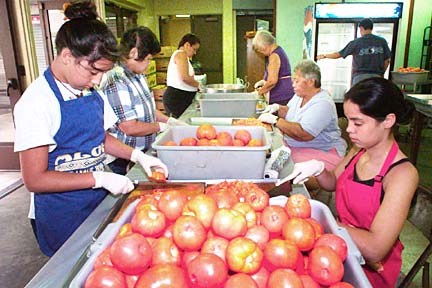 KEN SAKAMOTO / KSAKAMOTO@STARBULLETIN.COM
Kaanoi Akaka, in the blue apron, and Hoku Seabury, in
the red apron, prepared tomatoes yesterday for the lomi lomi
salmon to be served tonight at Kaumakapili Church's annual luau.
---
KENCHA CEREMONY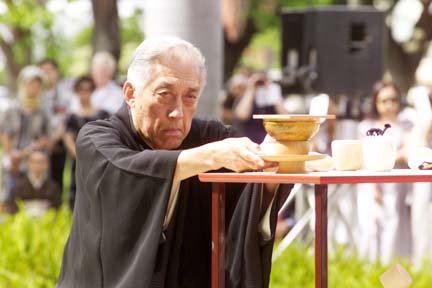 CRAIG T. KOJIMA / CKOJIMA@STARBULLETIN.COM
Kencha Ceremony at Iolani Palace. Celebration of the
50th Anniversary of Urasenke in Hawaii. Grand Tea
Master Soshitsu Sen the 15th, performs tea ceremony.
Members of Japan's imperial family were among more
than 1,000 people participating in a traditional
Japanese tea ceremony
---
E-mail to City Desk
---
---
© 2001 Honolulu Star-Bulletin
http://archives.starbulletin.com