CLICK TO SUPPORT OUR SPONSORS

---

---
Sunday, July 15, 2001
[ MAUKA MAKAI ]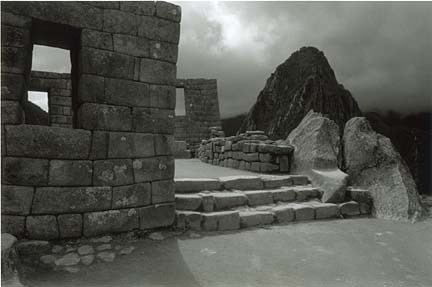 >> "Inca Heights," by Paul Kodama.
---
Through their eyes


The 'Artists of Hawaii' exhibit at the
Honolulu Academy of arts includes
three invited artists, all showing
black-and-white photographs

GALLERY

On View In The Islands

---


By Suzanne Tswei
stswei@starbulletin.com

Paul Kodama: An education specialist with the state Department of Education, Kodama creates miniature palladium and platinum prints on hand-coated paper. This old-fashioned, hand-made and time-consuming printing method involves the photographer in making the photographs from beginning to end, he said.

When well executed, these prints reveal tonality and details in even the most extreme dark and light areas of an images, and the finely tuned details force the viewers to get up close to the prints for viewing.

As much as he delights in the laborious printing process, Kodama said his focus is on the subject matter. His photographs were taken mainly in Rapa Nui and Machu Picchu, two locations that fed his interest in worn and weathered-looking subjects.

---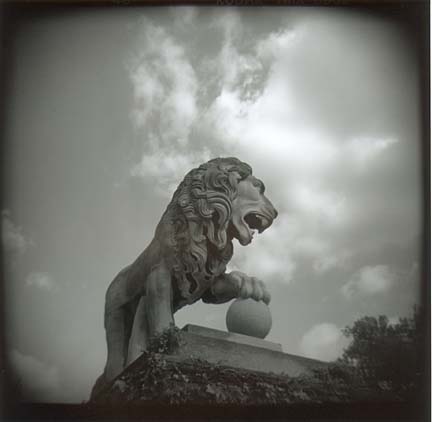 Franco Salmoiraghi: Raised in a large Italian-American community in Illinois, Salmoiraghi began his career as a teenage photographer for the local newspaper. He is a frequent contributor to national and international publications, and has lived in Hawaii since 1968.

Salmoiraghi used a simple box camera with a plastic lens to capture haunting and dreamlike funerary images. He chose the unsophisticated camera to make the point that fancy equipment isn't as important as the communion between the photographer and the subject, which for this exhibit is death.

Salmoiraghi said he finds death more liberating than morbid, and is particularly fascinated by the statuary, icons and the textures at gravesites.

>> Above is "Sentinel" from his series "Regarding Death."

---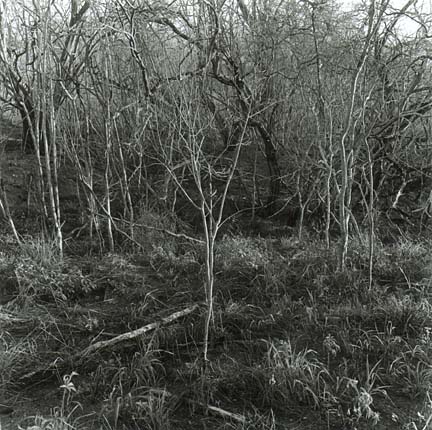 >Shuzo Uemoto: The academy's staff photographer and a photography instructor at Kapiolani Community College, Uemoto has exhibited in local, national and international exhibitions and is an advocate of alternative photographic printmaking methods.

Although he's better known as a portrait photographer, Uemoto concentrated on the common haole koa shrub for this exhibit. The black-and-white images are printed on hand-made translucent Japanese paper with iris ink-jet printing, which gives the prints a soft and detailed look.

Uemoto said the landscape photographs are his effort to return photography to basic art making, like drawings and printmaking. They are the beginning of his experiment with the sophisticated digital printing technique.

>> Above is "Haole Koa Bones."





Click for online
calendars and events.
E-mail to Features Editor
---
---
© 2001 Honolulu Star-Bulletin
http://archives.starbulletin.com