CLICK TO SUPPORT OUR SPONSORS

---

---
Island Images



Thursday, July 12, 2001
---
IN THE BELLY OF A BARREL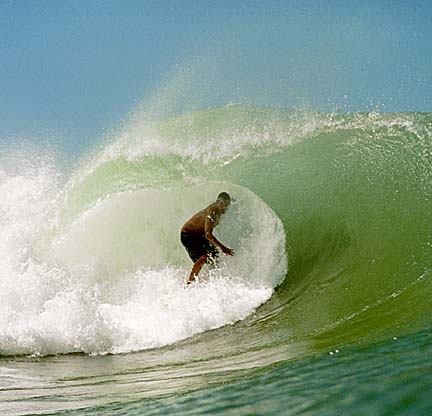 FL MORRIS / FMORRIS@STARBULLETIN.COM
Above, a surfer took a ride deep inside a thick barrel yesterday
at Ala Moana "Bowls." The south swells were not
as big as expected, peaking early in the morning, but it was
still a busy day for water rescuers. Waves at Point Panic
at Kewalo Basin, below, reached from 3 to 5 feet yesterday.
The high surf on Oahu's south and west shores led to
15 rescues, including two teens at Kakaako. For details,
see Newswatch.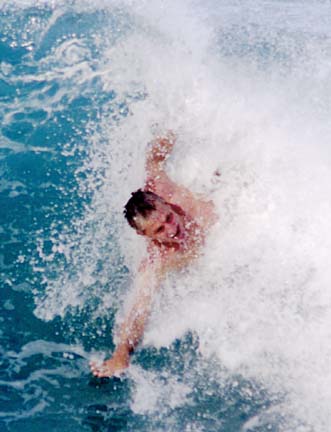 KEN SAKAMOTO / KSAKAMOTO@STARBULLETIN.COM
---
BOUNCING BABY BOOBY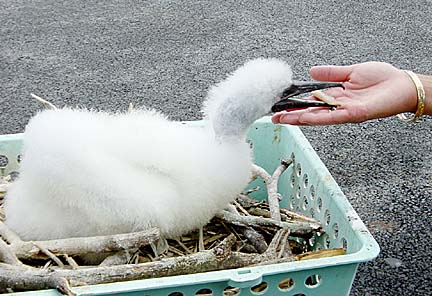 COURTESY OF ATLANTIS ADVENTURES
A female baby red-footed booby, brought in severely
malnourished and dehydrated several weeks ago, has
tripled in weight to almost 1 12 pounds under the care
of marine mammals curator George Nishimura and his
crew at Sea Life Park Hawaii. A mature booby can reach
a length of 2 feet, with a 3-foot wingspan.
---
E-mail to City Desk
---
---
© 2001 Honolulu Star-Bulletin
http://archives.starbulletin.com