CLICK TO SUPPORT OUR SPONSORS

---

---
Tuesday, June 5, 2001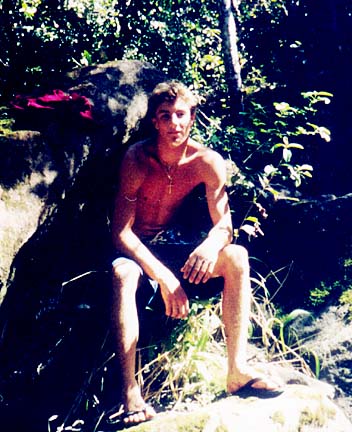 "It was all a misunderstanding."
Claude 'Smiley" Muse,
recovering from surgery after being shot by
Dustan Long, shown above, who was
killed Sunday by police
---
Police defend
firing fatal shot


The shot killed a 20-year-old
Wahiawa man Sunday after
he wounded 2 people

---

By Rod Antone
and Nelson Daranciang
Star-Bulletin

Twenty-year-old Dustan Long did not leave Honolulu police with many options Sunday morning, according to Honolulu police Chief Lee Donohue.

"This is no situation for a nonlethal weapon," he said.

A police sharpshooter fired one .308-caliber bullet into Long's chest after Donohue said Long had already shot at police twice and earlier had sent two people to the hospital with gunshot wounds.

"You have to look at the situation," said Donohue yesterday. "We know two people were already shot, our responding officers were shot at, and this is before we could get into any type of negotiations."

Some neighbors who witnessed Sunday's events said they did not agree with HPD's use of lethal force against Long.

Donohue said police were called to the scene at 2:10 a.m. by neighbors reporting "a big fight" at 290 Karsten Dr. in Wahiawa. Donohue said that at 2:14 a.m. more 911 calls came in reporting yelling and gunshots, followed by information about two men, 18 and 20, taken to Wahiawa General Hospital after being shot by Long.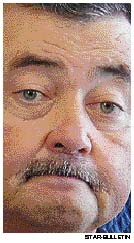 "You have to look at the situation.
We know two people were already shot,
our responding officers were shot at, and
this is before we could get into
any type of negotiations."
Lee Donohue,
HONOLULU POLICE CHIEF
---
Donohue said that when police arrived at Karsten Drive, Long fired one shot at the officers, then went into his home. Neighbors said SWAT team members, known on Oahu as the Specialized Services Division, or SSD, arrived on the scene at about 2:45 a.m.

After that, police said, they tried to communicate with Long but were unsuccessful.

"The attempts were made by negotiators, but he wasn't answering his phone," said Detective Michael Tsuda.

Long, in the meantime, called friends and neighbors.

One of them said that Long told him he would come out peacefully if police allowed the friend to "come up the driveway with a cigarette" -- a dangerous compromise, according to police.

"In barricaded situations we do not normally let people talk to the suspect," said Donohue, "because they may infuriate the suspect, and he may even do (something) worse."

Donohue said the only times Long would communicate with police directly were "on numerous occasions" during which Long "threatened to come out shooting or shoot anyone who enters the property."

Police said Long uttered such a threat while two SSD officers were seeking a better vantage point at about 4:51 a.m.

"He threatened to shoot the officers who came on the property, and shortly after that he fired a round," said Detective Tsuda. "They were shot at as they were fleeing for cover."

That, police said, is when a third SSD officer, a sharpshooter, fired once at Long. Police said they found Long's body in the back yard.

The 42-year-old officer who shot Long is described as an eight-year veteran who has been placed on administrative leave until HPD can determine if he is able to return to duty.

"Our condolences go out to the family involved," said Donohue. "The officers did the job they were trained to do. It's just a tragedy that this happens."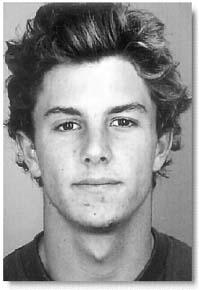 "He threatened to shoot the officers
who came on the property, and shortly
after that he fired a round."
Michael Tsuda,
HPD detective speaking about Dustan Long,
who was killed Sunday by police
---
Donohue said Long fired seven rounds. One shot was fired into the air, according to a neighbor who was speaking to Long on a cell phone during the standoff.

Besides the use of lethal force, Donohue also addressed the use of an armored vehicle, which he said was only intended to be used if police needed to transport hostages.

"It wasn't for offensive maneuvers," said Donohue. "We didn't know if there were more people involved in the shooting that were back there."

The vehicle is owned and operated by the Hawaii National Guard and so therefore does not violate federal law, which does not allow federal troops to be deployed against civilians, according to Guard spokesman Chuck Anthony.

Police said that after Long was shot, they did find another person besides Long in the house. Donohue said police found Chancy Jarvis, 21, "passed out in the Jacuzzi."

Witnesses said Jarvis had been knocked out during the fight that started the whole situation.

Long's friends said the trouble started after Long got into a fight with his girlfriend which later escalated to include other people. It was during that fight, witnesses said, that Jarvis was knocked out.

Neighbors said that then, at about 2:30 a.m., Long jumped on a wall in front of his house and fired four shots with a .22-caliber rifle at a Volkswagen Golf carrying three men who were identified as party-crashers.

Two of the men shot by Long were taken to Wahiawa General Hospital. One 18-year-old victim was treated and released, while the other man, Claude "Smiley" Muse, 20, of Wahiawa, was transferred to Kaiser Moanalua Medical Center, where he underwent surgery and was listed in stable condition yesterday.

Muse last night said that he was recovering from surgery and had "a lot of pain" in his right hand. He said he was not a party-crasher and that Long had invited him to the graduation party.

When asked what caused Long to shoot at him and the others, he replied, "It was all a misunderstanding."

Long had been scheduled to appear in Circuit Court yesterday for sentencing in an auto theft case to which he had earlier pleaded no contest.

Donohue said while it appeared that Long may have been drinking, possible drug use will not be known until autopsy results become available.
E-mail to City Desk
---
---
© 2001 Honolulu Star-Bulletin
http://archives.starbulletin.com