CLICK TO SUPPORT OUR SPONSORS

---
---
Island Images



Wednesday, May 23, 2001
---
KEEPING THE ALOHA SPIRIT FRESH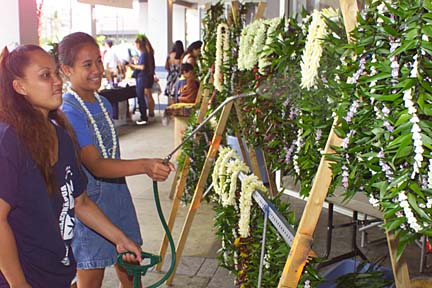 FL MORRIS / STAR-BULLETIN
Kristy Sacatropez, left, and Nona Popa sprayed lei for sale
Sunday to keep them fresh. They were members of Halau
Hula O Napunaheleonapua who took part in a craft fair at
Hawaii Kai Towne Center featuring Hawaiian crafts.
---
VISA HELPS PLUG IN AND START UP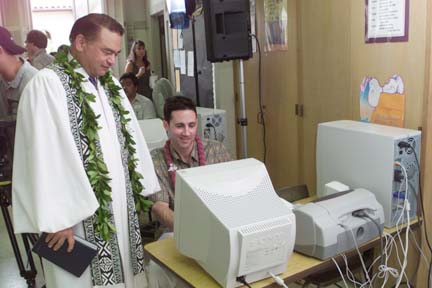 CRAIG T. KOJIMA / STAR-BULLETIN Kahu Sherman Thompson watched Visa's vice president of public affairs, Kelly Presta, with new computers yesterday at McKinley High School during a dedication ceremony. Visa, with their partners First Hawaiian Bank and American Savings Bank, delivered computer labs to 10 high schools in the islands.
---
ALL ABOARD!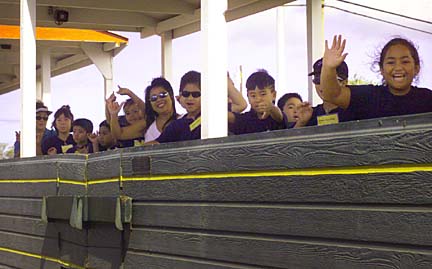 KEN SAKAMOTO / STAR-BULLETIN
School kids from an elementary school in Kaneohe made
a day trip on the railway yesterday, rolling past the Barbers
Point main gate in Ewa.
---
E-mail to City Desk
---
---
© 2001 Honolulu Star-Bulletin
http://archives.starbulletin.com