Advertisement - Click to support our sponsors.

---

---
Tuesday, February 27, 2001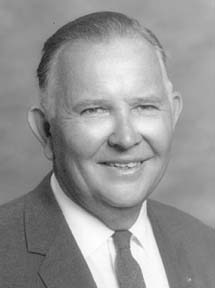 Press release
After retiring from plantation duties, Richard
Frazier worked with the Kona Outdoor Circle,
the Salvation Army and other community groups.
---
Richard Frazier,
former sugar manager,
dies at 91

Contrary to popular images, the former
head luna had warm relationships
with his workers, his wife recalls

---

By Pat Gee
Star-Bulletin

Richard Maurice Frazier defied the stereotype of the whip-cracking luna and developed a warm rapport with his workers on two sugar plantations in Waimanalo and Honokaa, says his wife, Nancy.

Frazier, 91, died Sunday at the Arcadia Retirement Residence.

He spent most of his 30 years of retirement working with the Kona Outdoor Circle and The Salvation Army.

His widow said loyalty and "a feeling of responsibility to his family and community" were the strongest characteristics of the former sugar manager.

Frazier "knew all the families (of the workers). They were very much a part of his life as he was a part of their lives. He was interested in what they were doing and helped them promote their own abilities by getting them proper training," Nancy Frazier said.

He was head luna of the Waimanalo plantation from 1932 to 1946, then he started working in Honokaa until retiring in 1972.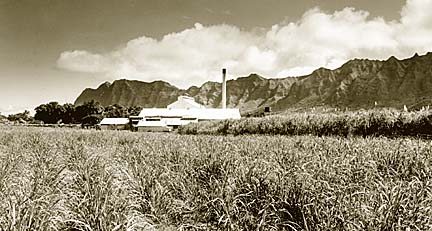 Star-Bulletin
Frazier was head luna of the Waimanalo plantation from
1932 to 1946. Above, the cane mill in 1941.
---
One of Frazier's last administrative duties made headlines in both Honolulu daily newspapers in 1976 when he was appointed by the court to become the receiver in the reorganization of the bankrupt Hawaii Biogenics Ltd., a state agricultural enterprise in North Kohala.

He later resigned, angrily writing a letter to then-Gov. George Ariyoshi in which he said the state had acted contrary to the interest of the creditors and stockholders of Biogenics.

Upon his retirement from Honokaa Sugar, Frazier and his wife were active in the Kona Outdoor Circle, using his management skills to guide the construction of the organization's education center on Kuakini Highway.

A memorial service will be held there and at the Arcadia at dates to be announced.

Frazier was also a longtime governor of the Kona Billfish Tournament, the charter president of the Hamakua Rotary Club, former chairman of the Hamakua Boy Scouts, president of the Hawaii Island Planters' Association and chairman of the Honokaa Hospital managing committee.

A skilled wood craftsman and all-around handyman, he was also known as "the widow's friend" for all the assistance he would give to women whose husbands had died and who needed something built or fixed, his family recalled.

Frazier attended Punahou School, where he excelled in football and track, until his junior year in 1927.

He is survived by his wife, Nancy B. Frazier; sons, Richard W. Frazier and James A. Frazier; daughter, Bonnie F. Andrew; five grandchildren; and five great-grandchildren.

His father was Charles R. Frazier, the original developer of Lanikai and Mid-Pac Country Club.

Borthwick Mortuary is handling the arrangements. In lieu of flowers, the family requests donations to the Kona Outdoor Circle Foundation or to the Arcadia Retirement Residence Foundation.
E-mail to City Desk
---
---
© 2001 Honolulu Star-Bulletin
http://archives.starbulletin.com