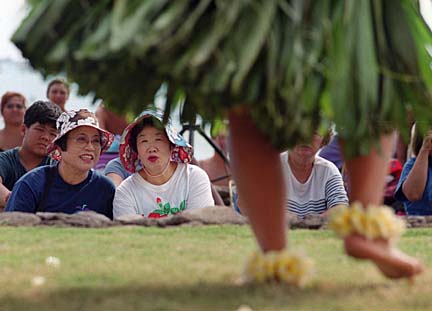 By George F. Lee, Star-Bulletin
Japanese visitors Seiko Sakurai, left, and Michiko Chiba joined
other tourists on Waikiki beach on Sunday to take in a hula
performance by Halau Hula O Maiki as part of "Rediscover
Waikiki". Sponsored by the City and County of Honolulu.

"Rediscover Waikiki" was held in conjunction with Aloha Week.